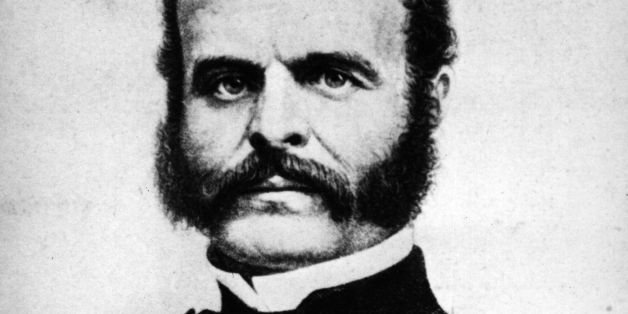 When then-Illinois state Sen. Barack Obama first stepped onto the national scene at the 2004 Democratic National Convention, he referred to himself as "a skinny kid with a funny name who believes that America has a place for him, too." But Obama is actually in good company as far as U.S. politicians with strikingly singular names. Just ask Sydenham Elnathan Ancona, who represented Pennsylvania in the House during the Civil War, or Furnifold M. Simmons, who was -- contrary to popular belief -- not a character on "Pee-wee's Playhouse," but rather a Democratic senator for almost a third of a century.
Now, there are more than a few contemporary officials who could be on this list -- former Sen. Saxby Chambliss (R-Ga.), Alabama state Treasurer Young Boozer (R) and Idaho Gov. Butch Otter (R) come to mind -- but we thought we'd take this opportunity to pay tribute to some of the unique names from America's past. If you've got a favorite that we missed, please let us know.
Spessard Holland (1892 - 1971)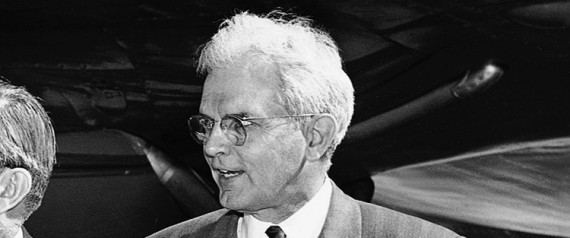 A World War I veteran, Holland started off in the Florida Senate before he was elected governor in 1941. He became a U.S. senator in 1946. During his 24-year tenure in the Senate, Holland notably sponsored the 24th Amendment, which outlawed poll taxes in federal elections. Today, an elementary school, two beaches and a golf course bear his name, the first part of which is a variant of the German "Spessart," a topographical name.
Gouverneur Morris (1752 - 1816)
You may remember Morris from history class as one of the Founding Fathers and/or that guy whose name you couldn't spell right on the test. In fact, he is credited with writing the preamble to the U.S. Constitution. Before attending the Constitutional Convention in 1787, Morris was a member of the first New York State Assembly and a delegate to the Continental Congress during the American Revolution. He also briefly served in the U.S. Senate, representing New York from 1800 to 1803. Morris' given name, Gouverneur, was his mother's maiden name.
Virgil Munday Chapman (1895 - 1951)
A Kentucky native, Chapman got his start as a lawyer. After helping organize the region's tobacco growers into cooperative marketing associations, he was elected to the U.S. House of Representatives in 1924. He lost his seat four years later, but won it back in 1930 and proceeded to serve in the House for another 18 years. In 1948, he was elected to the Senate, but died after a car accident midway through his first term.
Ambrose Burnside (1824 - 1881)
Burnside, whose surname was the inspiration for the term "sideburns," was a general in the Union Army during the Civil War. Afterward, he went into politics, serving a two-year term as governor of Rhode Island. In 1874, he was elected to represent Rhode Island in the U.S. Senate, where he served until his death in 1881. Homer Simpson probably did not do him justice.
Zales Nelson Ecton (1898 - 1961)
While working as a rancher in Montana, Ecton also served in the Montana Legislature from 1933 to 1946. He came to D.C. in 1947 after being elected to the U.S. Senate. Ecton only made it through one term before he was defeated in a re-election bid. His given name was a variant of "Zalas," a Polish topographic name that refers to someone who lives on the other side of a forest.
Person Colby Cheney (1828 - 1901)
Cheney briefly served in the New Hampshire House of Representatives in 1854 and later fought for the Union during the Civil War. After serving on the state railroad commission, Cheney was elected mayor of Manchester, New Hampshire, in 1871. A Republican, he became governor of New Hampshire in 1875 and was later appointed to a vacant U.S. Senate seat in 1886 for six months. We weren't able to determine the origin of Cheney's first name, but presumably it was an accurate description.
Elihu Root (1845 - 1937)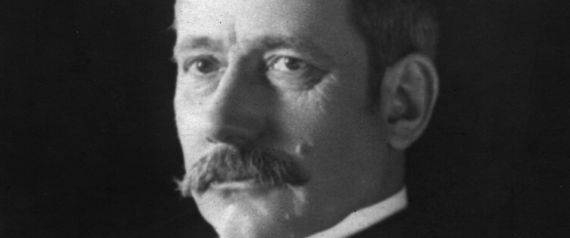 A Republican with a biblical first name, Root got his political start in the executive branch and eventually served as secretary of war under President William McKinley and secretary of state under President Theodore Roosevelt. In 1908, Root was elected to represent New York in the U.S. Senate. He also served as the first president of the Carnegie Endowment for International Peace, and he won the 1912 Nobel Peace Prize for his advocacy of international arbitration.
Dixie Bibb Graves (1882 - 1965)
Graves, whose first name is a common term for the American South, was appointed to a vacant U.S. Senate seat in 1937 by Alabama Gov. David Bibb Graves (D) -- her husband and cousin. She served in that role for five months.
Kaneaster Hodges Jr. (1938 - present)
Hodges served as a senator from Arkansas from 1977 to 1979, filling a vacant seat. Come the 1978 elections, he chose not to run for a full six-year term.
Cherubusco Newton (1848 - 1910)
Newton served in the Louisiana Senate from 1879 to 1883. He was elected in 1887 to the U.S. House of Representatives, where he served one term.
Absalom Willis Robertson (1887 - 1971)
Robertson, another gent with a name from Scripture, got his political start in the Virginia Senate. He was later elected to the U.S. House in 1932. After six terms in the House, Robertson became a senator. You might not be familiar with Absalom Robertson, but you've probably heard of his son, a televangelist named Pat.
Furnifold M. Simmons (1854 - 1940)
Simmons was a Democratic representative and senator from North Carolina. He served one term in the House from 1887 to 1889 and went on to serve 30 years in the Senate from 1901 to 1931.
Adoniram J. Holmes (1842 - 1902)
A veteran of the Civil War, Holmes, whose first name comes from the Bible, served in the U.S. House from 1883 to 1889, representing Iowa. He was unsuccessful in his bid for a fourth term, and returned to practicing law in his home state.
Augustus Octavius Bacon (1839 - 1914)
After fighting for the Confederacy in the Civil War, Bacon began serving in the Georgia House of Representatives and eventually became speaker. He was elected to the U.S. Senate in 1894 and served for three terms. He was the grandfather of Kevin Bacon, meaning that every celebrity in Hollywood is at most just seven links away from him. No, we made that up.
Zebulon Baird Vance (1830 - 1894)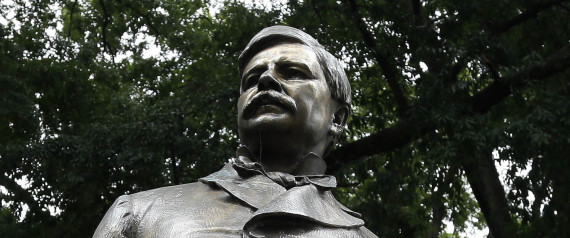 Vance came from a family of elected officials: His brother and his uncle -- who were both named Robert Brank Vance -- each served in the U.S. House for North Carolina. Zebulon, for his part, was a representative and later the governor of that state. The original Zebulon, or Zebulun, was a son of Jacob and Leah in the Old Testament.
Jeduthun Wilcox (1768 - 1838)
After serving in the New Hampshire House of Representatives, Wilcox -- another person in our series whose name comes from the Bible -- was elected to the U.S. House in 1813. His son, Leonard Wilcox, would represent New Hampshire in the House nearly 30 years later, from 1842 to 1843.
Xenophon P. Wilfley (1871 - 1931)
Wilfley, who shared his first name with a Greek historian, served as a Democratic senator from Missouri for one year, filling a vacancy. He was unsuccessful in running for his own elected term, and returned to his initial profession as a lawyer.
Outerbridge Horsey (1777 - 1842)
Horsey was a Federalist senator from Delaware. Originally filling a vacancy, he was elected to his own term in 1815. He served for a total of 11 years, from 1810 to 1821. Through the years, there have evidently been several people named Outerbridge Horsey, including an architect who currently lives in Washington, D.C.
Sydenham Elnathan Ancona (1824 - 1913)
A Democrat from Pennsylvania, Ancona served in the U.S. House from 1861 to 1867. He was unsuccessful in his bid for a fourth term, but went on to serve as a delegate in the Democratic National Convention in 1880.
Ovington E. Weller (1862 - 1947)
Weller served as a Republican from Maryland in the Senate from 1921 to 1927. He ran for a second term in 1926 but lost to his challenger. He returned to practicing law after his time on Capitol Hill. Per the Dictionary of American Family Names, "Ovington" is an English habitational name.
Ozora P. Stearns (1831- 1896)
After fighting for the Union in the Civil War, Stearns briefly became a Republican senator representing Minnesota. He served for less than two months in 1871 to fill a vacant seat. Rather than pursue a full term, he went back to practicing law in Minnesota.
Lyman Trumbull (1813 - 1896)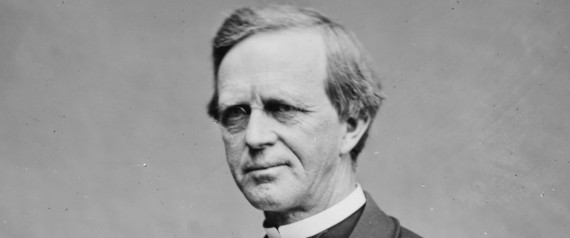 Before coming to Congress, Trumbull occupied various roles in the Illinois government, including state representative, secretary of state and state Supreme Court justice. In 1845, he was elected to the U.S. Senate and served until 1873. He ran for governor of the state in 1880 but was unsuccessful. "Lyman," according to the DAFN, is an English topographical name that refers to a person who lives near a meadow. It also refers to this guy, if you are looking for much, much more information about Jim Davis' "Garfield" than any sane person could want or need.
Montfort Stokes (1762 - 1842)
After fighting in the American Revolution, Stokes was elected to the North Carolina General Assembly in 1786. He declined a seat in the U.S. Senate in 1804. Twelve years later, he was again elected to the Senate and served from 1816 to 1823. He then returned to the North Carolina legislature before becoming the state's governor in 1830.
Octaviano Ambrosio Larrazolo (1859 - 1930)
Larrazolo ran for the New Mexico Territory's delegate to Congress on three occasions, and lost each time. In 1918, a few years after New Mexico became a state, he was elected governor. He later served in the New Mexico House of Representatives and won a special election to the U.S. Senate in 1928, becoming the first Hispanic senator in the country's history. He shared a first name with his father.
Wyman B.S. Moor (1811 - 1869)
Moor, who hands down has the best combination of middle initials and last name on this list, started his political career in the Maine House of Representatives before serving as the state's attorney general from 1844 to 1848. He was then appointed to fill a vacant seat in the U.S. Senate for a five-month period. In 1857, President James Buchanan appointed him consul-general to British North America, or, as we now call it, Canada.
Cadwallader D. Colden (1769 - 1834)
After fighting in the War of 1812, Colden, who was named for his father, was elected to the New York State Assembly in 1818 and became the mayor of New York City a year later. Because of some confusion over the spelling of his last name, Colden lost a close race for a U.S. House seat -- but a few weeks later, he successfully contested the election and assumed the post. He served just one term before he was elected to the New York state Senate.
Tilghman Mayfield Tucker (1802 - 1859)
Tucker served in the Mississippi Legislature for ten years before becoming the state's governor in 1841. Two years later, he was elected to the U.S. House of Representatives, but only served one term. The good old DAFN tells us that "Tilghman" is a variant of the German "Tilchmann," an occupational name that describes someone who raises or tends trees.
BEFORE YOU GO
PHOTO GALLERY
Politicians Then And Now