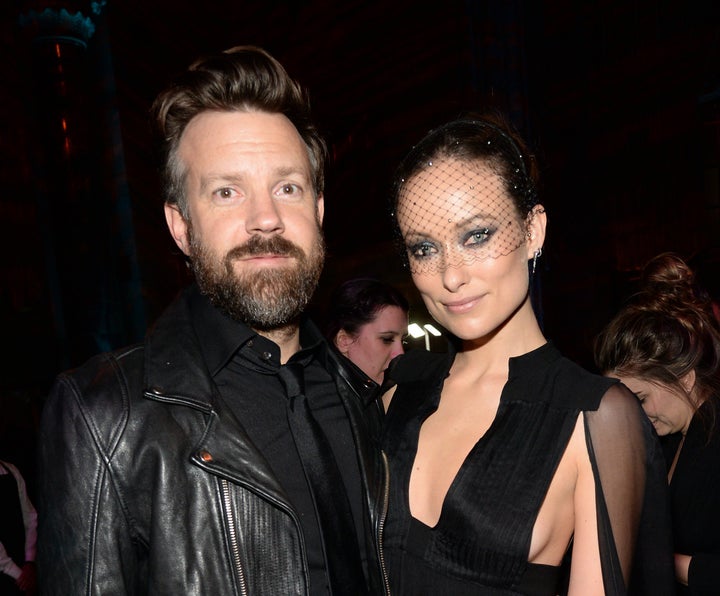 Best way to handle a pregnancy rumor? Laugh it off. 
That was Olivia Wilde's strategy when Star ran a story titled "Baby on Board?" about whether the actress and fiancé Jason Sudeikis were expecting again. The magazine's evidence was thin to begin with, citing that Wilde "covertly covered up [her bump] with a flowy Valentino frock" before asking the tough question "bump or burger?"
Wilde took to Twitter to dispel the rumors in the best possible way. 
"Sorry, Star mag, but you got us confused with the cooler version of us. Congrats to John and Emily! My bump is all ," she captioned a photo of the article in question.
Wilde is, of course, referencing another celebrity couple who recently announced they are expecting a second child, John Krasinski and Emily Blunt. And, hey, Olivia, we're pretty sure this tweet puts a couple of cool points in your and Jason's column. 
Sudeikis and Wilde welcomed their first child Otis Alexander in April 2014. Although the couple has been pretty silent on the social media front, when it comes to their son, they have shared an adorable photo or two. 
PHOTO GALLERY
Celebrity Babies