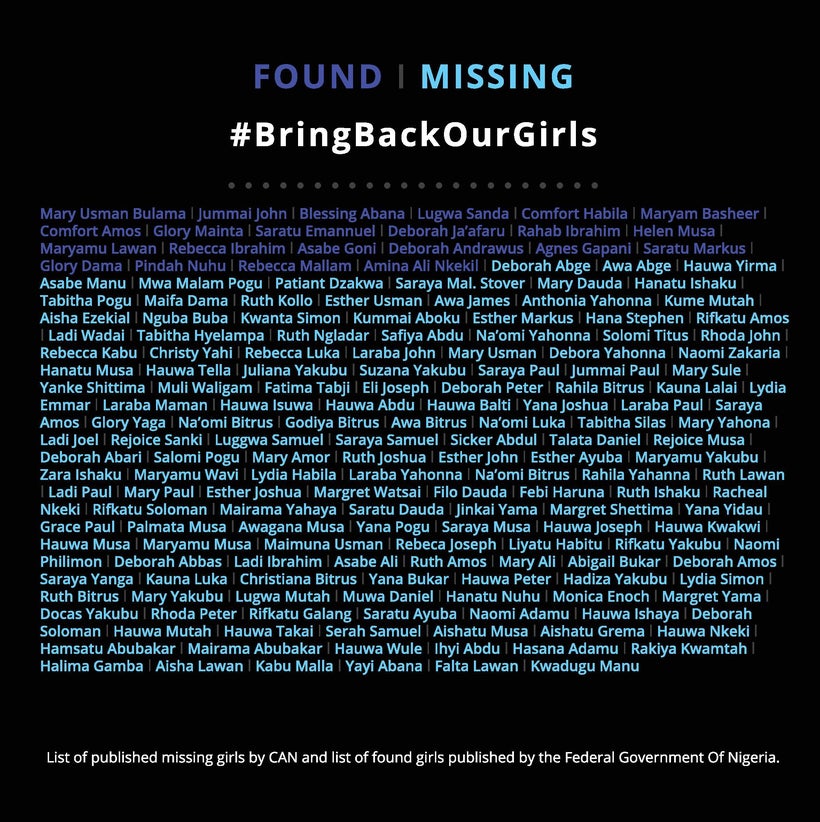 In 2014, I joined eminent figures in Nigeria and globally, in urging a concerted global effort to help free the hundreds of missing girls, kidnapped from a government secondary school in the town of Chibok.
In 2016, I called for a register of missing persons to be established nationally, and regionally.
Today, as we mark 1,095 days, the third anniversary, I am encouraged that 23 girls have been reunited with their families, however our thoughts, prayers and efforts remain undimmed that we will find the remaining 195 girls, and through their rehabilitation, heal the physical, psychological and social wounds, inflicted on abductees, their families and communities, and in doing so, heal our nation's humanity.
This post was published on the now-closed HuffPost Contributor platform. Contributors control their own work and posted freely to our site. If you need to flag this entry as abusive,
send us an email
.