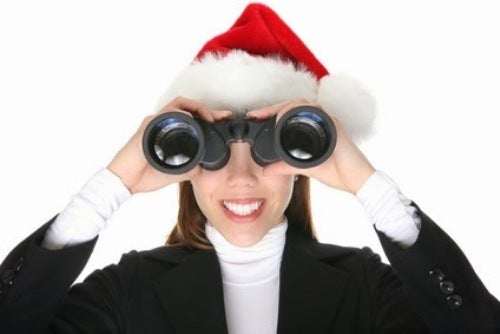 Conventional wisdom says that, between Thanksgiving and New Years' Day, the job market slows like molasses in, yes, winter. It's true that traffic dips on the job boards, and if you are a recruiter you may have experienced a lower response rates during this time. However, there are also some sweet treats to be had for clever hiring managers and recruiters in this figgy pudding of a season.
Here are seven reasons hiring managers and recruiters should step up their game rather than just letting things freeze over during this period.
Bah humbug! You don't have to be a Scrooge to be smart with money. Your budget is on the line. At the end of the year you either use it or lose it. Hire now for that headcount or your boss might decide you don't need to fill that slot.
Naughty hiring managers are ignoring emails and dodging phone calls from their recruiters. Get on the nice list by taking advantage of recruiters' hunger to fill positions while their plates aren't quite as full. You'll have their attention and their gratitude ― they are hoping Santa will bring them an engaged hiring manager who doesn't have holiday brain drain.
Festivities bring people together, whether they are celebrating Hanukkah, Christmas, Kwanzaa, or another holiday. That means prime opportunities to network your positions. Hiring managers and recruiters both should have a handful of business cards handy. Let the mingling begin!
New Year, New Me! Lots of people start thinking about a fresh start during December ― almost everyone sees the New Year as a great time to make some changes. In the same way, new talent means a fresh surge of energy for your organization. That's a great hook to get the attention of prospects: not only can they revitalize their career, but they also can make an impact on your company.
DO open before Christmas: Other hiring managers and recruiters are delaying their response to candidates until January, making this prime season to avoid a tug-of-war over the best talent.
Like tinsel garland on a tree, candidates have flexibility with their schedules. You should be able to see them with ease for those face-to-face interviews.
A time of peace in the office will give you distraction-free time to give real thought to considering candidates and confirming a good fit.
So don't invite conventional wisdom to your holiday parties this year. Instead, deck the halls with résumés and you might get all the talent on your wish list. Stay tuned to find out why candidates should see the season as a reason to offer their gifts to different companies.
Nicole Cox contributed to this article.
Nicole Cox serves a Chief Recruitment Officer at leading nationwide 100 percent virtual recruiting firm Decision Toolbox. With more than 15 years of industry experience, she oversees all corporate recruiting operations including quality, training, sourcing and advertising. Nicole holds a master's degree in organizational leadership and a servant leadership certification from Gonzaga University, as well as a bachelor's in communications with a public relations focus from California State University, Fullerton. She may be contacted at ncox@dtoolbox.com. You can learn more about Decision Toolbox at www.dtoolbox.com.
This post was published on the now-closed HuffPost Contributor platform. Contributors control their own work and posted freely to our site. If you need to flag this entry as abusive,
send us an email
.