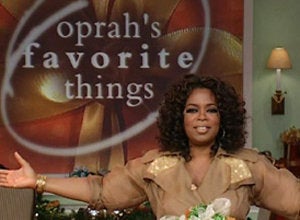 It's not like Nu-Way Weiners needed Oprah Winfrey to help publicize its restaurants around the midstate.
But getting mentioned by Winfrey as her favorite thing about her visit to Macon isn't exactly a bad thing.
"Overall, there's been a landslide (of publicity)," said Nu-Way co-owner Jim Cacavias. "If you Google "Oprah" and "Nu-Way," you get (several) pages. Site after site, blog after blog. It's very humbling. You think of New York or Chicago in terms of hot dogs, but to have her come down here and say great things about Nu-Way hot dogs, we're honored by that."