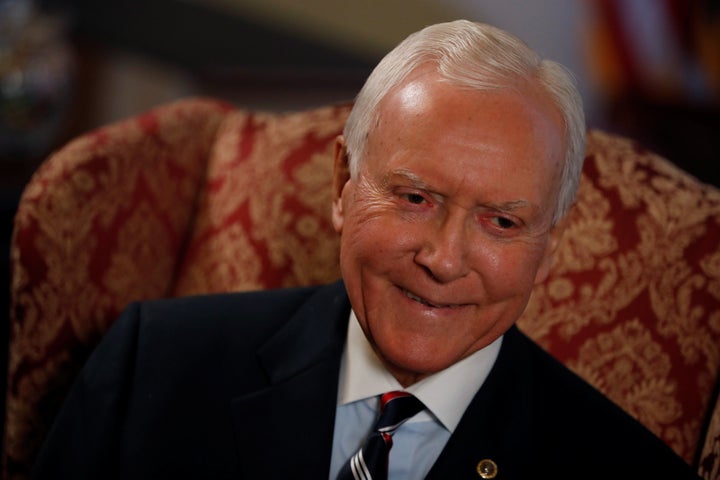 Sen. Orrin Hatch (R-Utah) got people snickering on Monday with his use of a phrase that many consider a little... well... dirty.
"We're not going back to health care. We're in tax now," he said, according to Politico. "As far as I'm concerned, they shot their wad on health care and that's the way it is. I'm sick of it." 
Many people rushed to social media to let the senator know that the reference to a "wad" being "shot" is commonly used as a crude term for ejaculation.
One reporter called the quote "graphic," but Hatch communications director Matt Whitlock defended the phrase while cracking a joke about the 83-year-old senator's age at the same time:
Whitlock's tweet links to a Washington Post defense of the phrase from 2011, when some readers objected to its use in a news report, which was also about healthcare.
The Post noted that the term was used in previous centuries for firearms, which had a "wad" to keep the projectile from the propellant.
"'Shooting one's wad' simply means that the charge contains no projectile and is therefore ineffectual," the Post noted. "Those who apply it to potentially offensive activities have only their own sensibilities to blame." 
In addition to the Post link, Hatch's office sent a definition from the Oxford English Dictionary: 
BEFORE YOU GO
PHOTO GALLERY
11 Untranslatable Words From Other Languages