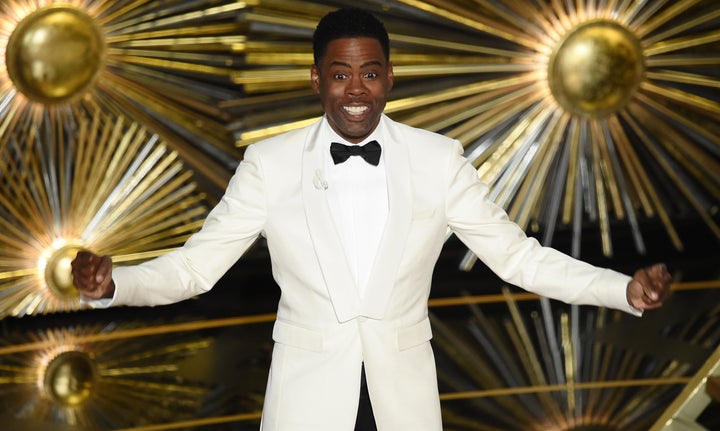 Host Chris Rock summed up the underlying message of the Oscars in his opening monologue: "Is Hollywood racist? You're damn right, Hollywood is racist."
The lead-up to #OscarsSoWhite 2016 braced us for a whitewashed ceremony, but not even Rock's man on the street bit could save the Academy Awards from being endlessly frustrating to watch. 
Rock kicked off Hollywood's biggest night by addressing the lack of diversity at this year's Oscars (and let's be honest, every other Oscars ceremony) head on, focusing on the inequality of opportunity actors of color are forced to deal with. There were also a few genuine highlights of the ceremony, including Sharmeen Obaid-Chinoy's acceptance speech for the Oscar for Best Documentary (Short Subject). "This is what happens when determined women get together," she said.
While Rock tackled #OscarsSoWhite in a room full of the film industry's biggest names, women made sure their voices were heard online. From emphasizing that the Oscars should honor people of all colors, to calling out the frustrating lack of women nominated outside of the actress categories, women on Twitter nailed why the Oscars can be so frustrating to watch. 
Here are 35 tweets that sum up what the Oscars are still missing:
BEFORE YOU GO
PHOTO GALLERY
Black History At The Oscars