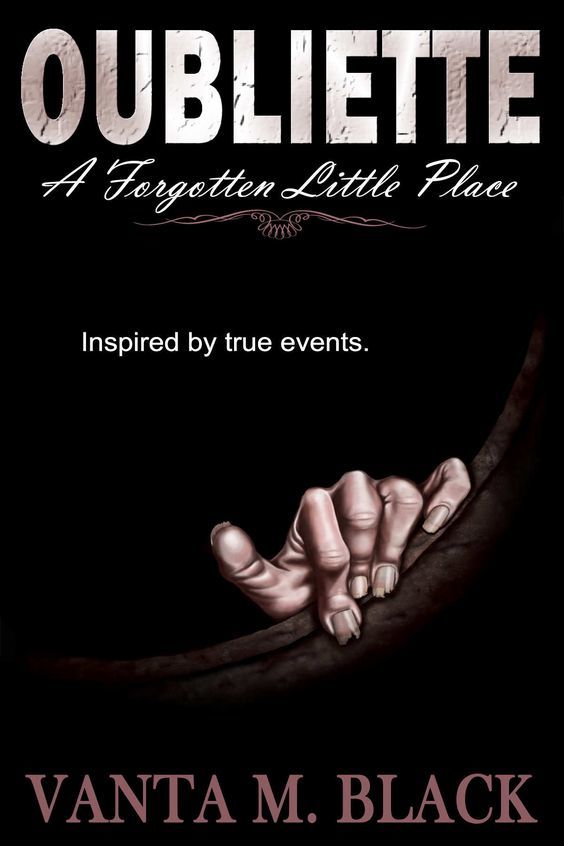 "For those who love thrillers, paranormal twists, epic adventures, mystery, and adrenaline spiked tales; this is one book you won't be able to put down! A book filled with tales of terror to chill your bones."
In Oubliette: A Forgotten Little Place, author Vanta M. Black takes you on an extraordinary journey to a castle in the Loire Valley of France. Inspired by the real oubliette at Leap Castle, the famed most-haunted castle in Ireland, this incredible book filled with courage and tragedy will lift you, shock you, stir you–and leave you begging for more. 
Filled with tales of chilling thrills, mysticism, mystery, epic adventure and mouth dropping tales of terror, you might want to put "Oubliette: A Forgotten Little Place" on your vacation reading list. 
For all you readers who are unfamiliar with the term oubliette, an oubliette is one of the most grueling types of dungeons known to man. An oubliette is a specific type of dungeon that has only one escape route — through a trapdoor in its ceiling.  An oubliette is very well constructed from the captor's point of view. With the only entrance and exit being in the ceiling far above where the prisoner stands, escape is pretty much impossible. 
Oubliette: A Forgotten Little Place takes place in a castle inspired by Leap Castle— the famed "most haunted castle in Ireland". Legend has it that the remains from over 150 bodies were rolled out in wheelbarrows in the 1920s. A pocket watch from the mid-1800s revealed how recent the oubliette had claimed victims. 
This intriguing thriller begins with the main character Veronica as her traumatic journey in life seems to may have made a turn for the better, but in actuality the horror has just begun as she is offered a profitable job opportunity that could change her life for the better instead it opens the doors to past-life situations that will impact her present life for the worst.  I found this book to be very intriguing. Packed with thrills, thrills and more chilling thrills that cause you to pop to the edge of your chair, drop your jaw, bulge your eyes and clench your fists waiting for the next element of surprise, I especially enjoyed how "Oubliette: A Forgotten Little Place" gives you the ability to enjoy several types of genres all in one book.  
Vanta M. Black provides the reader with true events filled with epic adventure, mystery, the concept of spiritual world and how the past can impact our present lives. This alone intrigued my interest and makes the mind wonder about the concept of ghosts and spirits and how much of the past travels with us into our present life.  Vanta M. Black gives the reader a lot to take in and Black does this with her excellent writing skills, as she gracefully entertains the reader with several genres all wrapped up in one book. You are definitely getting your money's worth in this book.   
The ending of the book will leave you speechless as this well-paced thriller with supernatural touches gives you the surprise of your life as the author provides an amazing, unexpected ending that will bring chills up and down your spine.  Get ready for a world-wind of emotion as Black will bring you closer to a surprising revolution that you wouldn't anticipate.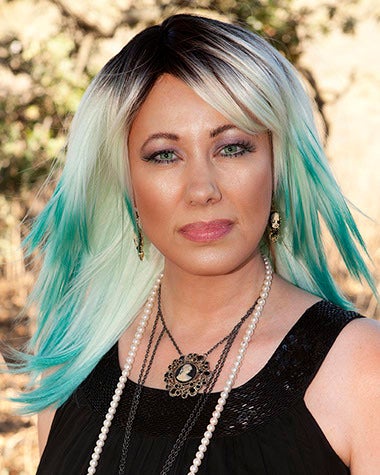 Vanta M. Black is a writer, traveler and explorer of the esoteric. She spent ten years writing, researching, and pouring over historical references to create an authentic representation of the time periods in her novel. 
Author Vanta M. Black was inspired to write Oubliette after learning about the real oubliette at Leap Castle, the famed most-haunted castle in Ireland. She traveled there, as well as to châteaux in France, and to the Paris Underground, for research. 
Real paranormal accounts of elemental spirits, ghosts, sorcery and demons, plus actual historical events and legends, all feed into this masterfully-crafted narrative. Additionally, Black's own encounters with entities known as "shadow people", serve as the novel's foundation.
Black resides in Southern California, but lives wherever her spirit moves her.
For more information about Stacey Chillemi, click here.
This post was published on the now-closed HuffPost Contributor platform. Contributors control their own work and posted freely to our site. If you need to flag this entry as abusive,
send us an email
.