The founder of Papa John's wants his customers to know that a pizza is a perfectly healthy thing to eat, so long as they pace themselves.
"We don't promote or advocate people eating a whole pizza," a stern-faced Schnatter said in the video. "Pizza's really nutritious. It's good for you."
(Now seems like a good time to note that a single slice of a large Papa John's cheese pizza – which Congress declared to be a vegetable three years ago -- contains 290 calories, 10 grams of fat and 720 milligrams of sodium.)
"You just can't sit down and eat a whole carton of eggs," Schnatter said. "And you can't sit down and eat a whole pizza."
Except that you can, and many people do. As for the more casual pizza fan: One in eight Americans eat the stuff on any given day, according to a study released in February by the U.S. Department of Agriculture.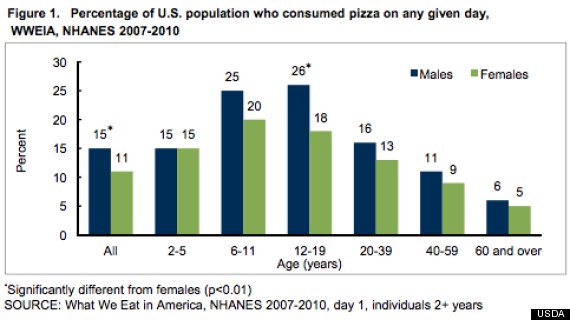 Schnatter has warned customers not to eat vast amounts of pizza before. In 2009, he told BBC that "you can't eat five or six slices," according to CNN.
Then, too, he pushed pizza as a healthy option when asked if he was worried about the impact of the British government's anti-obesity efforts on pizza sales.
"Pizza's actually healthy for you if you don't eat too much of it," Schnatter said at the time. "If you eat one or two slices it's very nutritious."