When you find out you're going to the Patriots game this weekend. See you tomorrow, Bella!

Posted by New England Patriots on Saturday, September 26, 2015
Who says the New England Patriots have only gotten bad press as of late?
In a completely adorable video shared by the Patriots on Saturday, young fan Bella is surprised with two tickets to New England's against the Jacksonville Jaguars on Sunday, Sept. 27.
Perhaps redeeming just a smidge of our faith in the good of the NFL, Bella breaks out in happy sobs as she tries on her new Tom Brady jersey, rushing her mother for a tackle -- sorry, for a hug.
Bella: Mom, I want to save the Doritos for later. What is this? (She pulls out a Brady jersey from her backpack.)

Bella's mom: Guess what you're going to on Sunday.

Bella: Going to the game? ... No, you didn't!

Bella's Mom: Yup, two tickets.

Bella: Me and you?

Bella's Mom: Happy birthday! … Do you know whose number that is [on the jersey]?

Bella: Tom Brady. 

Bella's mom: Why are you crying?
The video ends with more tears, more thank yous, and, finally, just a bit more good PR for the football team that everybody loves to hate.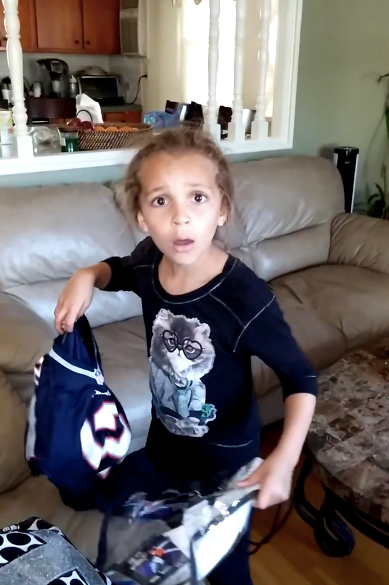 PHOTO GALLERY
Amazing Sports Photos