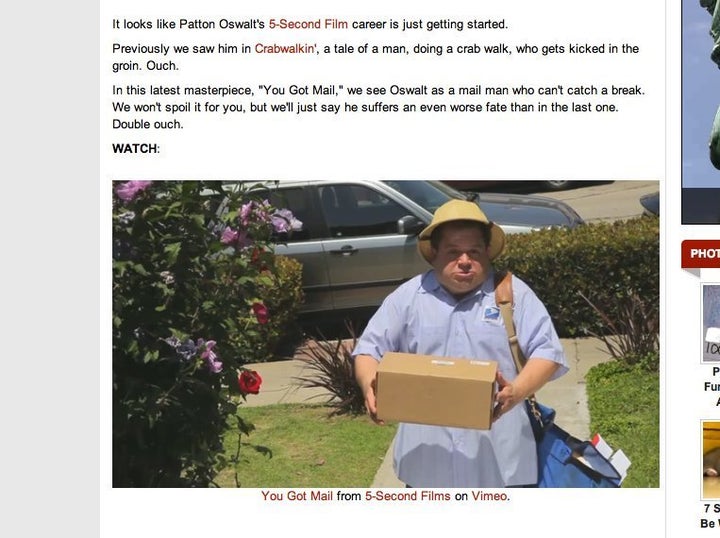 It looks like Patton Oswalt's 5-Second Film career is just getting started.
Previously we saw him in Crabwalkin', a tale of a man -- doing a crab walk -- who gets kicked in the groin. Ouch.
In this latest masterpiece, "You Got Mail," we see Oswalt as a mail man who can't catch a break. We won't spoil it for you, but we'll just say he suffers an even worse fate than in the last one. Double ouch.