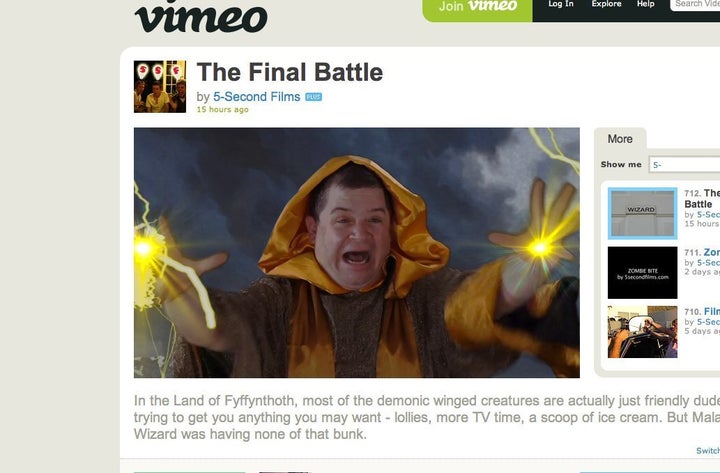 Five seconds might not seem like enough time to tell a good story, but the guys at 5-Second Films have proven over and over again that it's not only possible -- it's hilarious.
We especially like it when celebrities lend their talents to these mini masterpieces, and Patton Oswalt has now starred in three. First we saw him "Crab Walkin'," then we saw him portray an unfortunate mailman. And now, in this third (and arguably best) film, we see Oswalt in "The Final Battle."
What's he battling exactly? You'll find out in five seconds.