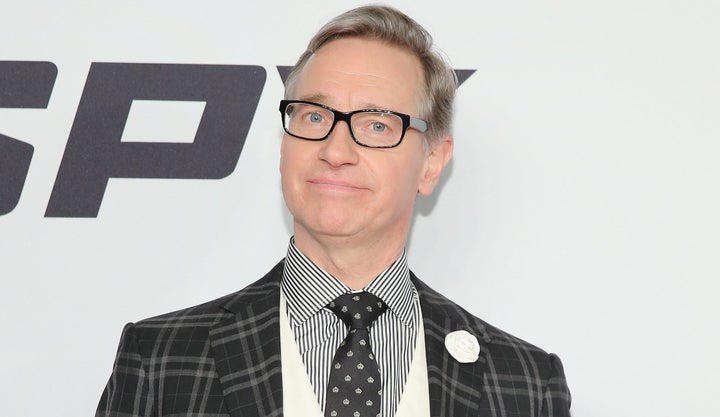 Paul Feig had just five minutes to spare for our conversation, barely squeezed into his tightly packed schedule. With a recent string of box-office hits including "Spy" and "Bridesmaids," that's understandable. The director is in high demand.
But that wasn't always the case. "Freaks and Geeks," his 1999 NBC sitcom-turned-cult phenomenon, was short-lived, lasting only one season before the network canceled it. After that, he directed a couple films that flopped, and Feig wondered whether his career was over. He got a second chance, though, on other people's television shows.
"I was kind of dead in movies and so went hardcore into TV directing. I learned so much and got to work in great shows and got to rehabilitate my name, but it was only because I was given the opportunity to do that," Feig said.
He's since chosen to use that opportunity to make a string of movies with strong female leads.
"I'm a comedy guy," Feig said. "I love to work with funny women." But those women actors, directors and others in the industry don't always get the second chance he did. Or even a first chance. Feig has a problem with that.
"That's not what it should be for women," he told HuffPost, referencing the industry's track record of excluding women in nearly every facet of production.
"There's definitely a total inequity going on, and it needs to be solved," he said. "It's not black and white, but, at the same time ... it's not right. It's ridiculous. It's 2015 and there should be parity. I think there needs to be more [opportunity] just at the grassroots level of how people get in."
He added that studios tend to rely on a "small list of people" to make movies, which perpetuates the problem. 
Hollywood is filled with male directors who love male actors. A University of Southern California study released last month found that only 30 percent of characters in 700 recent films were women. Feig's films, however, seem to go out of their way to include women characters. In "Spy," Melissa McCarthy is an unconventional secret agent with an equally unconventional female sidekick and a female archenemy. (As Emily Blunt spelled out for Stephen Colbert, women don't often get to lead action movies.) His upcoming "Ghostbusters" reboot, which has prompted online backlash from diehard fans, stars four women Ghostbusters in place of the original four men. Feig says he has fun shaking things up like that.
"I go, 'What genre can we have fun with?'" he told The Huffington Post. "I'd love to do a Western. I'd love to do a sci-fi movie. There's so many -- I'm dying to do a musical," possibly starring more lady comics, he added. (Yes, please.)
"Spy" is available on DVD and Blu-Ray Sept. 29. 
For a constant stream of entertainment news and discussion, follow HuffPost Entertainment on Viber.