President Donald Trump, his daughter Ivanka and NASA astronaut Kate Rubins plan to call Whitson on Monday and congratulate her.
The astronaut has broken multiple records during her pioneering NASA career, including:
* the first woman to command the International Space Station, which she has done twice
* the record-holder for most cumulative time spent spacewalking by a woman (she's completed eight space walks)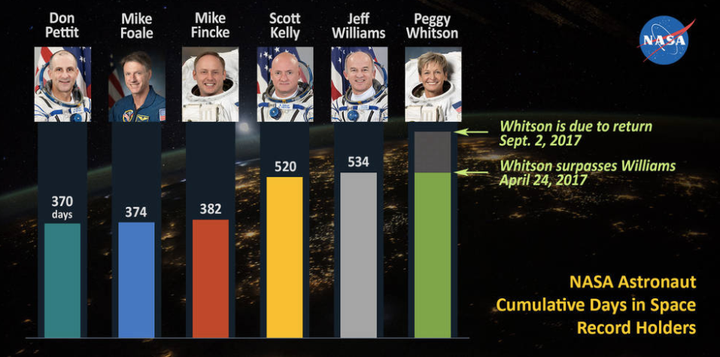 In response to her latest achievement, Whitson tweeted her gratitude to those who had helped throughout her career.
Fans who want to keep up with Whitson can follow her on Twitter @AstroPeggy.
BEFORE YOU GO
PHOTO GALLERY
NASA Releases Millions Of ASTER Images