In case the world isn't Eli Manning'd out quite yet, Peyton Manning has something to say about the face his brother made right before his Super Bowl win. 
Eli looked less than enthused when the Denver Broncos scored what would be the winning touchdown in the fourth quarter of Super Bowl 50. On Wednesday, Peyton sat down with Jimmy Fallon to rehash the now infamous moment. 
"What was going through his mind?" Fallon asked. "Everyone else in the box is screaming, people are lifting children up. It was like a cartoon." 
"Eli and I have always supported each other," the star quarterback, who helped lead his team to a 24-10 victory over the Carolina Panthers, said. "I think Eli was analyzing the game, like I would, as if he was playing it." 
Peyton joked that in other big moments of his life, his little brother had that same expression.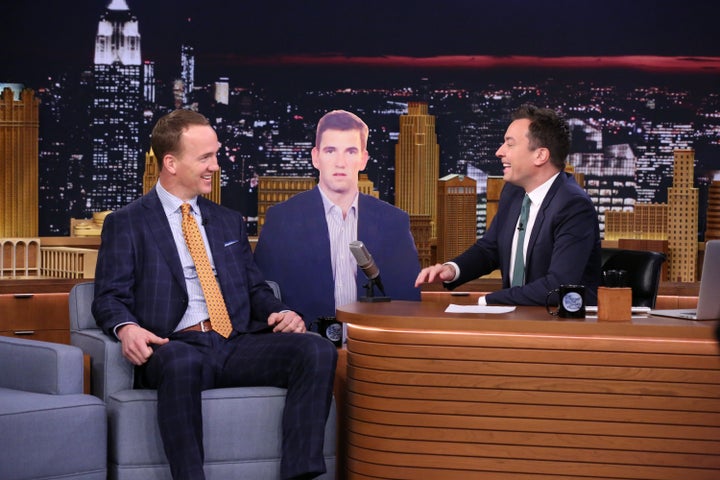 "[I was] just focused on whether he was going for two," he said. "And the defense had to step up and make some stops."
PHOTO GALLERY
Amazing Photos From Super Bowl 50