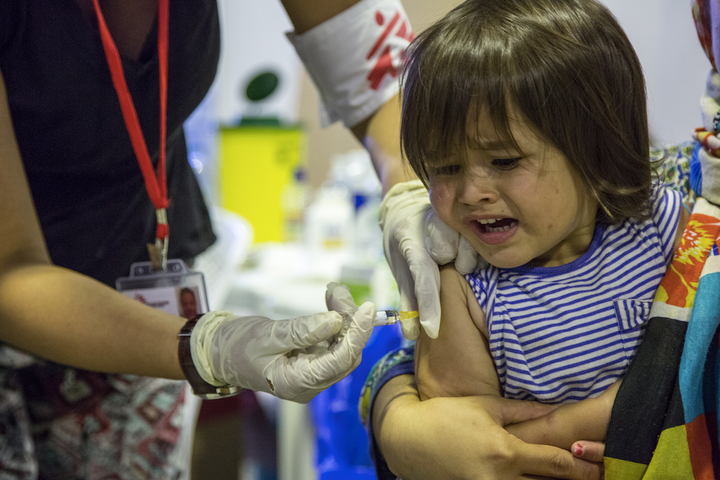 For a refugee in Greece to get one dose of the pneumonia vaccine, one of the biggest killers of children, she'll have to pay about $68 at a local pharmacy. That's 20 times more than the lowest price that's offered to poor countries, according to Doctors Without Borders.
The cheapest price is about $3.10 per dose.
That's why for more than six years, Doctors Without Borders has been petitioning pharmaceutical companies Pfizer and GlaxoSmithKline (GSK) to make this vaccine more affordable to refugees. But both companies have refused, according to the aid group.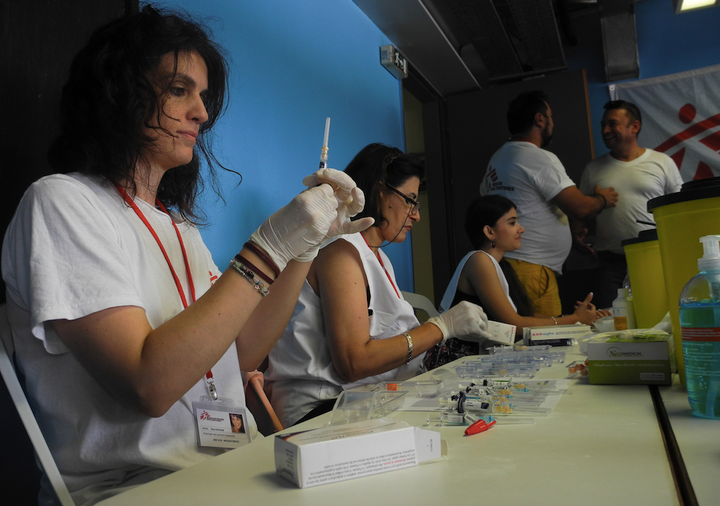 And while both companies told The Huffington Post that they sell the vaccine at a reduced price to struggling countries, aid groups, like Doctors Without Borders can't get the vaccines at a reduced cost even though they work with vulnerable populations, the organization noted.
But both Pfizer and GSK say they're doing their part to help people living in humanitarian emergencies.
In a statement provided to The Huffington Post, Pfizer said it donated pneumonia vaccines to Doctors Without Borders and offered to provide additional doses if needed.
GSK said the work Doctors Without Borders does is "incredible" and that the company has provided more than 100,000 doses of the vaccine to the aid group at a nominal cost to immunize children affected by the refugee crisis.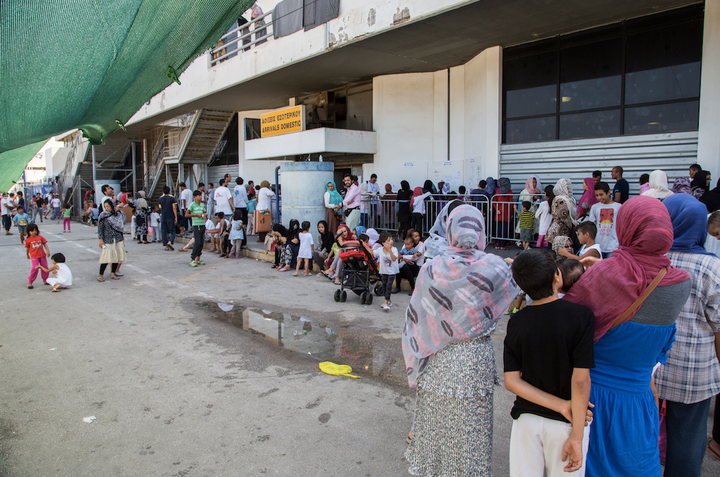 Such donations typically come with a large number of constraints, risks and uncertainties, the organization said in a statement, which can hinder the group from adequately responding to emergencies.
Doctors Without Borders said it's more efficient to negotiate directly with vendors for affordable medical products.
Both Pfizer and GSK added that they provide the vaccine at a discounted price to the most economically disadvantaged countries. These vaccinations come to about $3 per dose.
But Doctors Without Borders noted that that approach doesn't help struggling refugees living in Greece and other well-off countries.
To further encourage the pharmaceutical companies to reduce the price of pneumonia vaccines, Doctors Without Borders delivered a petition signed by more than 416,000 people. It's calling on Pfizer and GSK to lower the cost of all three doses of the pneumonia vaccine to $5 per child
"Governments and humanitarian organizations need tools to protect children living through one of the biggest crises of our times," Apostolos Veizis, director of MSF's medical operational support unit in Greece, said in a statement. "Pfizer and GSK must drop the price of the pneumonia vaccine."
PHOTO GALLERY
Migrants And Refugees March Out Of Idomeni