Warning: This article contains nudity and may not be appropriate for work environments.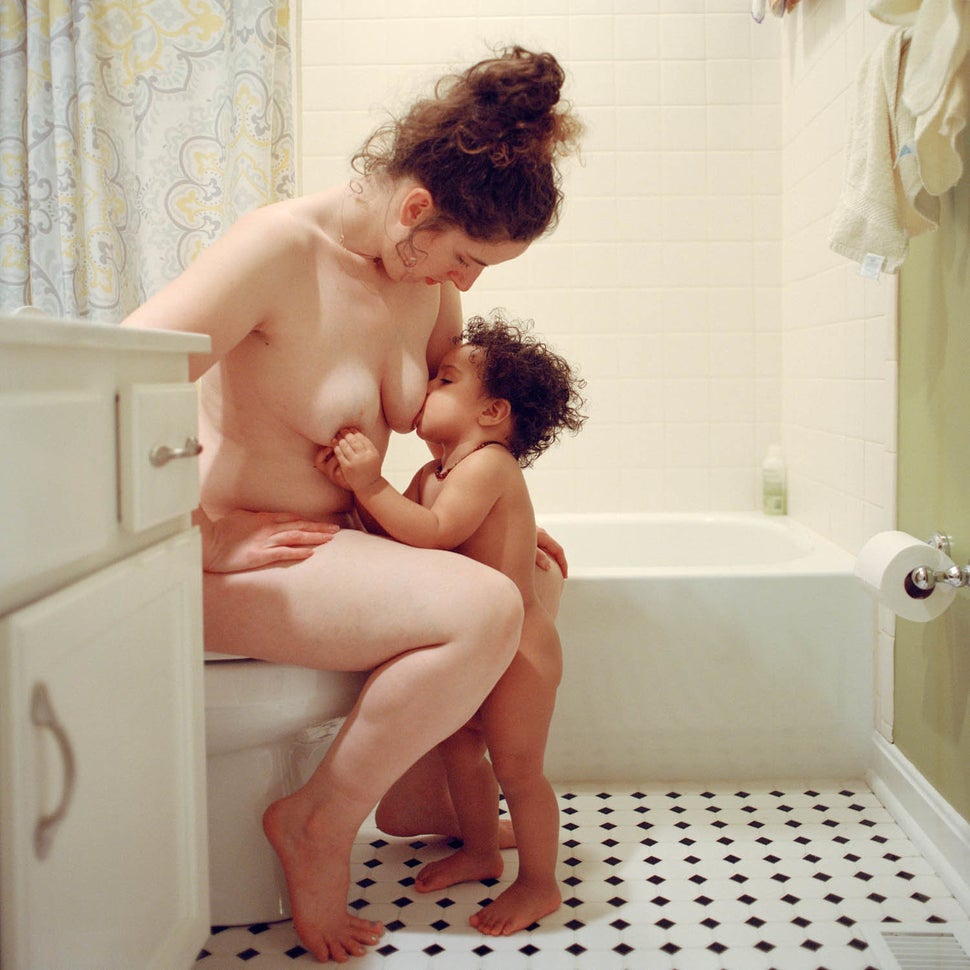 For nearly 15 years, photographer Anna Ogier-Bloomer viewed her mother as her muse, and motherhood as her subject of inspiration. So when Ogier-Bloomer became a mother herself, it only made sense to turn the lens on her own experience. In her series simply titled "Motherhood," the artist captures the transformative experience of becoming a mother in raw and gripping detail. 
"Being a mother is the absolute hardest thing I've ever done, and I was surprised by what a physical toll it would take on me for the first two years," Ogier-Bloomer wrote in an email to The Huffington Post. "There's not a single part of my life that's the same as before I became a parent. It's all changed, and it's amazing but hard too."
Despite the intense exhaustion Ogier-Bloomer experienced as a working mother, she knew she had to keep shooting. She captured the tender moments -- her daughter breastfeeding in bed -- and the painful moments -- the bruised aftermath of such a feeding. She documented the way her body morphed to adapt to the challenges of motherhood, zooming in on her engorged breasts and painful nipples. All of it, the joy and the pain and the stuff made from both, is presented with the pride and love of a mother. 
"In the first 18 months, when sleep was nonexistent, each image captured felt like, and was, an enormous accomplishment," Ogier-Bloomer said. "What was most significant for me was allowing myself to give real weight and meaning to what I was making. The first two years my husband and I were in survival mode, so when I made a picture that really got at something, it felt like such a victory. And it was."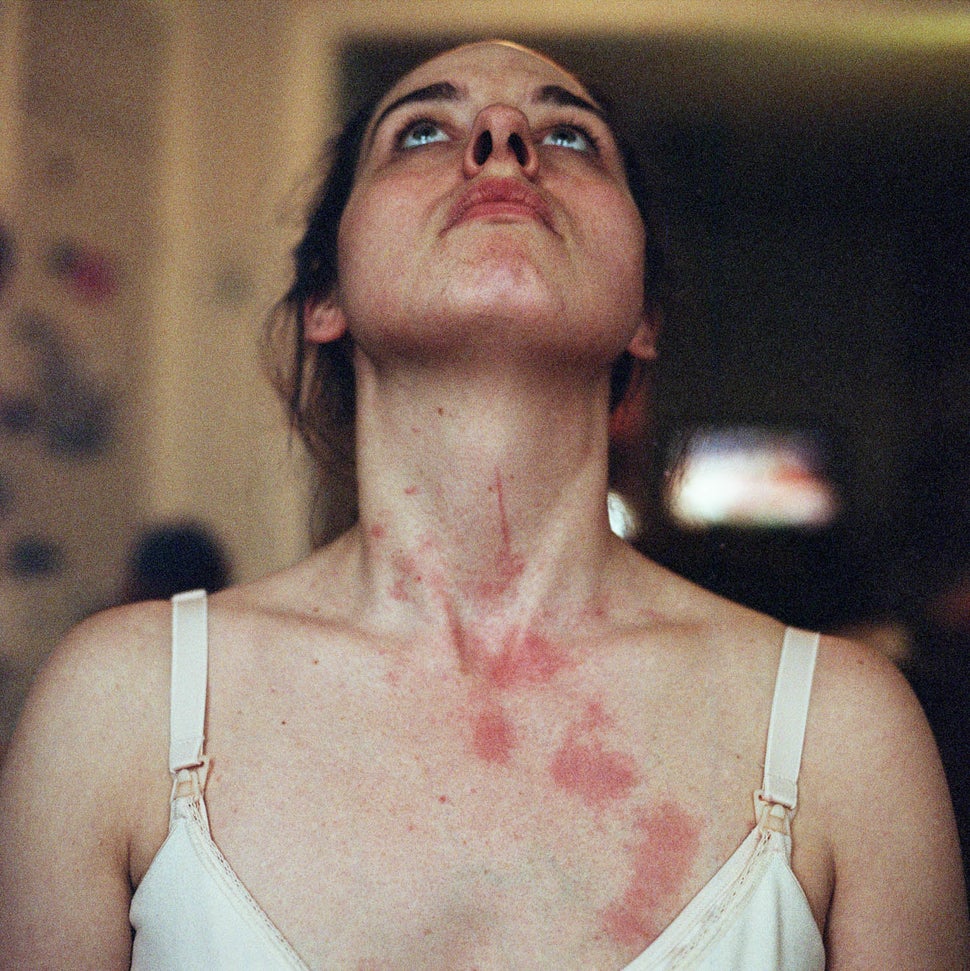 The photographs shift back and forth between the banal and the sublime, showing how everyday moments, filled with such triumph and tenderness, can change a person entirely -- especially when she's running on little to no sleep. Through her work, Ogier-Bloomer hopes to eliminate the stigma surrounding the less visible aspects of motherhood, from breastfeeding to the inevitable disappointments that arise along the journey. She accomplishes this by inviting viewers into the intimate corners of her home, allowing access to the contradictory and complex experience of becoming a mom. 
"I want those who are going and have gone through this to know I'm an advocate for them, for all mothers," the artist said. "Becoming a parent dramatically changed how I view my own mother. I get it now. I understand the pain she feels when one of her three children, all grown, suffers, experiences heartbreak or disappointment or becomes estranged. I understand the desire she has to make it all go away, to come fix it for us even though she can't. The deep pain and sadness I feel when my daughter is hurt or sad is something that doesn't disappear. My child is a part of me. And I hope viewers see their own mother, or all mothers, in a new light."
BEFORE YOU GO
PHOTO GALLERY
Motherhood Comics