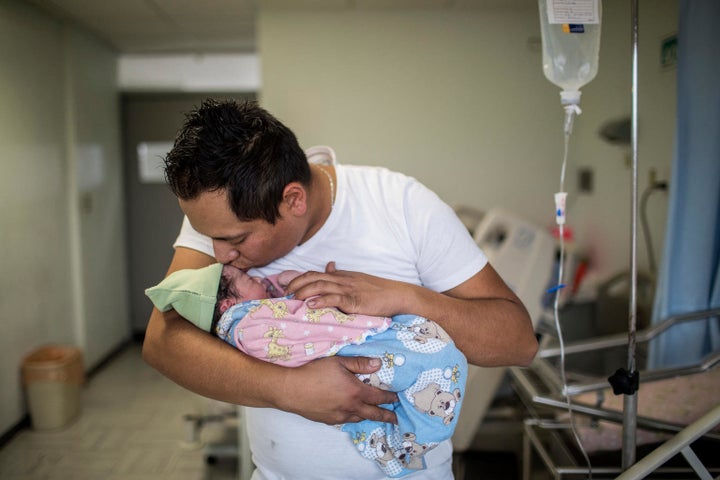 A new series of photos highlights the joy of fatherhood and the loving power in the earliest moments of a child's life. 
On Thursday, UNICEF released a set of images by photographer Adriana Zehbrauskas that show dads welcoming their newborn babies in five different countries: Guinea-Bissau, Mexico, Thailand, Turkmenistan and the United Kingdom. 
"The birth of a newborn from the perspective of the mother and baby has been documented so beautifully many times, but relatively speaking there is somewhat a lack of images that portray the birth and first moments of life from the father's perspective," Zehbrauskas told HuffPost. "Showing fathers in this way ― emotional, full of pride, committed ― in the most life-changing moments in their lives will hopefully encourage and inspire other fathers across the world to feel confident and play a big role in their young children's lives."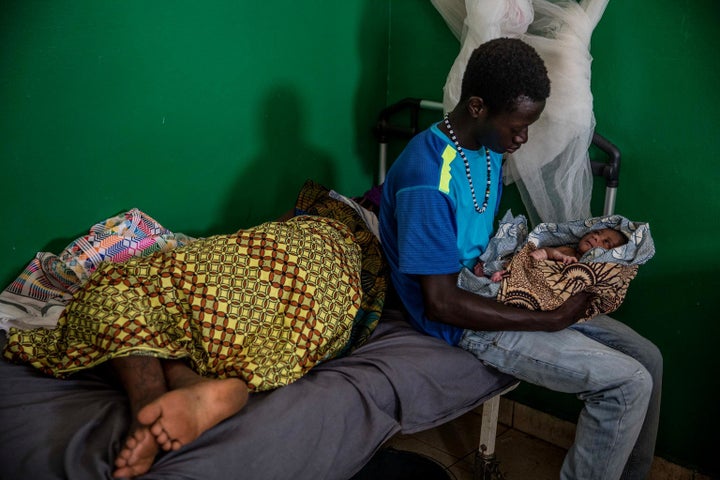 The series is part of UNICEF's #EarlyMomentsMatter campaign, which emphasizes the impact of early childhood experiences and environments on brain development. During June, the United Nations program is encouraging employers, governments and citizens to invest in paid paternity leave and quality parenting programs. 
"The environment and traditions varied in every country I traveled to, but there were certain elements that ran true across all fathers and families featured in the series," said Zehbrauskas. "It was the emotions, the pride, the feeling of commitment and, of course, the nerves that were very much alive in the faces of all fathers I met."
Keep scrolling to see more photos of dads welcoming their babies and read about their experiences in captions courtesy of UNICEF.
Captions have been edited and condensed for clarity.