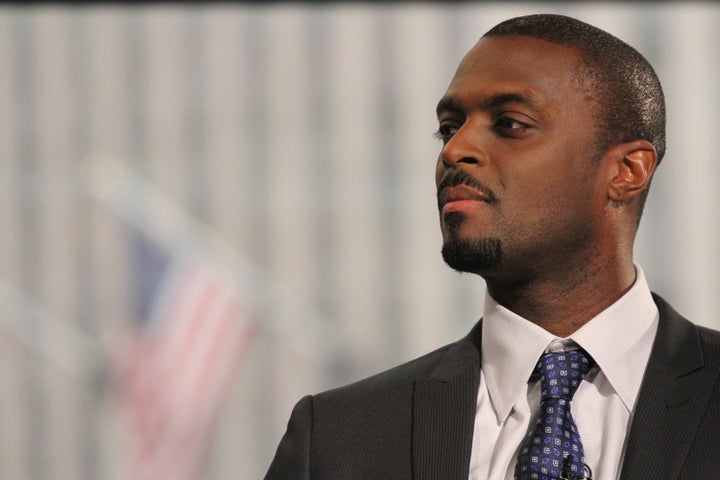 Former NFL wide receiver Plaxico Burress ripped Hall of Famer Cris Carter on Monday night over the unsavory advice Carter gave at the 2014 NFL Rookie Symposium. The comments came to light again after ESPN published a profile of former 49ers player Chris Borland, in which Borland mentioned feeling uncomfortable about the advice he was given as a rookie.
Speaking to a room full of rookies, Carter had suggested that players designate a "fall guy" in their entourage. "Just in case y'all not going to decide to do the right thing, if y'all got a crew, you got to have a fall guy in the crew," he said. 
Burress didn't pin the gun on a "fall guy" in December 2008 when, frankly speaking, he probably could have, given that he was only ten months removed from catching the winning touchdown over the New England Patriots at Super Bowl XLII.
Creating the means to avoid responsibility, however, is a toxic practice that Burress railed against during his stream-of-consciousness tweets Monday night.
And just in case his 9-year-old son Elijah was checking out his dad's timeline last night, Burress wanted to underscore his criticisms of Carter for his son's sake. 
Maybe the NFL could turn to guys like Burress to share their experiences instead?
PHOTO GALLERY
2015 NFL Breakout Stars