I had the pleasure of interviewing Blake Ricciardi, Founder & CEO of Popular Demand and Founder & CEO of Brand Wolves.
Popular Demand is a streetwear clothing brand inspired by and created in Los Angeles, California. Our products are sold in hundreds of retailers worldwide including Footaction, DTLR, Villa and Zumiez and online at populardemandbrand.com. Since launching in 2012, Popular Demand has amassed an incredible fanbase that connects with our 'No Apologies' mentality.
Brand Wolves is a company that develops and launches brands. Each Brand Wolves brand is designed to appeal to a unique market and is promoted through rich, compelling content and activations. The incredible Brand Wolves team consists of young, hungry individuals who share my mentality and amplify the Brand Wolves vision.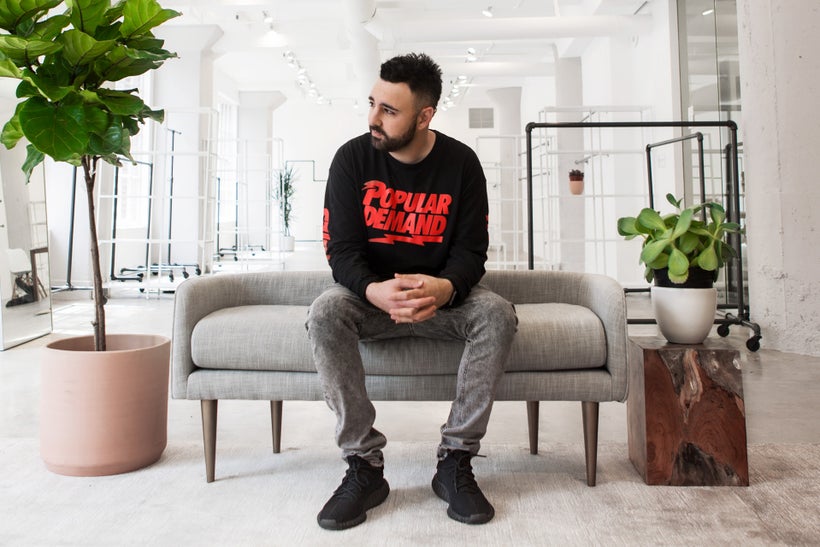 What do you think makes you a playmaker? Give us an example of a less-than-ideal situation that you turned into a win.
Every day, like many of us, I experience less-than-ideal-situations. It's what I make of them that make me successful. I work to turn every not-so-ideal situation into a win by analyzing the experience and learning from it. Even if the outcome turns out less than what I had hoped for, I always gain valuable knowledge. Until becoming an entrepreneur, I never fully understood how many obstacles get in your way daily. Discovering that each obstacle makes me sharper and better, if I approach it the right way and learn from it, has been a game changer. Popular Demand itself is the greatest example of turning a less-than-ideal-situation into a win. Years ago, I had saved a lot money, moved to Los Angeles and started a business. That business failed. I lost just about everything. That's when I took one last gamble and started Popular Demand with 4 designs and zero fanfare. I quickly realized that the many lessons I had learned from my previous failures empowered me to begin making better decisions with my new business. We have since gone on to sell millions of dollars of product and developed an incredible world-wide fanbase. I turned a terrible situation into the ultimate win.
Playmakers are problem solvers. What's the toughest recent problem you've solved & how did you do it?
I went into a partnership earlier this year that I was confident could take Popular Demand to a different level. The deal was with a well-funded, very successful, quality company. This deal was intended to bring new resources for Popular Demand and the opportunity to significantly scale the business beyond where we had been. I realized a couple months into the new relationship that it wasn't going to work out as I anticipated. I had just put my entire company in jeopardy because of the major risk that I took. I approached the situation head on, met with my new partner and ended the partnership amicably. The entire situation cost me both money and important lost time that I can't make back. Afterwards, I was in a very tough spot so I locked in, focused and worked on ways to put Popular Demand back on track. That experience has made me a better businessperson…tougher and more resourceful. No situation is going to turn out exactly as you anticipate; it's how you handle that adversity that defines you. Popular Demand has since gone on to have its biggest wholesale year yet, in what is a down retail economy. If I had lost focus and allowed that failure to eat at me, I don't know where I would be right now.
Playmakers are creative & unique. What's a unique, underutilized strategy you've used to grow your company?
I still feel that business owners underestimate the value of networking. Even those who appreciate its value often approach networking the wrong way. I am playing the long game. When I meet someone, I'm not looking at "what can this person do for me right now." Instead, I'm thinking about getting her/him engaged in what we do, knowing that there may be an opportunity for me to help them or them to help us in the future. There's no rush. Let's build! I am excited to help others even if it will not enhance what I am focused on at the time. Something good will always happen if two quality people build a relationship. That approach has been vital for us. We have an incredible reputation in Los Angeles and beyond and that's because we treat people right and try to win together.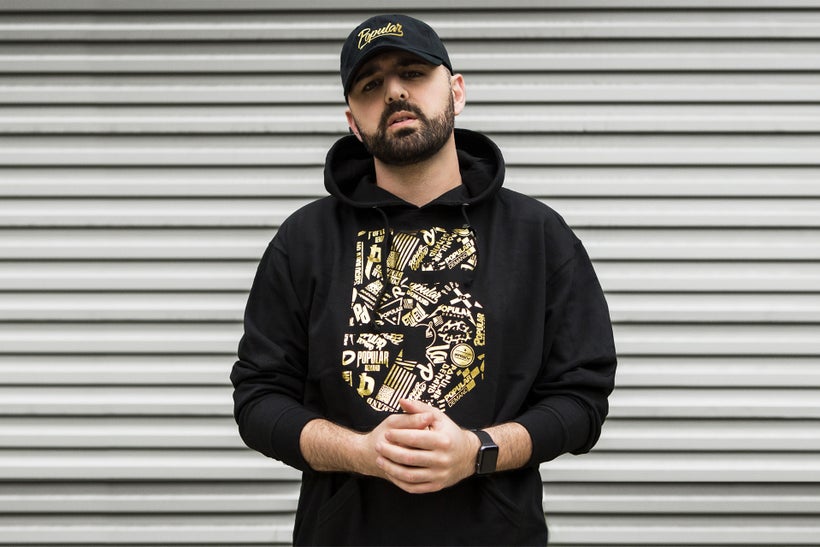 Some people are born leaders and others grow into a leadership role; which is the case for you? Do you have any advice for the young leaders of the future regarding becoming a great leader?
I was born with the desire to lead, but it's taken years of work to get where I am today. Being an effective leader is the most challenging part of what I do. Every employee has a unique background and is motivated by something different. As a leader, it is vital that you understand and develop your approach based on that knowledge. I feel leading by example is a given; real leaders are truly invested in the growth of the people that work for them and look up to them.
Part of making plays is (sometimes) taking big risks. What was the biggest risk you've taken recently and how did that play out for you?
You learn pretty early as an entrepreneur that there's no one formula for success. It's like a 'choose your own adventure,' with the stakes being your business and career success, depending on the choices you make. I love that pressure. I decided about a year ago that I should expand my business beyond Popular Demand and commit to launching other brands. I have tremendous faith in Popular Demand, but felt strongly that there were untapped opportunities that I wasn't taking advantage of. That's where Brand Wolves comes in. Brand Wolves was founded to establish a unique, highly effective platform to launch game-changing brands in today's fast moving, marketing-driven world. We aren't an agency. Through Brand Wolves, I am committed to launching multiple new brands over the next couple of years. The first is Eyelust Eyewear, a fashion-forward sunglasses brand built for women and spearheaded by two incredibly talented women that work for me. I also am deep into a line of cannabis products that will fall under the Brand Wolves umbrella. So far, the launch of Brand Wolves has been very well received. That being said, it's a risk for me to take a portion of my focus off of my clothing brand, Popular Demand, and dedicate time to new brands. But, where's the fun in it if you aren't taking big risks? As each of our brands build, our resources will grow and our opportunities will only get bigger for each of them. I am confident that it's worth the risk. Life is about growing and true growth requires getting out of your comfort zone and coloring outside the lines. I certainly do that.
This post was published on the now-closed HuffPost Contributor platform. Contributors control their own work and posted freely to our site. If you need to flag this entry as abusive,
send us an email
.