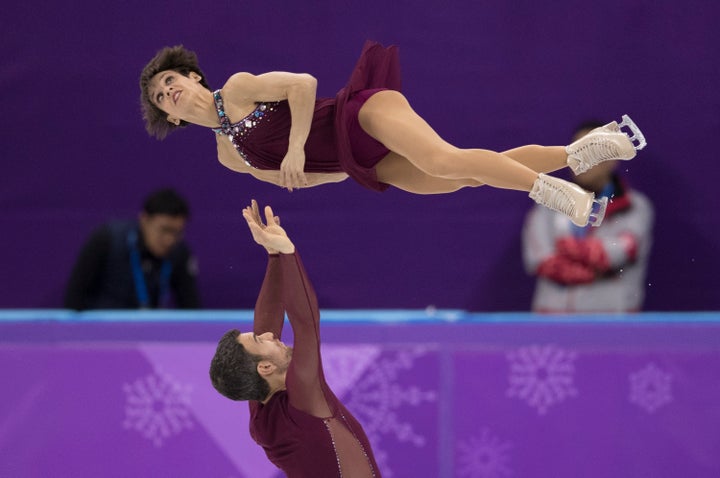 Canadian figure-skating duo Meagan Duhamel and Eric Radford went out in style at the Winter Olympics on Thursday.
Aliona Savchenko and Bruno Massot of Germany took gold with a record 159.31 points in the pairs free skate, and Sui Wenjing and Han Cong of China won silver.
Duhamel and Radford previously helped Canada win gold in the team event and took silver as part of the team competition at the Sochi Games.
Duhamel said their performances in Pyeongchang, South Korea, "just perfectly wrapped up my skating career and my skating journey. I feel so complete right now. I feel like I'm going to be happy for the rest of my life."
BEFORE YOU GO