I'm always on the lookout for something that catches my ear, but earlier this year, the band's NAME caught my attention first – TENGGER CAVALRY. Am I right?
Then I read this description about the band: Nomadic Mongolian folk metal group.
So now I'm like, "Wha...?" (without the "t" – just "Wha...?") and like a flash of light, I felt compelled to check them out and interview them.
Today, the Global Award-winning Tengger Cavalry premieres their politically charged video for "kAAn", the title track off their upcoming EP kAAn which is out now! See the video below.
The band showcases some of the EP's socially-conscious themes in "kAAn", which puts the oppression of nomadic cultures under the spotlight. Much like our country's native Native American community, who are suffering from governmental and corporate oppression (i.e. Standing Rock), the nomadic Mongolians found their culture threatened by surrounding forces for generations. As brothers in nomadic culture, TENGGER CAVALRY penned "kAAn" as a beacon of support.
In an exclusive interview (Yay!), performer Nature Ganganbaigal takes us through his connection with Native American culture:
Can you give us insight into the Native American equipment that you incorporated in "kAAn"?
In the video, we featured an abandoned Native American tent and a tomahawk. The tent is the main focus during the Shaman healing scene, which is why we shot the scene besides it. The forest that we were shot the video in was a Native territory from a long time ago.
What is your connection with Native American culture?
I was curious whether or not I had an ancient connection with Native Americans, so I took a DNA test, and the test proved that my maternal haplogroup B4'5 is most common today amongst the Native Americans of the U.S. Southwest and northern Mexico. Historical research also shows that like the other major Native American haplogroup carriers, people with B4'5 entered the continent more than 12,000 years ago from Northern China, Mongolia and Siberia.
What are the similarities between Mongolian Shamanism and Native American Shamanism?
Sky worship, mountain worship, old spirit possessing ritual, and so many other similarities.
What are the similarities between Mongolian music and Native American music?
Both Mongolian and Native American folk music use pentatonic major scale and pentatonic minor scale.
Right now, you can order the kAAn EP here.
TENGGER CAVALRY will perform one of their only local shows this winter at Saint Vitus Bar in Brooklyn, NY this Friday, December 16 at 8:00pm. The band will be joined by Tungsten, Entropy and Goblin Hovel. Click HERE to purchase tickets.
Nature Ganganbaigal also comments, "This century is the century of machine and industry. Nomadic culture is falling apart everywhere around the world. Grasslands and plains are being exploited and it is becoming more acceptable to step into the sacred land of others and get what we need in the moment. We all saw what happened at Standing Rock. As distantly related brothers of Native Americans (proven genetically), TENGGER CAVALRY, an international alliance of Mongols, Central Asians and Northern Asians, felt the need to give our public support to them. This video is about the brotherhood of nomadic people. It doesn't matter what ethnicity you are – if you have a nomadic heart, and you love nature and sky, you are one of us, and we will support you!"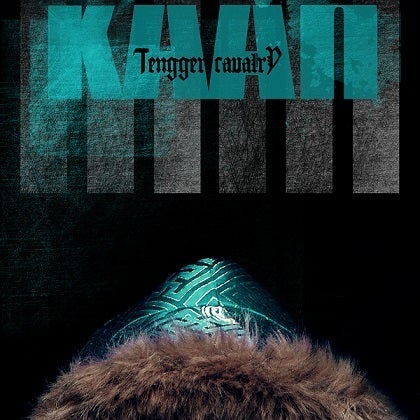 This post was published on the now-closed HuffPost Contributor platform. Contributors control their own work and posted freely to our site. If you need to flag this entry as abusive,
send us an email
.