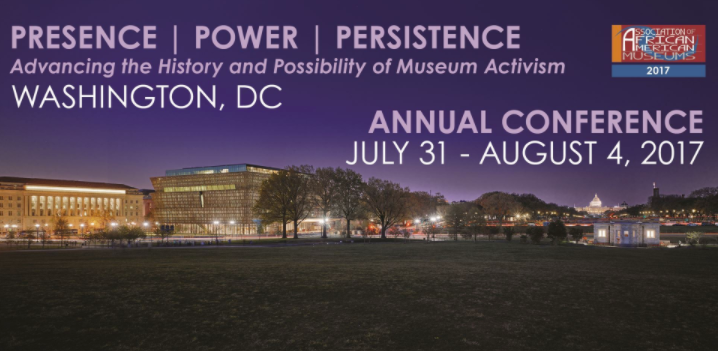 For five days' museum professionals from African American museums across the United States embarked upon Washington D.C. for the Association of African American Museums (AAAM) annual conference which was hosted by the Smithsonian National Museum of African American History & Culture (NMAAHC). In 2005 I attended my first AAAM conference and I can recall sitting in a room as a new museum professional listening to Mr. Lonnie Bunch, Founding Director of NMAAHC, cast a vision of the new Smithsonian Institution. With the official opening of NMAAHC it was befitting for AAAM to hold the conference in Washington D.C.
This year the decision makers of AAAM drew upon the foundation of black museums to create the theme: Presence, Power & Persistence: Advancing The History & Possibility of Museum Activism.
As the self-proclaimed African American Museum Activist, I must be true to my work and give you a quick lesson on how African American museums began. During the early 1960's the first black museums started in Chicago, IL, DuSable Museum of African American History and in Detroit, Michigan, the Charles H. Wright Museum of African American History. The founders started the museums in their homes that were located in predominantly black neighborhoods. The goal was to promote the identity, history, art and culture of blacks. They based their theories for opening museums out of the Black Power Movement, which originated during the Civil Rights Movement. During this time period, several museums launched and we saw the birth of the Black Museum Movement. It has been documented that all of the leaders of these first institutions have ties to the Black Power Movement.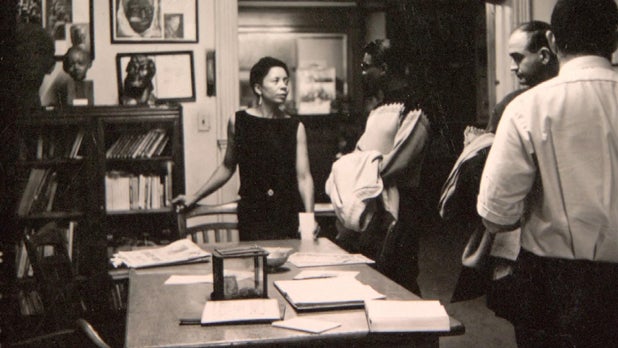 In order to support black museums, Dr. Margaret Burroughs, the founder of the DuSable Museum & Dr. Charles H. Wright, founder of the Charles H. Wright Museum, created a series of conferences that eventually derived into a nonprofit, which is now the Association of African American Museums. The mission of the organization is to serve the interests and needs of black museums and cultural institutions nationally and internationally, as well as the professionals who protect, preserve and interpret African and African American art, history and culture. Over three decades later there are over 400 member museums and cultural institutions representing over 40 states.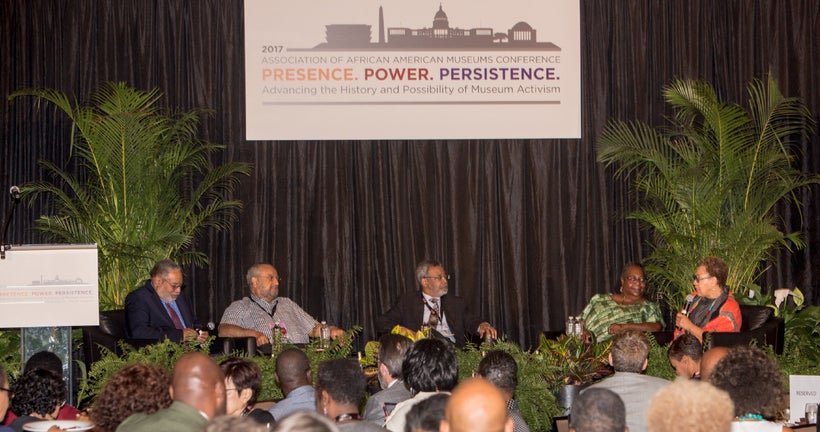 The dissemination of history, knowledge and encouragement from museum professionals such as Fath Davis Ruffins, Dr. John Fleming, Dr. Harry Robinson, Jr. and one of my own mentors, Juanita Moore, who have all contributed decades to the field was, priceless. Dr. Robinson defined what museums were at the inception, to help educate and elevate the conference participants. Dr. Robinson states, "They were community centers and liberation centers......that's what the African American museum movement was about."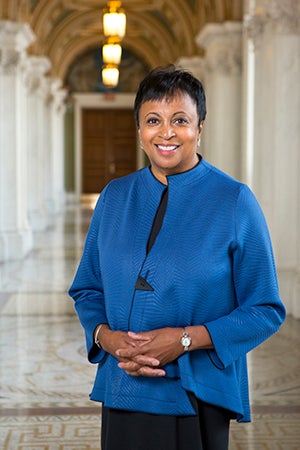 Listening to Dr. Carla Hayden, (Auntie Carla which some has deemed her) the first woman and the first African American librarian for the Library of Congress delivered a keynote address that gave us thought provoking realization of our current state in the library & museum industry and candid advice.
As a conference presenter, with Monica Montgomery, Founding Director of Museum of Impact & Haili Francis, Harvard Student in the Museum Studies department, Museum Activism was defined through our individual work. Monica shared how she activates personal power by radicalizing the museum sector, Haili gave us her approach by "having a seat at the table" that empowers equity and inclusiveness. Finally, my approach to awareness of African American museums is demonstrated through "my pen which is my weapon" by storytelling and representation.
Having a robust theme, the conference tone & energy was set for the presence of radical thinking, representation and new perspectives. With record breaking attendance, conference participants were open to grasp a true understanding of what the generations before us endured.
The 2017 Association of African American Museums conference offered resources, inspiration, creativity and mentorship to individuals that captured all that was available within their fingertips. Museum professionals returned to their institutions with an understanding of the Persistence of the generation before, that leads to the Presence of the generation today, that will emPower the generation of tomorrow.

For more information about the Association of African American Museums visit www.blackmusems.org
Be sure to follow Jada Wright-Greene on Twitter, Facebook & Instagram: @JadaWGreene
This post was published on the now-closed HuffPost Contributor platform. Contributors control their own work and posted freely to our site. If you need to flag this entry as abusive,
send us an email
.