President Obama, I apologize! I have been very harsh in condemning your excruciatingly slow willingness to use your Constitutional power of reprieve and pardon. (You couldn't miss it ― it's just after being Commander-in-Chief in Article II, sec. 2). I protested on Huffington Post that your annual "humorous" pardon of Thanksgiving turkeys caused great pain the hundreds of thousands of children of the 200,000 men in women in federal prison. It was a "joke" in terrible taste. But no more. Bravo, President Obama. Thank you!
This has been a big deal for me for a long time. In 1991, I helped start FAMM (Families Against Mandatory Minimums). They have been working to support the commutation of these sentences almost since their inception and are original partners of the Department of Justice in Clemency Project 2014. In 2000, I created the Coalition for Jubilee Clemency of over 800 clergy to encourage President Bill Clinton to commute the sentences of low-level drug offenders before he left office.
Who are some of the prisoners whose sentences you commuted today? Ricky Darden of Maryland (Life); Ronald J. Evans of Virginia (Life - later reduced to 30 years);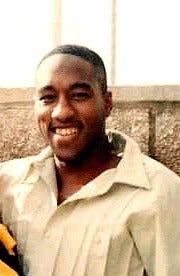 and Charceil Kellam of Virginia (2 Life sentences reduced to 1 life sentence).
I saw how we began giving life sentences to women like Charceil, the girl friends or wives of drug dealers. It was in the 1980s when politicians were fanning the fears of drug addiction, and proposing simple solutions like "zero tolerance" to simplistic visions of a "drug free America." The story is going to be told in the feature-length documentary, Incarcerating US,  to be released on September 15. I was at the table in August 1986 ― 30 years ago ― when the harsh mandatory minimum sentences, and the long maximums ― up to life ― were developed in the House Judiciary Committee. They were adopted without research, hearings or guidance from the Justice Department, the judges, the Bureau of Prisons ― anybody.
Today's commutations constitute one of the most significant acts of justice and mercy that a President has carried out in decades. Can-Do Justice Through Clemency identifies some of previous presidents' big days for mercy.
This post was published on the now-closed HuffPost Contributor platform. Contributors control their own work and posted freely to our site. If you need to flag this entry as abusive,
send us an email
.