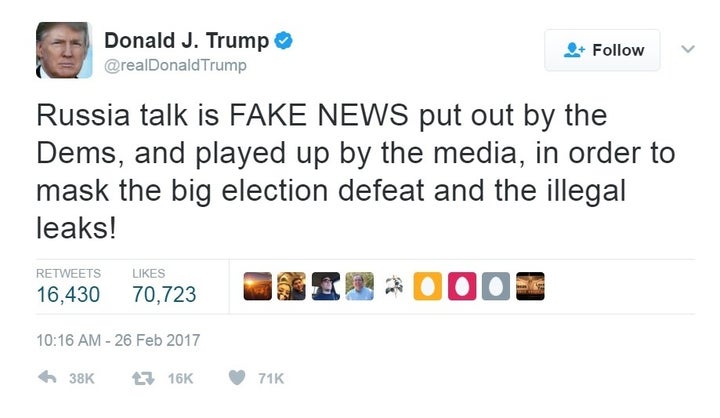 The Cambridge dictionary defines the word fake as "intended to look like something else, especially in order to deceive" with synonyms including spurious, counterfeit, or illegitimate.
There is a compelling case to be made that the 45th Presidency of the United States is fake, counterfeit, or illegitimate. The evidence for such a case includes, but is not limited to:
Of course, some of these pieces of evidence emerged within ethical and legal boundaries technically, but there are three glaring reasons to call this a "fake" or "illegitimate" Presidency:
(3) the persistent narcissistic, bizarre, delusional, deceptive, and potentially dangerous behavior exhibited by the President on a daily basis.
Last week, I wrote about the danger of "normalizing" the Trump Presidency that can occur passively with a slow, gradual acceptance of the illegitimate Commander-in-Chief because of a sense of "fatigue" to the bombardment of outrageous claims, blatant lies, and controversy provided by 24-hour coverage of Team Trump.
To omit any mention of the ongoing specter of suspicion, chaos, and conflict hanging over this Presidency deems the story of interest to be fake news.
Normalization can also occur actively by continued endorsement and enabling of the unconventional President and his Cabinet by Republican members of Congress and some press outlets.
An example of active enabling would be the widespread governmental ignorance of the Emoluments Clause of the U.S. Constitution by not only funding the President's frequent trips to Mar-a-Lago in Palm Beach, Florida but by building him a helipad on which Marine One can land when Trump travels to his private club!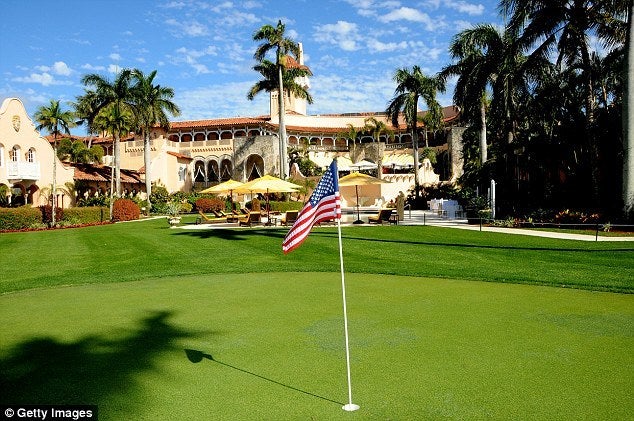 In addition, Congress continues to hold hearings for Trump Supreme Court nominee Neil Gorsuch (not Obama nominee Merrick Garland) despite the potential cries of illegitimacy over the lifetime appointment of a Justice who was sponsored by an administration that may be brought down for conflicts of interest, lack of fitness for duty, and/or treason.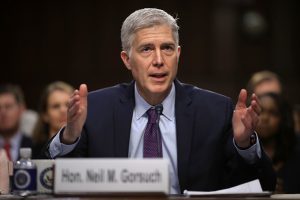 In general, the mainstream media has done a respectable job of covering the struggling Trump Presidency but it is critical that headlines and ledes do not support normalization. Examples of the type of headline that can invite normalization include a recent article by The Washington Post that asks "with his presidency off course, what will Trump learn from the health-care debacle?" The use of the phrase "off course" and the opportunity to learn from his mistakes gives the President too much credit and suggests a long-term, conflict-free progression of his term in office. In fact, the Post article suggests that Trump take the "opportunity to adjust, adapt and ultimately to recover, if he's prepared to undertake a sober analysis of what happened on health care, and more broadly, how to operate as president." It is not until later in the article that the suggestion of a Presidency "clouded" by Russian ties appears.
The Trump-Russia story is the headline, it is the lede, it is the priority before any other Presidential, legislative, or executive business is conducted.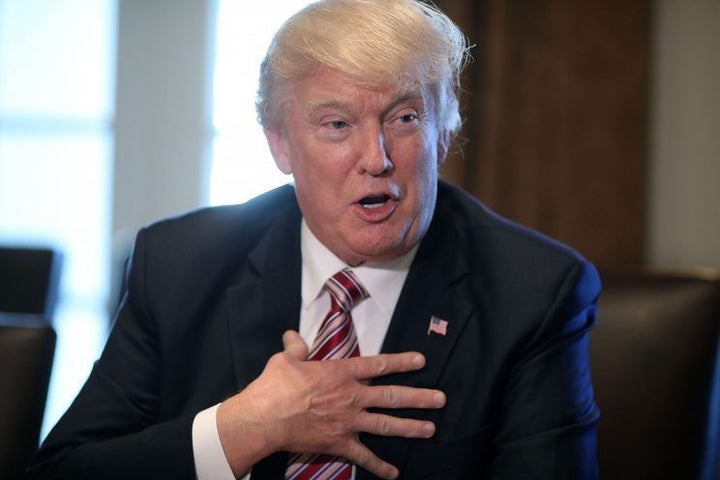 The most honest and direct way of presenting news related to this President would be to preface every story with a clause like "With his Presidency in jeopardy on numerous fronts, today the President…" To omit any mention of the ongoing specter of suspicion, chaos, and conflict hanging over this Presidency deems the story of interest to be FAKE NEWS, or with its basis in a fake Presidency, as the full context of the story is not provided.
Any other way of presenting President Trump-related news threatens to take our eye off of the glowing balls that are the connection between Team Trump and Russia, his ongoing conflicts of interest, and his self-serving style of running our company…err…country.
BEFORE YOU GO