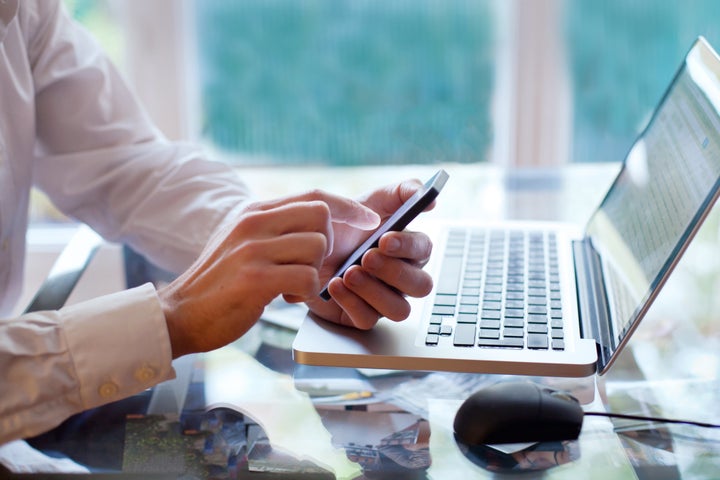 California's Supreme Court ruled Thursday that texts and emails sent by public officials on private accounts or devices are a matter of public record, marking a victory for transparency advocates.
The unanimous ruling says the public has a right to access communications about government business, whether or not those communications were sent via a government account. The ruling is expected to discourage government workers from using their personal email accounts for official business as a way to avoid disclosure. 
The decision, which concludes a years-long dispute over the use of private email by San Jose city officials, applies to state and local employees. A 2015 survey by the Associated Press found that many of California's top officials, including Gov. Jerry Brown (D), Lt. Gov. Gavin Newsom (D) and then-Attorney General Kamala Harris (D), occasionally used private email to conduct government business.
"We hold that when a city employee uses a personal account to communicate about the conduct of public business, the writings may be subject to disclosure under the California Public Records Act," reads the opinion, authored by Associate Justice Carol Corrigan. 
There's been increased scrutiny in recent years over the use of private accounts to conduct official business, most notably in the case of former Secretary of State Hillary Clinton and her use of a private email server. In July, the U.S. Court of Appeals for the D.C. Circuit ruled that some personal emails could be subject to disclosure via the Freedom of Information Act.
Californians hoping to glean gossip or otherwise strictly personal information about their local officials, however, will be disappointed. The ruling specifies that the communications in question must "relate in some substantive way to the conduct of the public's business."
"The public might be titillated to learn that not all agency workers enjoy the company of their colleagues, or hold them in high regard. However, an employee's electronic musings about a colleague's personal shortcomings will often fall far short of [that standard]," Corrigan writes.
Corrigan also offered some legal guidance on how to search government employees' personal accounts without violating their privacy, including allowing the officials in question to conduct searches themselves. However, she noted, it's up to agencies to make their own policies for handling such searches. 
BEFORE YOU GO
PHOTO GALLERY
United States Governors