J.P. Masterson remembers the night he celebrated a decade with his partner vividly. As a matter of fact, says the out rapper known professionally as Jipsta, the scar next to his right eye won't let him forget.
"I can't say 'hate crime' or 'gay bashing,'" said the Billboard charting dance artist of his March 2014 attack in a New York subway station. "The way I've been able to process and heal is by just calling it 'the incident.'"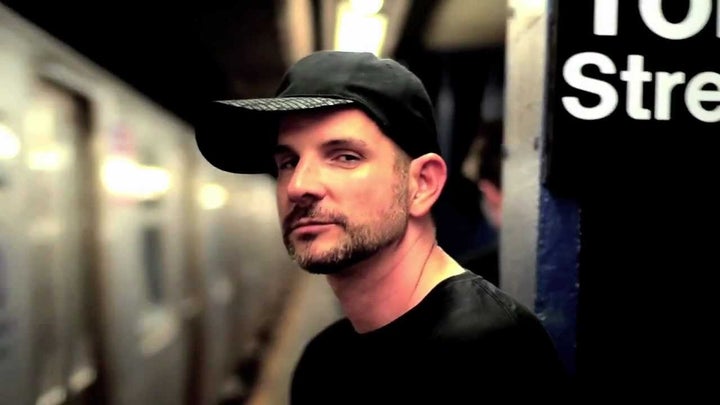 It's been three years since Masterson and his partner headed home from dinner at a New York City restaurant after commemorating their long-standing relationship. Around midnight, they entered a subway in the usually queer-friendly Greenwich Village.
"Maybe if it was Harlem, I would have been a little more careful," Jipsta says, "But it was The Village. I felt pretty good."
One minute, recalls the queer performer who once strung together six consecutive Top 10 hits on Billboard Club Charts, they were laughing and holding hands. The next, he was covered in blood, his face swollen and disfigured, as his shaken partner stared in disbelief.
When a passerby called the couple "faggots," Masterson said a brief verbal interaction took place, then he was attacked. The unknown assailant – who was possibly identified but never apprehended – punched him several times while shouting homophobic slurs.
Deemed a "bias attack" by New York's Special Victim's Unit, "the incident" resulted in seven broken bones in Jipsta's face. After seven hours of questioning by SVU – "Seriously; before I even got X-rayed," he shared – the rapper received medical treatment for a broken nose, lacerations along his cheek and a crushed eye socket.
"They said to me – and I will never forget this – 'If you want the good stitches, where you won't get a scar, you'll probably have to pay a little bit. But if you just want to get it sewn up real quick, we can have somebody come down,'" he told Podomatic's No. 1 LGBT Podcast in almost comedic fashion.
"This is my face," he reiterated. "Who the hell is going to say, 'Oh, just bring down the butcher'?"
Though insurance covered most of the cost, and his bones have healed, physical and emotional scars from his attack remain, the performer admits. Whether it's the newfound anxiety when taking public transportation – "I live in New York and think, 'Should I be taking the subway at this hour or should I take a Lyft?'" he shared – or discomfort around photos, the impact lingers.
LISTEN: RuPaul Feat. Jipsta - "Sexy Drag Queen"
"To this day, I feel very, very self-conscious about my eye," Jipsta said, noting fans and friends often ask why he posts so few pictures of himself on social media. "I have a huge scar. I know that's stupid that I'm saying that, or vain or whatever, but it's a reminder.
"I don't want to have to see it constantly," he continued. "I'm OK with what happened, but…It's like a trigger."
As someone who has experienced hate-related violence first-hand, Masterson acknowledges growing personal concern about today's political climate. "That this is happening in 2017 is just scary," Masterson said. "And this was in 2014, before the elections – in New York City."
Now, under the Trump administration, he suggests things appear to be getting worse. "I feel like our country is in a two steps forward, eight steps back situation," he said, pointing to an increased sense of intolerance toward any form of "otherness."
"It's beyond just being gay; it's about standing out in any way," he said of burgeoning discomfort among minorities and marginalized groups across the spectrum under. "I think people in general are on high alert right now.
"We always know there are racist people in this country and this world, but their voice is so loud right now," Masterson went on to say. "It's almost like there is some hall pass to just act crazy."
Despite this concern and obvious personal obstacles, Masterson's slowly reclaimed himself. That means his fun-loving, sex-positive, alter-ego Jipsta returned to the recording studio.
He channeled his frustration into fiery rap lyrics. In January, Jipsta dropped his third album Ban2oozle, the first new music since "the incident" halted promotion of sophomore set Turnt Up.
"There are assholes out there," Masterson concluded, "But it shouldn't stop you from being who you are."
LISTEN: Jipsta, "Bates Motel" star Kenny Johnson, Teddy Sears of "24 Legacy" & Catherine Eaton of The Sounding on Party Foul Radio.