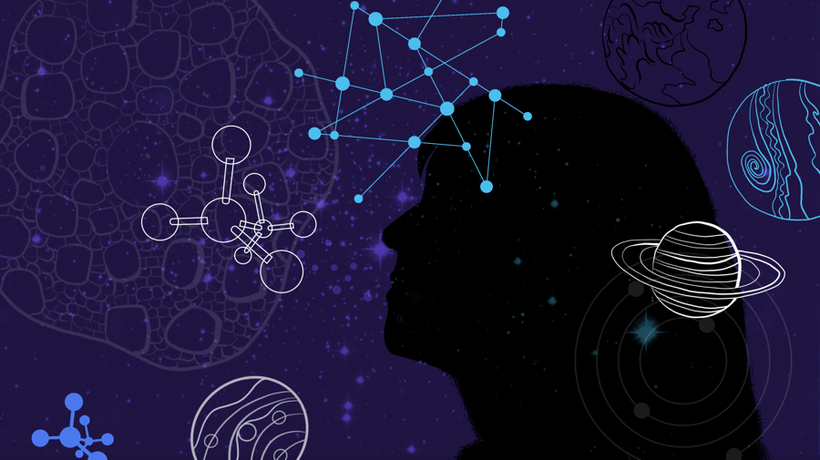 The United Nations declared February 11, 2017 to be the International Day of Girls and Women in Science.
It's possible to think that such a designation would be superfluous in this day and age. Many groups have been talking about the need for equality in the fields of science, technology, engineering, and math ("STEM") for decades. By now, it would be easy to assume, these areas should have an equal playing field.
Unfortunately not. We're not even very close:
A recent report from UNESCO noted that women make up only about 28 percent of researchers worldwide, with the gap widening as the job increases in seniority. It also stated that women could typically gain access to less funding and fewer networks in their fields, which further increases the overall disadvantage.
The UN Women and Girls Day web site reported that, in looking at data from 14 different countries, female students graduate with a Bachelor's degree, Master's degree and Doctor's degree in science-related fields at only 18%, 8% and 2% respectively. Compare that with 37%, 18% and 6% respectively for male students.
The United States is not an exception to the international rule. We can take a closer look at how our country measures up to make STEM fields accessible and welcoming to girls and women:
In the U.S. women are at about 47 percent of the overall workforce. That percentage does not, however, translate into STEM fields. For example, women make up about 39% of chemists/material scientists, 16% of chemical engineers and 12% of civil engineers, according to the U.S. Bureau of Labor Statistics (2015). And the number of women in computer science careers has, unfortunately, dropped over the past two decades, from 35% in 1990 to 26% in 2013.
The NY Times reported that women make up about 14% of physics professors in the U.S. For minority women, the statistics are even lower. Dr. Chanda Prescod-Weinstein wrote that in 2015 there were only 78 black American women with PhDs in physics.
There are many obstacles to women succeeding in science and related fields: antiquated preparation testing, unwittingly biased teachers, blatant discrimination, underfunding of certain fields, sexual harassment and assault, unwritten "boys club" rules. The list goes on. And for women of color, particularly, the fight is even more difficult.
Yet, many women (and girls) can and do prevail. Not only do they survive the gauntlet of obstacles, they thrive in the face of them. Katherine Johnson, Rosalind Franklin, Ada Lovelace, Vera Rubin, Chien-Shiung Wu, Mae Jemison, and more. Though this list, too, is long and robust, there remains a persistent worry about who is being left behind.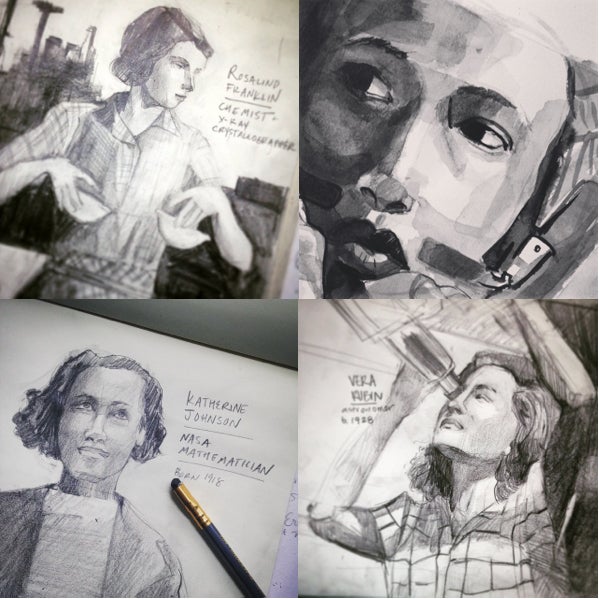 What helps make us optimistic in today's environment is the groundswell of energy and drive to push back against such biases and roadblocks in STEM fields. Projects aiming to make a difference range from Million Women Mentors, Girls Who Code, Black Girls Code, and Girl Scouts, to international programs such as Let Girls Learn. The advent of social media has given women and girls a way to connect with one another in ways that were impossible just a decade ago (though admittedly, it has also helped unleash new levels of online abuse for women and girls).
While it is still often exhausting and disillusioning to be a minority or, even more difficult, the "only" or the "first" in a particular program, laboratory or observatory, there are growing networks to help women and girls find a local program to participate in or volunteer with, to reach out to others to share experiences or to find allies in person or online.
So please join us in celebrating February 11th as the International Day of Women and Girls in Science. Whether that celebrating is the simple retweeting of an article to raise awareness, helping a girl you know join a mentorship program, or volunteering for an educational organization. As the Lady Project reminds us, we need to reach back to go forwards. We need it now more than ever.
Kimberly Arcand and Megan Watzke are co-authors of "Light: The Visible Spectrum and Beyond" by Black Dog & Leventhal, as well as "Your Ticket to the Universe: A Guide to Exploring the Cosmos" by Smithsonian Books.
This post was published on the now-closed HuffPost Contributor platform. Contributors control their own work and posted freely to our site. If you need to flag this entry as abusive,
send us an email
.