As mentioned in a previous blog, I learned to read from the Rainbow Brite books on tape released by Buena Vista Records. They were a huge part of my childhood and allowed me to travel to the magical world of Rainbow Land whenever I wanted - and I did. Because of my exposure to this beautiful world at such a young age, I developed a fondness for Rainbow Land and its inhabitants that has stayed with me into my adult life. Now, after thirty years, a new series of books is allowing me to once again visit with some of my oldest friends for some brand new adventures.

When Hallmark released its first book in the new series, "Rainbow Brite and the Very Brave Day" by Melvina Young, I was overjoyed. I couldn't wait to jump back into Rainbow Land and see how Rainbow's original creators had repainted her world. The story was reminiscent of those I grew up, following Rainbow and her friends on an adventure to face her fear of spiders (something we both share) to get her magical color belt back. Hallmark Artist, Jack Pullan, is the new illustrator of the series and he does an amazing job. The book was wonderful and as a bonus comes with a pair of rainbow leg warmers!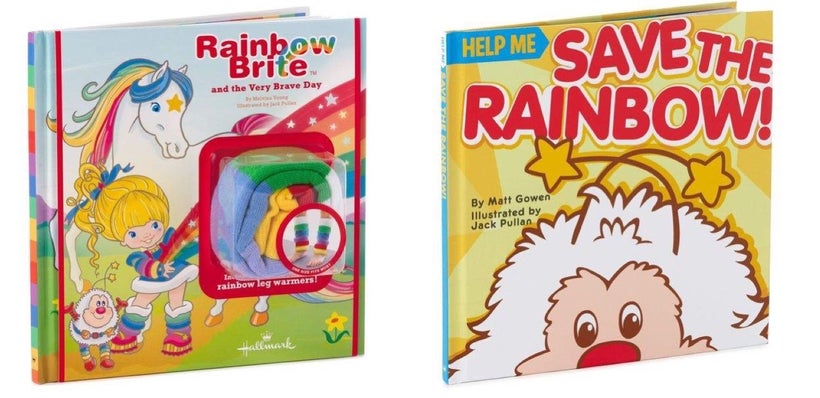 The series includes two speaking books: "Rainbow Brite and the Color Kids Caper" and "Rainbow Brite and the Lost Horseshoe", both by Keely Chase, with one of their editors, Kara Goodier, as the new voice of Rainbow Brite. "The casting process was a surprise, actually!" Goodier says. "The book that needed Rainbow Brite's voice was already being executed when I started at Hallmark (I'm an editor on the Books team), so I didn't know anything about it. I got an unexpected invite from the sound studio to audition--apparently, our art director thought I had the right personality and voice and signed me up! I spent the next couple days binge-watching the classic '80s episodes, and I practiced mimicking her style of speaking. My manager (a big fan of the classic show) also helped encourage me with lots of rainbow candy right before I went into the sound booth--that last boost of sugar-fueled adrenaline must have done the trick! I read through some provided lines a few times, taking feedback into consideration, and was offered the part a couple days later!"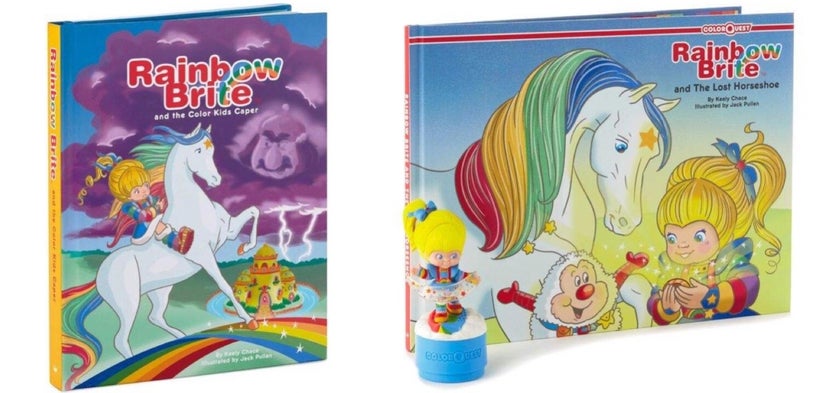 "I didn't know about Rainbow Brite until I started working for Hallmark (January 2015)," Goodier acknowledges. Born in the 90s she wasn't around for Rainbow Brite's initial success. "One of my first projects was creating an interactive kids' book (without technology) that was based on Rainbow Land characters. (It's titled Help Me Save the Rainbow!) I had to deep-dive into the world of Rainbow Brite and really loved the characters and stories that I found. The timing of that book overlapped with auditioning for her voice, and since our strategy was to lean into the original/classic version of the show, that's the version I starting researching and watching. I've been a big fan since then."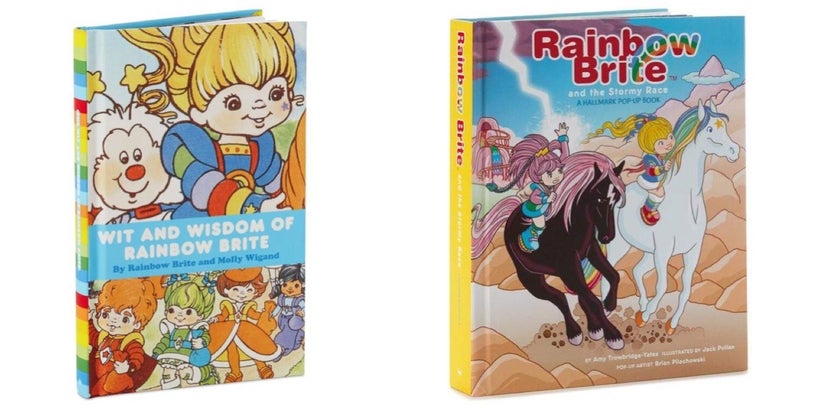 Goodier was one of the guests at Hallmark's very first Rainbow Brite Day, which took place in Kansas City, MO on September 10th, 2016 where she read "Rainbow Brite and the Very Brave Day" and "Help Me Save the Rainbow" to the attendees. "We've been getting lots of letters and emails thanking us for bringing her back because people are excited to share Rainbow with their kids, family, and friends." she says. "I didn't realize just how many people love Rainbow Brite until I became her voice! I was also able to meet a lot of super-fans at Hallmark's recent Rainbow Brite Day and read stories to kids as Rainbow Brite, which was a ton of fun. (And, it's given me some fantastic new catch phrases. Take that, cloud of gloom!)."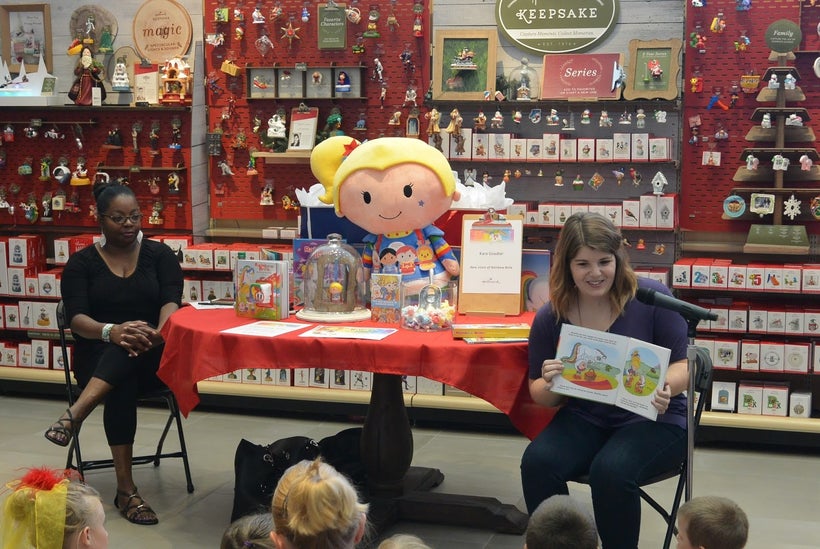 When asked about her favorite book, Goodier had to take a moment to think. "This is a hard question! I'm an editor for the Hallmark Gift Books team, so I love all the new books we've been making--each for their own reasons. Rainbow Brite and the Stormy Race is one of my top favorites; I didn't have to do any voice work for it, but as the editor, it was fun to work so collaboratively on a book. (AND it's an awesome pop-up book!) The internal Rainbow Brite team members came up with a great story concept and were excited to share it with me. I worked with the designer-slash-pop-up-artist and illustrator to plan pop-up worthy action scenes. Add to that a writer with just the right spunk for a Rainbow Brite and Stormy showdown, and it was a colorific time. (I'm also pretty excited about a new Rainbow Brite book that I was given the opportunity to write, which will be out soon!)"
One of the new books, released 10/10, is "The Art of Rainbow Brite." This adult coloring book is not only a perfect fit with what's been released thus far, but also an ingenious way to connect the classic world of Rainbow Brite to the new one. The original fans of the series, like myself, loved the coloring books and probably owned multiple copies of every single one. I would spend hours, quietly coloring, which in truth, made my parents very happy. To me, Rainbow Brite was a friend, to them, an inexpensive babysitter then knew would keep me out of trouble. As an adult, I find coloring a very therapeutic way to release the stress and tension of a long day. Retailing at only $9.95 the book can be purchased directly from Halmark's website: here.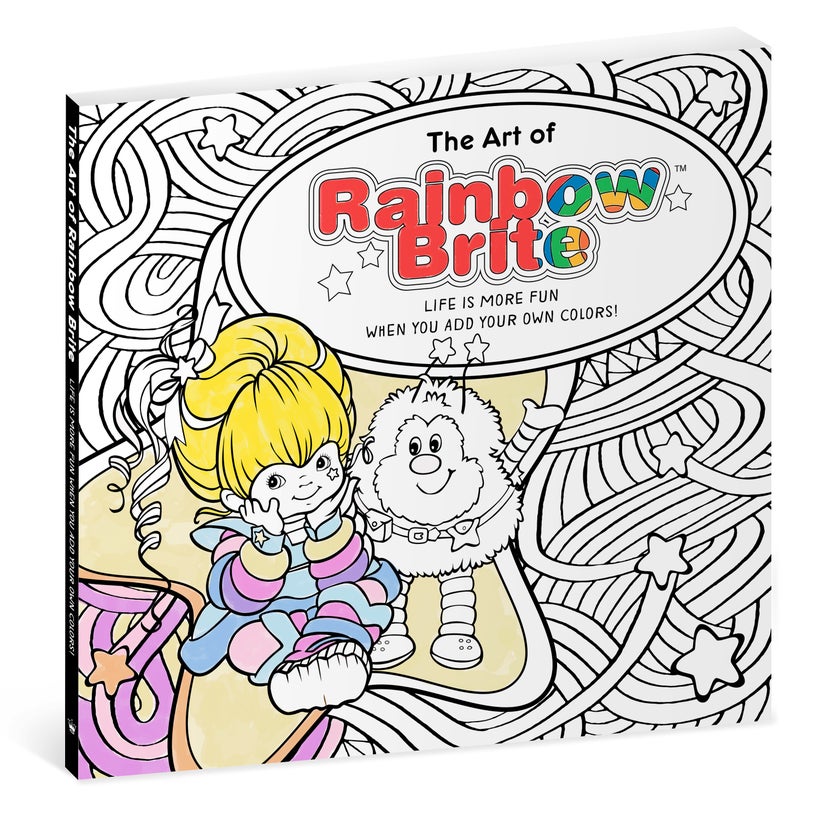 The color of Rainbow Brite's success is brighter than ever and as a fan I couldn't be happier. While others tried (and failed) at rebooting the series, it's clear they didn't have the love and respect that Hallmark does for Rainbow Brite and her friends. They have poured their heart and souls into the property and their love and devotion shows. As Hallmark has slated October as the official Rainbow Brite month, keep an eye out for many other new products guaranteed to brighten your day.
This post was published on the now-closed HuffPost Contributor platform. Contributors control their own work and posted freely to our site. If you need to flag this entry as abusive,
send us an email
.