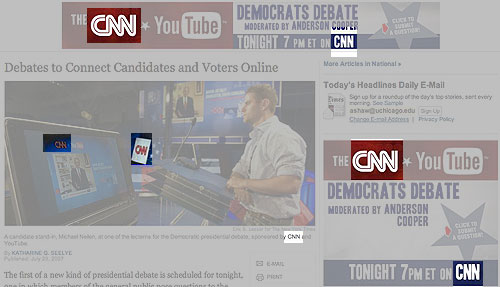 "This is the first time that online video gets a seat on the table to help elect a president, and we don't want to let it fall on its face." -- CNN Washington bureau chief David Bohrman
Assessing the framing, the early projected winner of the non-corporate, new media, on-line CNN/Google debate is...guess who.
For more of the visual, visit BAGnewsNotes.com.
(image: July 23, 2007. NYT.com)