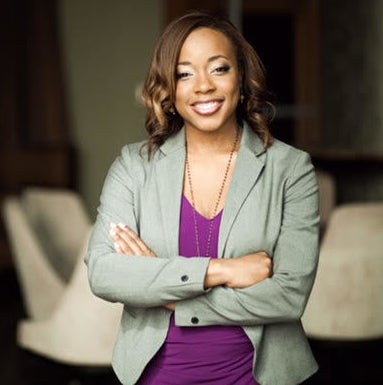 Women Business Enterprises (WBE) are one of the fastest growing segments in Georgia, and the state ranks #5 in US for greatest number of women-owned firms, Metro Atlanta ranks #5. GA ranks #2 in growth in number of women-owned firms and #7 in growth in economic clout of women-owned firms according to the WEB website.
As exciting and empowering these facts may be, there is one young woman who believes there is still much work that must be done to solidify the success of women owned enterprises. In the startup ecosystem Dr. Roshawnna Novellus became curious as to why it appeared that she was the only woman of color present at popular entrepreneur showcases or events related to angel investors.
Roshawnna once believed that this was acceptable as a former employee of Hewlett-Packard and being used to working in environments when she would be one of 3 women out of 800 people. This was to be expected because she is a woman of color that holds 3 engineering degrees and being from the west coast. However, her curiosity quickly escalated to concern as she wrestled with the research undertone that implies, if there is one woman seated at the table of entrepreneurship, that's enough.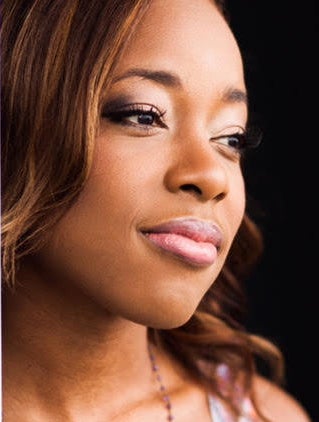 From raising over $600,000 in scholarships to pay for her college education, author of "Budgeting is More Liberation than Limitation", Cofounder of Bootstrap Capital, a company that is intentional about fulfilling the gap of lack of access to capital for diverse communities, to being the founder of EnrichHer Conference, a partnership with the City of Atlanta. EnrichHer is an opportunity of networking, workshops, pitch competition and entrepreneur showcase, that Roshawnna created to say loud and clear, ONE WOMAN IS NOT ENOUGH!
"Women have great ideas, we work hard and we need to be heard and better represented" says Dr. Novellus, and that philosophy is her fuel for the jet plane she's flying while still learning how to build it. Roshawnna believes, the EnrichHer Conference is a powerful solution and supportive space to provide the resources and financial guidance for women business owners to start and stay in business confidently. Roshawnna's mission and ambition has attracted business mogul Lisa Nicole Cloud as the Keynote Speaker for the 2017 event.
Roshawnna admits she gets push back from her critics about the originality and practicality of her mission and she diligently works so passionately, paying attention to the details, educating herself and staying connected to the community. Making sure no stone goes unturned to provide the support, resources and tools her clients deserve to be successful. Roshawnna says she works with clients that do not rely on excuses and understand there will be rejections before the bankable breakthrough.
Feeling deeply called to this mission, although single with no children, to be her best, she has an antidote that fuels her zeal to stay in control of her business, while she maintains a healthy, happy and harmonious lifestyle. Roshawnna lives by her secret super power of SBS. Spontaneity, Boundary Setting and Smiling.
Spontaneity – Saturday is her day to do what she desires to do for how long she wants to do it.
Boundary Setting- Roshawnna sets her top 5 goals of the following day by writing them the night before and from 8-10 pm you may not be able to catch her because she is having self and family time. Absolutely, she does NOT engage on Social Media on the weekends, while, yoga and meditation are a must.
Smiling- Keeping her west coast vibe by being all smiles. No matter what she's faced with, she smiles and her smile can provide warmth, hope and illumination in any environment she finds herself.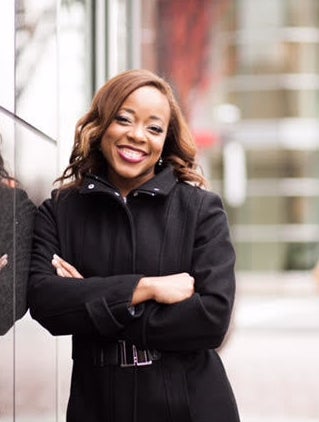 Young, beautiful and smart, building an enterprise that is helping women and primarily women of color believe in their passions and get their rightful seat at the table of true success in record numbers. Dr. Roshawnna Novellus wants women to succeed and she is available to help in a big way. Whether you're a woman in technology, real estate or as a creative in business especially when it alludes to getting the finances and mentoring necessary to be represented, Dr. Novellus wants you to think, EnrichHer.
Roshawnna knows that to build something that will last, she cannot do it on her own and welcomes support from individuals who have resources and strategies to further her mission at Bootstrap Capital or EnrichHer Conference and entrepreneur activities. Roshawnna with a smile, is excited to partner with serious individuals who also believe like her, ONE WOMAN IS NOT ENOUGH!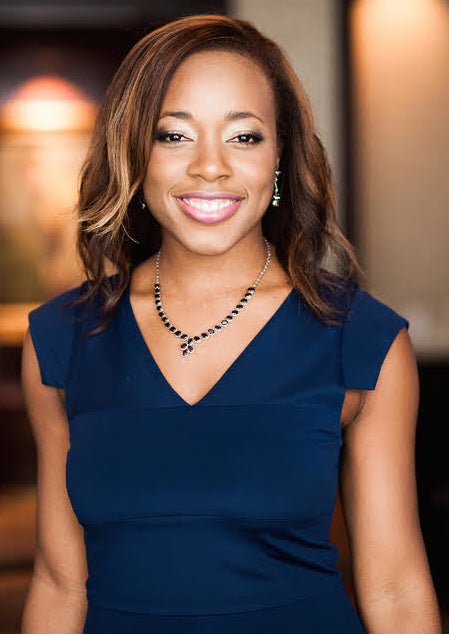 About Dr. Roshawnna Novellus
Serial Entrepreneur | Wealth Advocate | Scientist | West Coast Transplant
| Analytics Junkie | World Traveler
Roshawnna Novellus, aka "The Wealthy Yogi" is a finance expert, author, investor, and yoga enthusiast on a mission to help people achieve their goals through wealth building, entrepreneurship, and staying balanced while juggling it all. Roshawnna holds a Doctor of Science in systems engineering, with a minor in finance from George Washington University, a Master of Science in information technology emphasizing information systems engineering for Rensselaer Polytechnic Institute, a Bachelor of Arts in business management economics, and a Bachelor of Science in computer engineering from the University of California, achieving Summa Cum Laude in each. Her prior experience includes risk management consulting, engineering analytics, design,and program management at IBM T.J. Watson Research Center and Johns Hopkins Applied Phyisics Laboratory.
Connect with Ready Woman, Dr. Roshawnna Novellus on Social Media:
This post was published on the now-closed HuffPost Contributor platform. Contributors control their own work and posted freely to our site. If you need to flag this entry as abusive,
send us an email
.