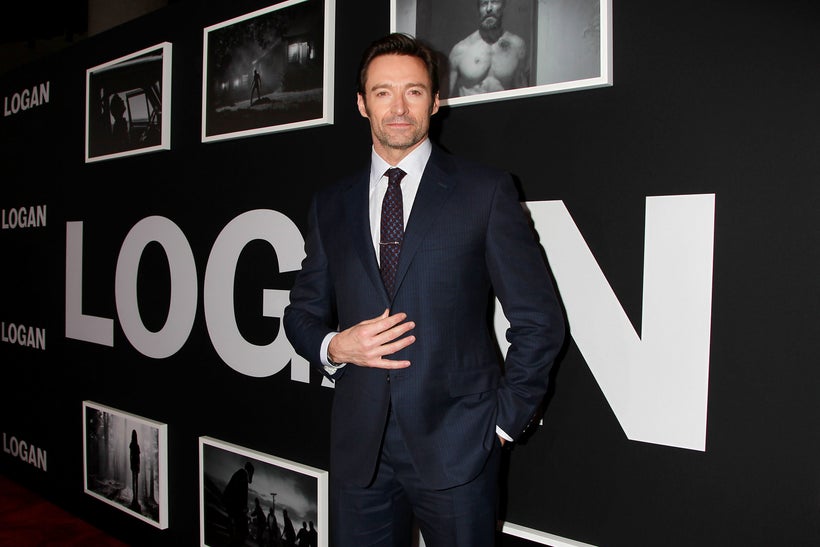 It doesn't take a superhero fan-boy to know that Logan will be clawing its way into theaters this weekend- and completely conquering the box office while it's at it, and there have already been swarms of reviews that reinforce that the film is not only incredible, but that it is also perhaps one of the greatest superhero movies of all time. The movie not only gives fans of the genre what they are truly looking for as it offers depth, intensity, and true grit, but it also poetically concludes a seventeen year era in cinema as the movie showcases the revered Hugh Jackman taking his final bow as the Wolverine.
In 2000, no one could have ever expected the impact that X-Men would have had on film. Sure, there had been superhero films in the past- and they were undoubtedly classic and successful. But, X-Men was different. X-Men wasn't just a superhero movie, and it never offered the simple formula of good versus evil. X-Men powerfully told the story of civil rights and the fight for equality through a deliciously fantastic metaphor with the most talented actors in the business- Academy Award winners and nominees that showcased the beautiful vulnerability of these anti-heroes and villains with a tremendous richness and never-ending nuanced layers. When asked about playing his fan-favorite and beloved character, the esteemed Jackman stated;
"It seems to me that the strength of X-Men and the strength of Wolverine is more his humanity than his superpower. In exploring this character for the last time, I wanted to get to the heart of who that human was, more than what his claws can do."
And after nine years, the gifted actor has shown that he is far from a one-trick pony, and that his performance truly never gets old. It's amazing to think how many superhero movies and television shows have been spawned since X-Men first exploded into theaters, and how far the genre has come as far as rich storylines, incredible directing, outstanding performances, and solid writing. Even the very highly praised 2008 film The Dark Knight, which earned Heath Ledger his Academy Award, very much re-told the story of an evil villain challenging a righteous hero, and while that film told its story with far more shades of grey and intensity, that would have never been done if X-Men had not come first.
And with civil rights and equality as pertinent a topic as ever, the original metaphor of the franchise still rings true to this day as the heart of the franchise is both topical and touching. These are very much disenfranchised voices that have felt like outcasts of society that now get a chance to be heard, and they are being put in the roles of people with power and ability- and they show the world for the true melting pot that it is, offering many different faces from all over, with many different beliefs. The X-Men films have also broken barriers by creating not just more roles for people of color and powerful women in film, but by giving them a platform to show they are strong and important- and that is not just a gift to cinema, but a gift to society. When asked about that message in the series, the wonderful, talented and diverse cast said this;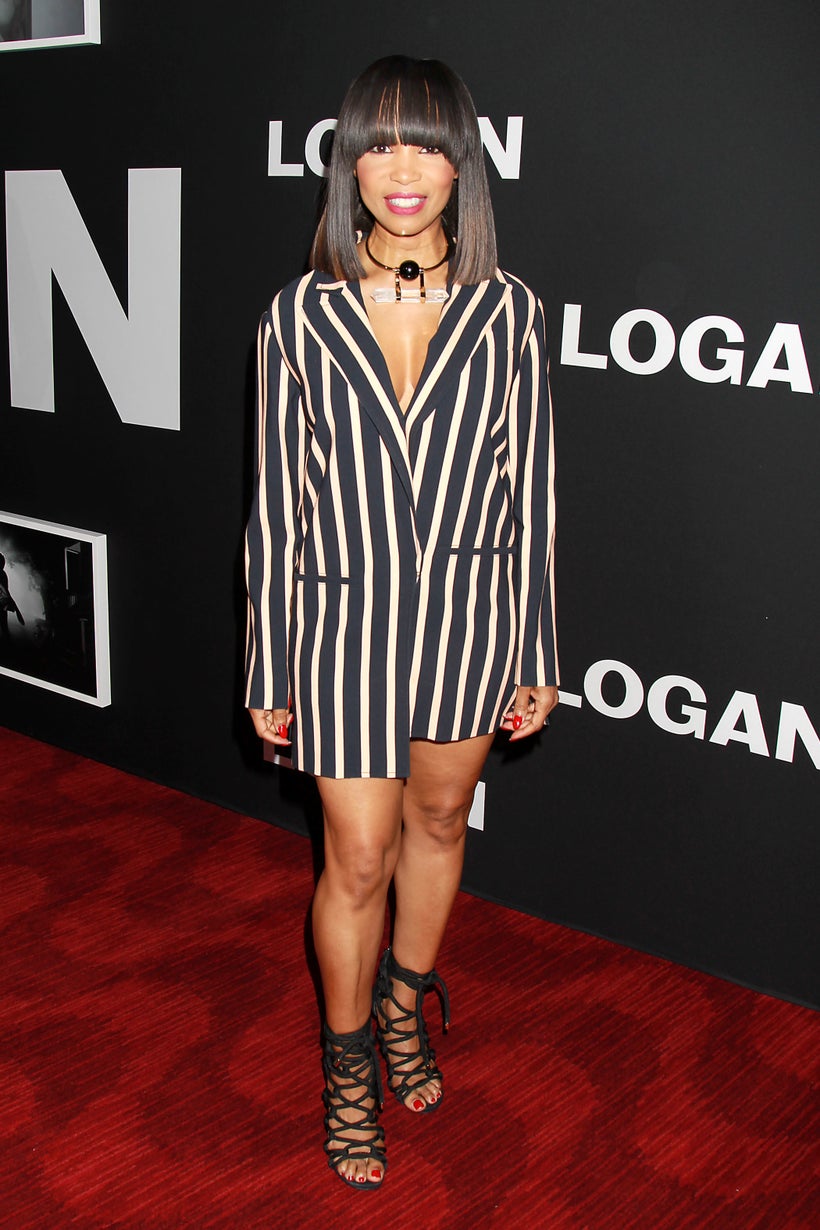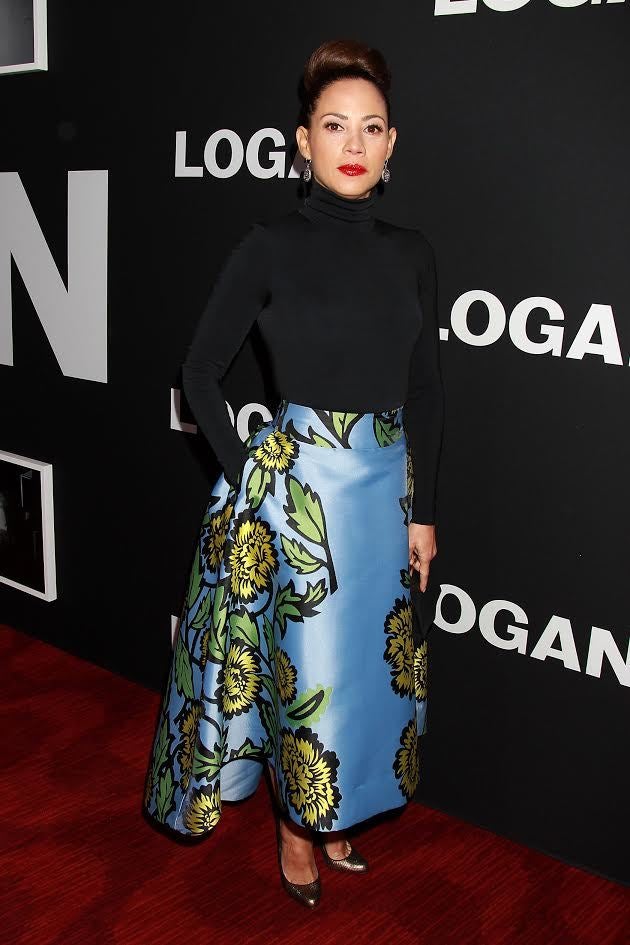 The X-Men franchise in general has been a wonderful metaphor for disenfranchised voices that don't often get heard- particularly in such powerful roles. Can you talk about that metaphor and what it means to be a part of such an important series?
Hugh Jackman: It has been my honor to be a part of The X-Men franchise and all that it has represented to audiences all over the world.
Patrick Stewart: The X-Men movies have always had a subject: disenfranchisement, prejudice, discrimination and persecution- remember that the first X-Men movie began at the gates of a Nazi concentration camp. Logan takes it further showing the victims, man made 'humans', fleeing to a border and the safety of another country. Interesting, given the obsession of the present US administration, that the 'humans' were made in Mexico by an International Corporation, presumably with Mexico's help and escape across the Mexican border into Texas. From there, still feeling profoundly unsafe, they set out to reach a safe camp, 'Eden' in Northern Nebraska. That place, however is still unsafe and the objective becomes to escape across another border into Canada, where, it would seem, there safety would be guaranteed. 
As the ideas for Logan were being put together three years ago, could this be a classic instance of life catching up with art.
Elise Neal: I think this is an amazing franchise and ultimately it teaches that it's okay to be yourself. It's okay to be whatever and whoever that you are and have people accept you for you- and that's the best message possible.
Elizabeth Rodriguez: Isn't that incredible? I love how this franchise gives a voice to anyone and everyone, no matter who you are in the world. I think the message is so universal, and it's really such an honor to be telling it through this medium.
Quincy Fouse: The fact that these films go as deep as they do is such a beautiful thing, and James Mangold really does such a terrific job directing them. I think the entire series really has such strong symbolism to history with Magneto representing the more militant side of the Civil Rights movement, and Professor X representing Martin Luther King Jr., and it's just so smart, and I just feel so privileged to be a part of it.
James Moses Black: I think the parable here is outcasts, and even though there's a difference between them- people think of them as not being part of society. And the other thing that happens in this film is that you see a protection around everyone come to fruition. No matter who you are, no matter what you do, there's a protection that we have about people- and that's one of the beautiful things that shines true in this movie.
And even though Jackman is saying goodbye to Logan, we know that the message of X-Men will keep on shining. And luckily, there will be plenty more movies and television shows of the franchise to help reinforce it.
Logan is now in theaters everywhere.
This post was published on the now-closed HuffPost Contributor platform. Contributors control their own work and posted freely to our site. If you need to flag this entry as abusive,
send us an email
.