Nathan Carman, 22, told reporters in Boston on Tuesday that he hadn't seen or heard his mom in the minutes before their 32-foot aluminum boat sank off the coast of New York on Sept. 18. A week later, a passing freighter discovered him floating alone in a four-person lifeboat near Martha's Vineyard.
"I know I wasn't responsible for the boat sinking," Carman told ABC News. "I know that I wasn't responsible for anything that resulted from the boat sinking. I know I wasn't responsible for my mom's death."
He said his 54-year-old mother, Linda Carman, was in their boat's cockpit and he was at the front when the vessel began taking on water. He didn't activate a distress signal, he said, because everything happened so quickly.
"I didn't know that we were sinking," he told ABC. "I knew that we had a problem but I didn't know that we were sinking until we sank."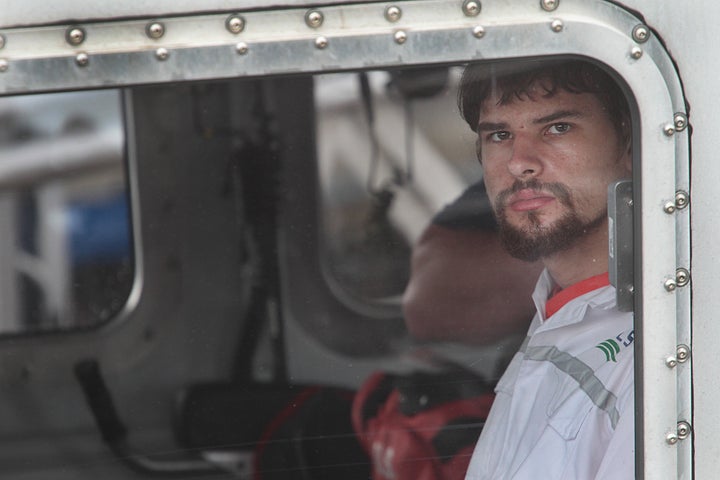 Authorities retrieved three items, Windham County Sheriff Keith D. Clark told The Huffington Post on Thursday: a modem, a GPS SIM card and a letter written by Carman. The sheriff declined to say what the letter was about.
The warrant lists Carman as under suspicion for reckless endangerment resulting in a death, news station WMUR reports. It asserts that the boat was in need of repair and that Carman could have made it unsafe ahead of his trip with his mother. Carman told ABC that he had done repairs on it but believed it to be safe.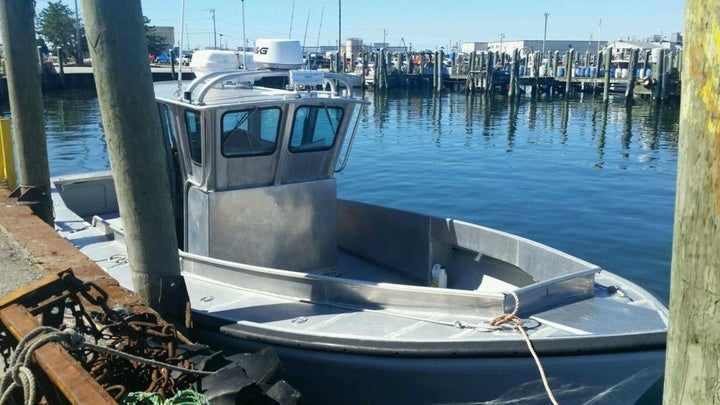 Police believed Carman was the last person to see his grandfather alive. John Chakalos, 87, was found dead in his Windsor, Connecticut, home on Dec. 21, 2013.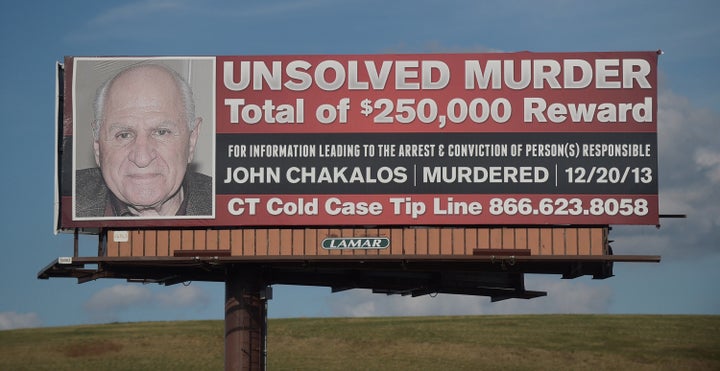 Police reportedly said Carman couldn't be accounted for between 3 a.m. and 4 a.m. that day. His accounts of his activities around that time included "several inconsistencies," and allegedly he discarded his computer's hard drive and the GPS unit that he had used on the morning his grandfather's body was found. 
At the time, police requested a warrant for Carman's arrest but it was returned unsigned by a prosecutor who requested more information. Windsor police did not immediately respond to a request about the warrant. 
Chakalos' home was worth about $40 million, according to the Courant. His four daughters, including Linda Carman, were beneficiaries of about $21 million. Chakalos' wife had died from cancer weeks before he died.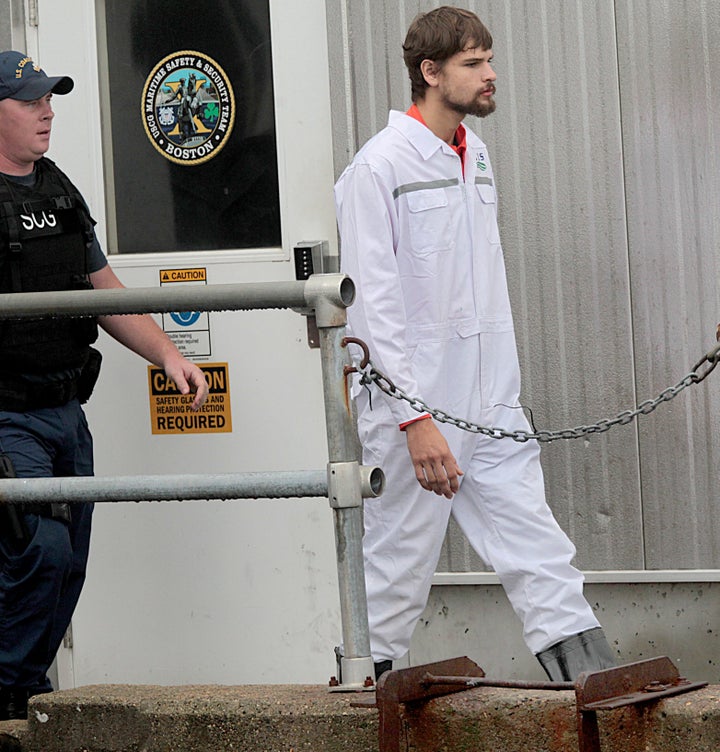 Carman on Tuesday again denied any involvement in his grandfather's death.
"He loved me very dearly," he told the Courant. "I was like a son to him; he was like a father to me."
"He was not involved with his grandfather, with his mother. It's pure accident. He could never do anything like that," he told WFSB-TV.
BEFORE YOU GO