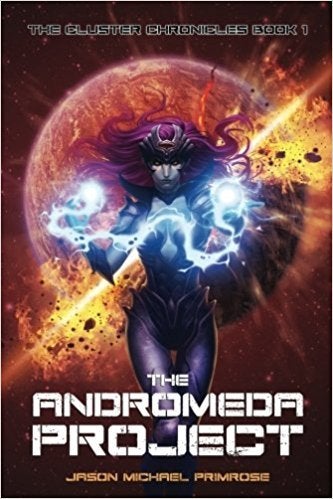 "For those who love sci-fi, fantasy, paranormal twists, epic adventures, and adrenaline spiked tales; this is one book you won't be able to put down! A book filled with tales of adventure to chill your bones and have you craving for more."
In "The Andromeda Project", author Jason Primrose takes you on an extraordinary journey which begins in 2026.  North Korea had attacked the nation's capital, filling the world with fear and causing the government no choice but to leave, putting the military in full control.
This intriguing sci-fi thriller begins with the main character Allister Adams as his traumatic childhood journey in life seems to have made a turn for the better, but in actuality, an unforeseeable adventure has just begun as he is offered an opportunity that could change his life as it opens doors to situations that will impact his present life.   
Twenty-year-old Allister Adams the main character always knew that there was something different about himself, but never did he expect that he carried supernatural powers that would be recognized by a recruiter from the Andromeda Project, who recruits him and others training them for the adventure of their life.  
They go on a quest to locate the three Gems of Evale, and stop their ferocious enemies C20 from their attacks on them.  This incredible book is a boisterous thrill ride, pitting unstoppable power against unstoppable evil. With a pulse-pounding beat that weaves paranormal, adventure and sci-fi with a deeply human touch, this story is sure to please all fantasy, thriller, and sci-fi fans alike.
Filled with tales of chilling thrills, mysticism, fantasy, epic adventure and mouth dropping tales of terror, you might want to put "The Andromeda Project" on your vacation reading list.
I found this book to be very intriguing. Packed with thrills, thrills and more exciting thrills that cause you to pop to the edge of your chair, drop your jaw, bulge your eyes and clench your fists waiting for the next element of surprise, I especially enjoyed how "The Andromeda Project" gives you the ability to enjoy several types of genres all in one book. 
Jason Primrose provides the reader with epic adventure, fantasy and a taste of the possible alien world that watches over us from galaxies away. This alone intrigued my interest and makes the mind wonder about the concept of aliens and how easy it could be for an alien much like Neight Castor to travel to earth to fulfill its purpose and assigned mission. 
Jason Primrose gives the reader a lot to take in and Primrose does this with his excellent writing skills, as he gracefully entertains the reader with several genres all wrapped up in one book. You are definitely getting your money's worth in this book.  
The ending of the book will leave you speechless as this well-paced sci-fi thriller with supernatural touches gives you the surprise of your life as the author provides an amazing, unexpected ending that will bring chills up and down your spine.  Get ready for a whirlwind of emotion as Primrose will bring you closer to a surprising resolution that you wouldn't anticipate.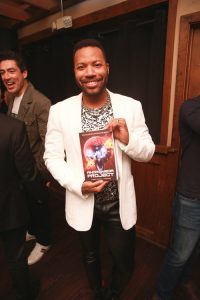 Jason Primrose was born on May 6th, 1984 in Alexandria Virginia. He has been reading books and telling stories for as long as he can remember. His first book, Dragon Wars, was a seventeen-page picture book complete with heroic figures and word bubbles. This passion for sharing adventures went a further step forward when a science journal, Beyond the Science kit, published a short story he wrote. As a teenager, books by C.S. Lewis, Madeline L'Engle and other sci-fi and fantasy authors fueled a desire to escape from life and create alternate worlds and characters. The Andromeda Project is his debut feature length novel and the first in The Cluster Chronicles Series, a story about perspective and purpose. Jason wants to instill courage in young writers and reinforce the belief that understanding will be humanity's salvation.
This post was published on the now-closed HuffPost Contributor platform. Contributors control their own work and posted freely to our site. If you need to flag this entry as abusive,
send us an email
.