A retired police dog who was likely destined for euthanasia has been spared after animal lovers condemned the police department's decision to send him to a municipal shelter.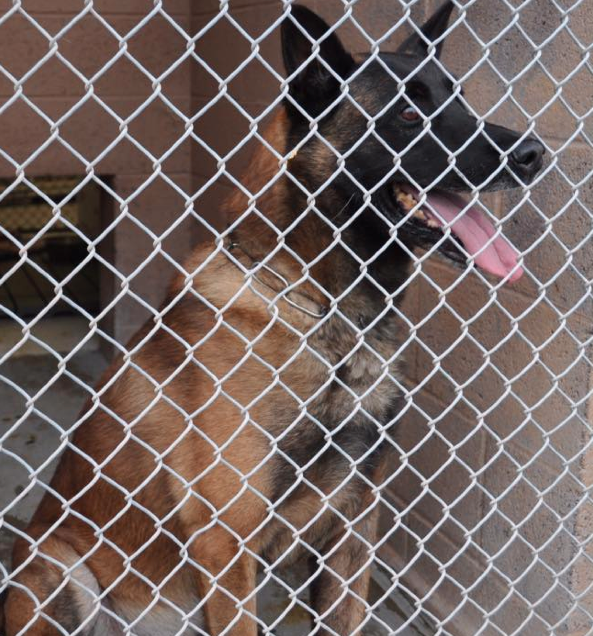 The 9-year-old Belgian Malinois, Rex, had served with the Albuquerque Police Department since 2013, and spent several years in the military before that, the Albuquerque Journal reports. Rex was present during the shooting of homeless man James Boyd that led to criminal charges for two APD officers, and appears in video of the incident.
When Rex's handler, Scott Weimersckirch, retired, the APD said Rex was too old and too bonded to Weimersckirch to be transferred to another handler. But the officer couldn't adopt Rex due to concerns that the dog would be a threat to his young child, APD spokeswoman Celina Espinoza told local news station KRQE.
A city shelter took Rex in, but the APD said Monday it was likely the dog would be euthanized, since his military and police background would make finding a suitable home difficult.
The news of Rex's fate was met with heavy public backlash. Nearly 800 people joined the Facebook group "Operation Save K-9 Rex", and welfare group Animal Protection of New Mexico pointed out that state law requires police departments to either offer up retiring service dogs to a rescue group or sell them to a competent owner.
"Rex deserves a dignified, peaceful retirement -- not to be euthanized at the end of his service -- and New Mexico state law guarantees him a chance for exactly that," the APNM's Laura Bonar said, according to the Associated Press.
Offers of help poured in from sanctuaries and rescue groups, and Albuquerque Mayor Richard J. Barry tweeted on Tuesday that officials believe they've found a "forever home" for Rex.
The mayor told KRQE that Rex would not be adopted by a family, but will live at an animal sanctuary, though officials have not yet divulged where Rex's new home will be.
PHOTO GALLERY
Police Dogs In Action