Thoughts of the right way to hire an SEO Company that works for your business promotion globally within the right SEO experts.
I'm going to share on, Huffingtonpost, about the core points of way to hire an reliable & right SEO company for your business promotion. There are millions of SEO companies on the web you can find easily which are providing SEO services globally. But how you can identify which company are exactly expert on every fields!!! How to figure out them?
SEO is a critical component that defines the success of your website. If you are hungry for some real results, you know you can't do it on your own. You should hire someone who makes his living off it. Hiring an expert means the difference between life and death for an online presence. Following, I am share you a guide on how to choose the right SEO company.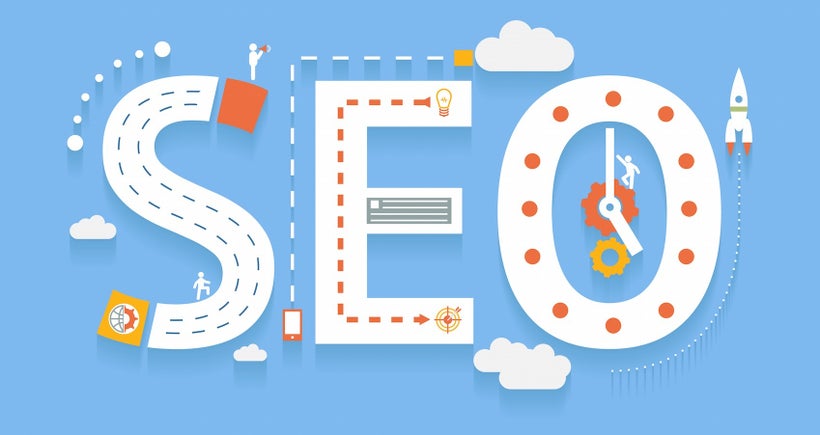 Company Backend & Frontend
Know this; no company will ever admit their faults. It's up to you to find the truth for yourself. There are countless SEO companies all around boasting the same claims; they are the number one, and they get you what you want. It's not the truth every time, but you get to be the decider. So play it smart. Wandering in the dark can be the worst thing ever. But for me, selecting someone based on their skill set and experience can be cliché. I mean if you are paying for SEO and looking for promotion these guys know how to do it. Heck, if they even can't do it for themselves then what can they do for you?
So, I was looking for someone who knew what it takes to stand out from the crowd. That's the point, right? Otherwise, why would you waste your money? Therefore, I was very forward with my requirements; thesewere strategized their motives, being straight forward, knows how to promote, and don't over sugar coat anything. With these criteria, I had the audacity to go around and search for someone who can provide me this.
There are millions of SEO agency offered free SEO consult through emails and some other ways. The truth; a SEO expert won't share his/her time without profits, you have to be get them by their consult fees. Thought about a word; "Free", what does mean free!!! Free mean something wrong!!!
While the company entertained my needs, it was all well, but soon I came across a nugget of wisdom from Damon Richards who says "Your Customer Doesn't care how much you know until they know how much you care."It moved me, and I wanted a more personal approach to my business. Not saying the previous company was not good enough, its competence was unquestionable.
Let's get interview from top rated SEO Companies Specialist before hire
Thought from some SEO experts
In light of what we said above, following we are mentioning what the leading SEO experts have to say. This will help you fathom the fact a lot better.
Here are the thoughts of other leading figures:
"Best way to sell something is not to sell anything, earn awareness, rest, and trust of people who may buy." - Rand Fishkin, Founder of the MOZ.
A LA SEO specialist Mr. Sean Wol share with me the core of SEO points, who is currently working on the Welpi.
"SEO is actually a very complicated phenomenon, so the world's major search engine Google's undisclosed algorithms are observed that it is increasingly taking 'human' parameters into account and thus pleasing and ranking websites to the highest level as these sites have been more valued by users in organic ways."
"SEO is a journey; you cannot success in case you are not living SEO on a daily base, and the right choice if you are not familiar with SEO" - Satapan Tangsomboon, CEO of Smoothgraph.
Request Some Company Reports
It's always wise to do a check on the company you are about to invest in. It helps you to make sure that you don't handover your money to the wrong company. When it comes to a bit search, getting corporate reports of a company seems a fair idea.
This report offers you the best insight and gives you every bit of information you need to make your mind. It's generally easy to obtain such information about big name companies but depends on the source. Also, don't expect that such information comes for free, you have to pay something. To help you make sure you get the right information, you should try getting a corporate report; you can ask for it in a few different ways.
First, check whether the company is registered or not! Considering you are doing it online, see it's about me page. There is a lot to learn here. If you are lucky enough, you can hit the jackpot, but if not, you will have to continue for your search.
You can check with different authority websites and ask for corporate reports of an SEO company. You can also get in contact with some regulators; they can offer such information. But, for once again don't think you are going to get this service for free.
Request for quotation, better known as RQF is the standard business procedure which includes suppliers to take part in thebidding process. But the whole scenario is different when it comes to online work, especially SEO companies. These companies don't need the client to bid on anything. Instead, these companies prefer clients asking them for the rates.
The whole thing proves very effective when it comes to deducing whether you approach the right company for a given job or not. A trustable online company offering SEO and marketing services comes clear.
There are no transparent charges. Everything needs to be mentioned clearly. The company has to mention all of its packages clearly. The description needs to cover every important detail. These details are what is including in the package and exactly what will there for you. in short, everything should be crystal clear and straightforward. Nothing should be hiddenand no surprises for you!
If you care to search more than one company, you will see how different companies present their offers to customers. They have three or more packages with adifferent price range for each one. These packages are designed according to the needs of different types of clients.
Guarantees are a part of service strategy. These can be stated and are very complex. Guarantees communicate the commitment of company for the service or product they offer. These are communicated in many different ways.
Whenever you look for an SEO company, you need to see whether it protects against any breakdown it promised to protect against. This often includes forward fee free call out and unlimited repairs. It can also be a replacement of product which can't be fixed. It can even spread the cost of your shopping details. What these won't cover is loss or damage to the product that happened because of you.
When it comes to online SEO, SEO Company guarantees only deliverance and quality of service or product. The guarantee assures you will get your results within the said period. If the company fails to provide you this, it will refund your money or offer something more for free of cost.
The fair conclusion of all this can be, SEO is an important element that defines your online success. So, in no remorse whatsoever you can avoid it. The only thing you can do when choosing an SEO provider is being careful. This isexactly what we are telling you here. Be careful when you trust a company to handle your marketing needs. Dig deep before you trust them with your website. In the end, we will just say, Good Luck!
This post was published on the now-closed HuffPost Contributor platform. Contributors control their own work and posted freely to our site. If you need to flag this entry as abusive,
send us an email
.