'Happy Sheets'- no I'm not talking about the lottery tickets with your name on it. I'm talking about the sheets that are supposedly used to get feedback for learning and development programs from participants, mostly in corporate scenarios. 
Happy Sheets is kind of the pop culture word for the typical Kirkpatricks' Evaluation Methodology that was developed way before Justin Timberlake was born. 
Why is that a reference point?
Well, more than half the workforce is after all Timberlake's age; we rather use it as a parameter to visualize the generation gap.
Timberlake apart, these happy sheets have been used for so long and still are widely used in the most modern companies globally.
What's awful is that while innovation in management practices has flourished, this particular area of work has been left behind. 
One reason could be the lack of criticisms that have been loud and clear but have not reached the advocates of happy sheets.
There are many logical reasons why happy sheets are not the best way to evaluate transfer of knowledge and education. But imagine this-
after 8 hours of a training session, a trainer hands yover a happy sheet, grinning ear-to-ear, bright eyes and all sunshine and rainbows and says "hey, please fill out a happy sheet for me".
Would be ever be able to write anything UN-happy about or on that sheet? 
I certainly won't. It just makes me feel guilty... like cameras (long story, don't ask.)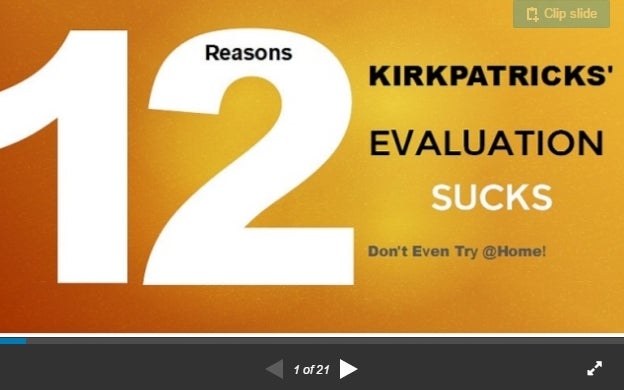 This post was published on the now-closed HuffPost Contributor platform. Contributors control their own work and posted freely to our site. If you need to flag this entry as abusive,
send us an email
.