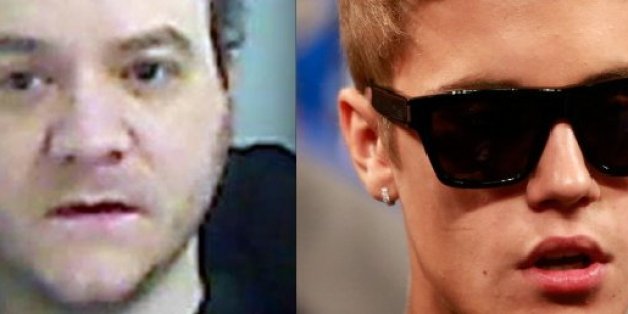 A man in Middlesbrough, England, pleaded guilty this week to posing as Justin Bieber online in order to get hundreds of underage children around the world to strip for him.
Robert Hunter, 35, was caught when a girl from Tasmania realized what he was up to and alerted authorities, the BBC reported. Law enforcement authorities then found 800 videos and images of children -- some as young as 9 -- on Hunter's computer.
"Over the course of 2010, 2011 and 2012, Hunter, using a number of online aliases, had pretended to a number of very young girls that he was a teenager," prosecuting attorney Richard Bennett said, according to The Guardian.
Bennett went on to say that "he was able to disguise his true age and identity by the clever use of images of young boys" and noted that he "was also able to persuade some that he was the music artist Justin Bieber."
Hunter blackmailed some of the children, saying he would make videos of them stripping and/or performing sex acts public if they didn't give him more.
The Middleborough man pleaded guilty to 15 charges of causing or inciting a child to engage in sexual activity and 14 of making indecent photos of children.
Gawker commenter doreen points out that The Onion somewhat predicted this in 2010, when the satire site produced a video titled "Justin Bieber Found To Be Cleverly Disguised 51-Year-Old Pedophile."
BEFORE YOU GO
PHOTO GALLERY
Missing People