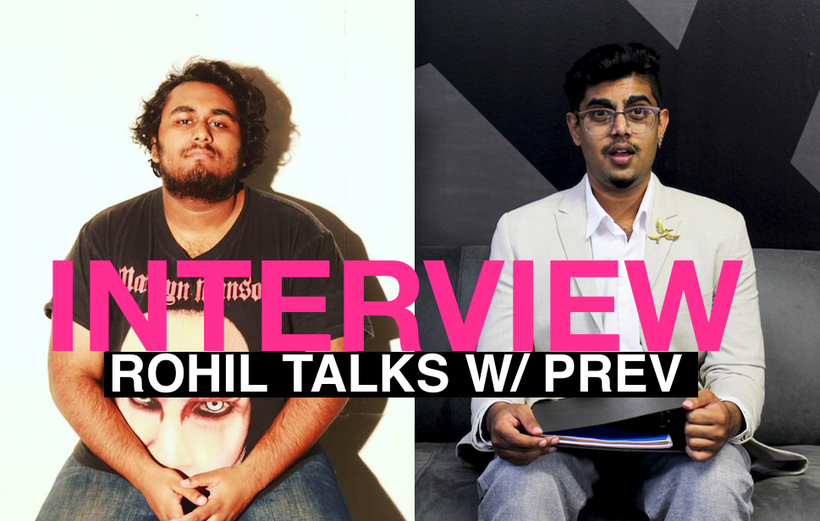 South Africa is home to an emerging and vibrant comedy scene. It is raw and resilient... and requires a special kind of voice - if you want to break through the surface of new faces. Prev Reddy might that special kind of voice.
Shattering the glass ceiling and breaking stereotypes, the recent AFDA grad has been at the helm of several productions, including his first one-man show, "WAIT, YOU'RE INDIAN?" snippets below.
I met Prev through one of my first projects, How To Make It In South Africa. He was the executive producer. It was an immensely fun project, mainly because we were just a group of friends giving it our best shot at creating a comedy series.
Through all of it, Prev kept a cool head and maintained a strong wit. We got in touch for a quick chat about his upcoming show.
How'd you get your start in comedy? Who influenced you? Which peers got you focusing on this path?
So, I didn't actually start in comedy. I got onto stage in a 2010 production of Hairspray in Durban, South Africa. There I met friends such as Blessing Xaba (Spud) and Shekhinah Donnell (Singer) who have influenced me in my career till this day.
I started YouTubing in 2011, it was there I realized I had a passion for making people laugh. After 4 years of YouTubing, I decided to take all that comedy content I do on the channel and try out stand up. So, instead of doing the normal thing which is open mics... I ended up doing my own one-hour special in Durban. That show sold out and I went on to perform it in the surrounding areas of KZN. It was that show, that made me realize - comedy is definitely something I can see myself making a career out of.
You recently moved to Jozi - what made you choose to head back to Durban to perform your new special.
But on a serious note, Durban is my hometown, I love the crowd and the vibe.The team and I decided it would be a good place to start, as we're planning on taking it across the country during this year.
What is this show about? How does it differ from your first special?
The first special was very much me 'trying stand up out', seeing what works and what doesn't. The concept for the first show was about me growing up in Indian family, being the only one studying the arts and what that was like.
I also tackled things like how other races interact with Indian people in South Africa and their misconceptions about Indian people. This show is pretty much the 'Grown Up' show, in the sense that I've grown up since the last show, and I've moved to Jozi. I've been learning a lot.
So, the show's concept is basically centered around how hard it is to get a job as a newly graduate in SA, working in Johannesburg and the monster that it is. And of course, living in South Africa, it's impossible not to throw in some punch lines about the current state of the country... with things like the Zuma March and Helen Zille's wild tweets. So, there's definitely some of that in there.
What was the process of planning this show and collecting the material for it?
The process of doing a comedy special is really interesting to me. On one hand, there's the whole logistical aspect of it. The theatre, the sponsors etc. I'm lucky enough to have an awesome team doing that for me because that alone is a ton of work.
The creative process is really fun for me. Most, if not all of my material is based on real life situations, so I have a little notebook that I keep and whenever something happens or if I think of a funny joke (which usually happens in the car, driving) I write them down. And then closer to the show, about a month before. I go through the book and type up a 'script' and then edit, structure and eventually form the show.
Do you ever feel pressure from the Indian community to tell a very specific narrative on stage - or do you feel a heightened need to be yourself?
This is literally my favourite question because yes and no. As an Indian millennial, I definitely feel some sort of pressure to show people that not all Durban Indians are the same, yes there is definitely an accent we have... No, it's not the joke.
Not all of us are doctors or lawyers, some of us are f*** ups too . It's normal. But on that same token I also feel the pressure to not be fake, not be someone who isn't Indian, if that make sense?
I don't want to shy away from the Indian jokes because that is very much a part of who I am. And then, yes, there's the other aspect of also getting me across, who I am, my personality etc.
What are some set backs you've had?
In life? I went to McDonalds this morning to have an egg McMuffin and they were out. So, that set back me having a damn good day today.
Apart from that, race is very much a thing in our country and as cliché as it is to the South African narrative, it impacts a lot of people of colour in the entertainment industry.
As an Indian comedian, people expect curry jokes, so more often than not, it's hard to get line-up gigs with a broad audience. At the same time, when there are chats for me to do a gig, people are hesitant. I'm new to the scene, so they think it's going to be Indian jokes, in an Indian accent.
Got any advice for other comedians who are starting their journey?
Start!!! That is the first challenge. Convincing yourself to get on that stage is the hardest part. The fear of nobody laughing at your jokes is every comedian's nightmare, you're not alone. Once you get over that little hurdle and start performing more, it becomes easier.
Also, no knock knock jokes.
Where will the special be released and when? Also, where can people get tickets?
This one is definitely bigger than the last. It's being filmed with a whole multicam set-up and DVD's will be on sale once the tour is done (as far as I know.)
The show is on the 15th of July at the Seabrooke's Theatre in Durban (Dates for other cities in South Africa will be announced later in the year.) Tickets can be bought online via Webtickets.
What sets you apart from other comedians in the space?
Youth is definitely on my side. Most of my audience have been teens and young adults (I think they definitely relate more to my stuff.)
Therefore, being young, my take on politics and other situations are from a young person's perspective.
What have you identified as some preconceptions people have brought to your shows?
I heard a few things before my first show kicked off, firstly people expected me to make pop-culture jokes and chat about pop-culture (this, I assume, was because of a Podcast I had.)
People also expected a lot of Zuma jokes and a Zuma impersonation... for what reason, I have no idea because I can't do the 'Jay-Z'. However, I definitely have thrown some of that in there this time around.
I know for a fact my parents came to the show with the preconceived idea of me embarrassing them.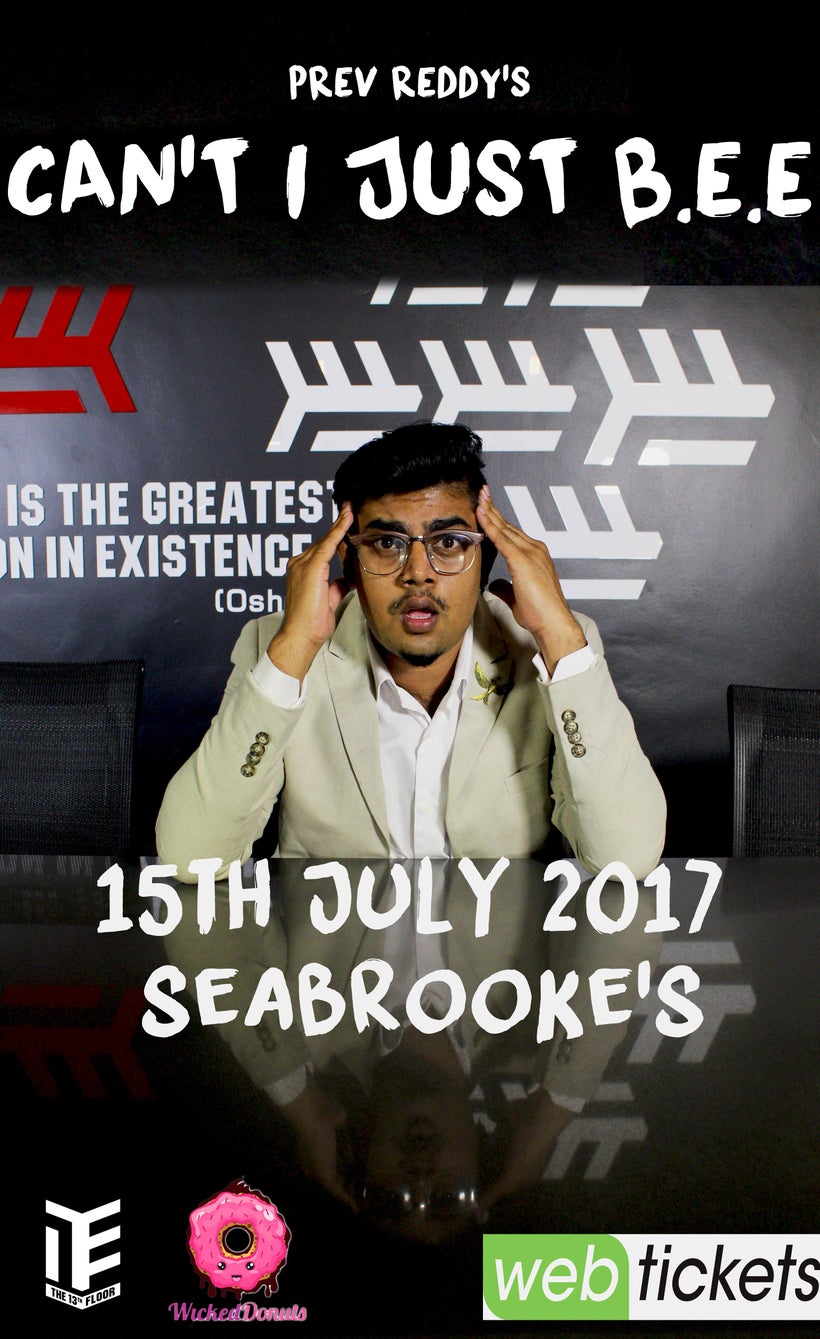 If you're a young person doing something cool and would like an interview on this platform - get in touch @TheRealRohilA on twitter and @rohilaniruth on Instagram. I'd love to write you up.
Discover your new favorite artists...
Join me on my crazy adventures...
Help promote diversity in the entertainment industry...
This post was published on the now-closed HuffPost Contributor platform. Contributors control their own work and posted freely to our site. If you need to flag this entry as abusive,
send us an email
.