Netflix has clearly anticipated your panic-inducing moment of trying to find something to watch on Valentine's Day night with a partner. The stakes are high to not ruin the mood and the night. And critics tend to spend little time reviewing romantic movies, so you probably don't have a great idea of what's new and available to stream right now.
With that in mind, Netflix has added multiple solid romantic comedies so far this year. Below is a list of the most promising of those shows and movies you can stream right now, along with what to expect with each one. 
Now you've got more than just that dusty copy of "You've Got Mail" on DVD to watch this holiday.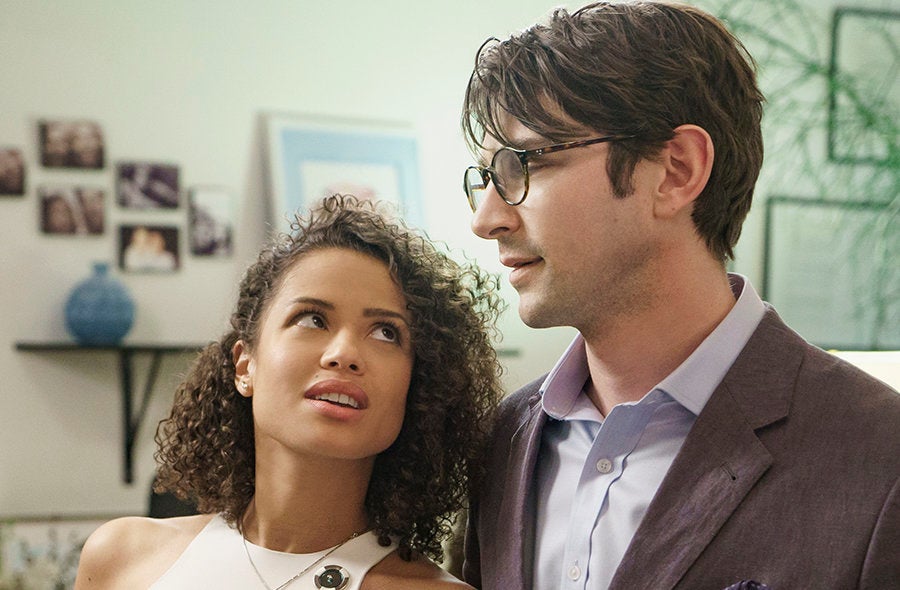 This is part of Streamline, HuffPost's weekly recommendation service for streaming shows and movies. Every Saturday, Streamline ranks the best shows to watch online, including a specific focus on Netflix.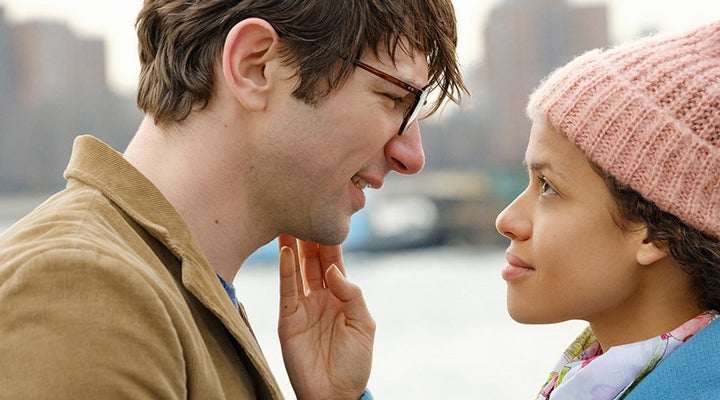 Linda Kallerus/Netflix
Movie Release: Feb. 16, 2018

Premise: Two childhood friends, Abbie and Sam, are engaged and very in love. But then Abbie gets an unexpected diagnosis. It's unclear how long she will live.

And so Abbie begins a search to find Sam a replacement. Is she successful? The title certainly suggests otherwise.

Runtime: ~1 hour 36 minutes

Worthwhile? If you're looking for a pretty solid emotional roller-coaster, this is a good option.

The characters are strong for this genre.

Also Kate McKinnon, Christopher Walken, Jacki Weaver and Steve Coogan are all in this.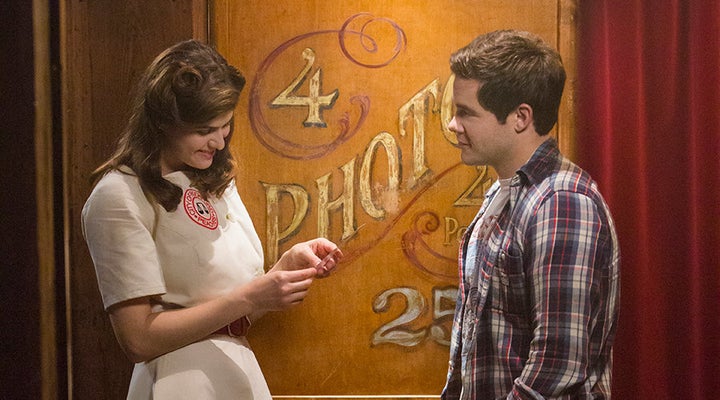 Skip Bolen
Movie Release: Feb. 9, 2018

Premise: A guy, Noah, decides he's found the girl of his dreams, Avery, but she doesn't feel the same way and they remain friends. Then he gains the power to go back in time to the first night they met. This allows him to try to change their fate.

This is the most comedic of the movie choices on the list.

Runtime: ~1 hour 37 minutes

Worthwhile? The critic reviews have been mixed. The movie is definitely stronger than most of the recent movies that debut in the genre.

The movie knows the premise is problematic and is in many ways actually a commentary on its advertised plot. It gets better as the story progresses.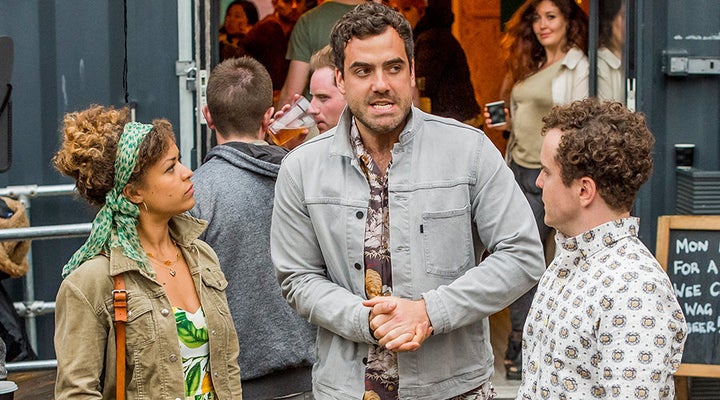 Alan Peebles/Netflix
Season 3 Release: Jan. 1, 2018

Premise: The main engine behind the plot of this show is that a man, Dylan, finds out he has an STD and then alerts the different women he has slept with.

In this third season (the first that Netflix took over), the show is more about Dylan and a best friend character, Evie, finding out they love each other amid hanging out in a fun group of friends.

Runtime: 8 episodes of ~27 minutes

Worthwhile? If you're just looking for something quick to watch on Valentine's Day, there are probably too many episodes here. But you can pretty much watch the quick episodes as standalone stories if you want to.

The writing here is strong and the characters are a joy to watch.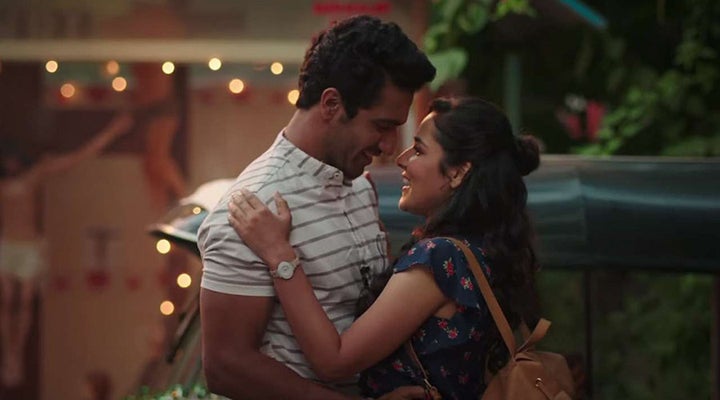 Netflix
Movie Release: Feb. 14, 2018

Premise: A woman, Karina, and man, Sanjay, get married so they can buy a flat together.

At first, this is just a pairing for financial reasons. But do they end up finding love while trying to move up in the world?

Runtime: ~2 hours 2 minutes

Worthwhile? This is definitely a bit long, but it's an enjoyable romantic story.

Most critics seem to be in agreement that this isn't a great movie, but it's strong enough for a Valentine's Day watch.
The End of the F***ing World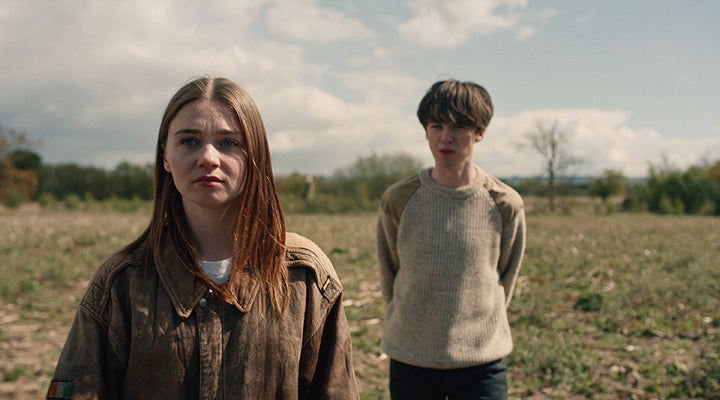 Netflix
Season 1 Release: Jan. 5, 2018

Premise: Two teens, Alyssa and James, decide to be rebels and run away from their hometown.

Both are mentally troubled in their own ways and slowly learn what it means to start caring for another human, as well as being cared for.

Runtime: 8 episodes of ~21 minutes

Worthwhile? Although this is a show, it's basically one long movie chopped up into easy to binge segments.

The show has earned the most widespread acclaim of 2018 so far. That doesn't necessarily mean it's the best thing you'll have seen in awhile, but just about everybody seems to find something to love about it nonetheless.