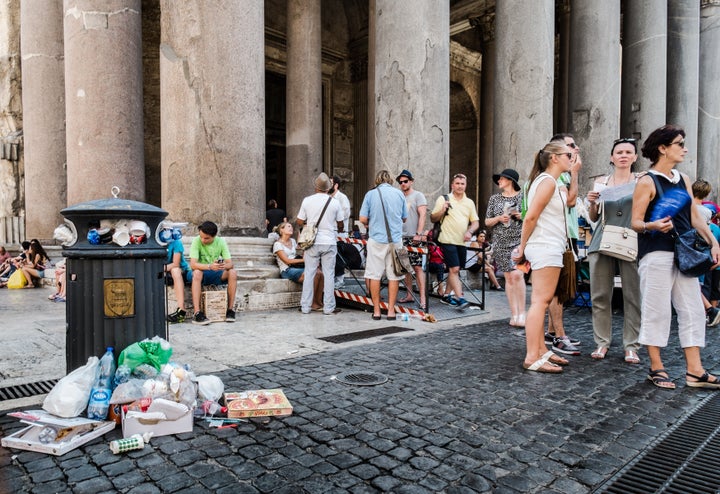 A popular actor's tweet appears to have inspired the residents of one of the most beautiful cities in the world to take the matter of their hometown's excessive piles of trash into their own hands -- literally.
Fed up with the situation, actor Alessandro Gassmann encouraged residents to "arm ourselves with broom, wallet and a trash bag and each one of us should clean up each their own little corner of the city" in a tweet capped off by the hashtag #Romasonoio, which means "I am Rome," The Atlantic's CityLab reports.
In response, many locals appear to be following Gassmann's directive, posting photos of their cleanup efforts to social media. Many of the volunteers are associated with the organization Retake Roma, which has been working since 2009 to keep the Eternal City beautiful.
But not everyone is on board with the campaign. One writer said the campaign would serve only to "take the heat off those in power" who are actually responsible for the condition the city is in, according to CityLab. Others have argued that they already pay taxes to ensure that garbage is picked up, so it's not their responsibility to pitch in, Wanted In Rome magazine noted.
Nevertheless, it's hard to argue against residents in Italy's capital pitching in to help clean up the place they call home.
PHOTO GALLERY
Italy's Hidden Treasures