On Tuesday morning, her house in Gadsden, Alabama, caught fire, AL.com reports. While no one was hurt ― Johnson, her husband and her grandchild were all out of the house at the time ― the family lost all their possessions in the blaze.
"I am devastated, just devastated," Johnson told the news site. "We have just the clothes on our backs."
The Etowah County Arson Task Force and its sheriff's office are looking into the fire, the sheriff's office said on Friday. 
"The ongoing investigation does not lead us to believe that the fire is in any way related to Roy Moore or allegations made against him," the statement noted.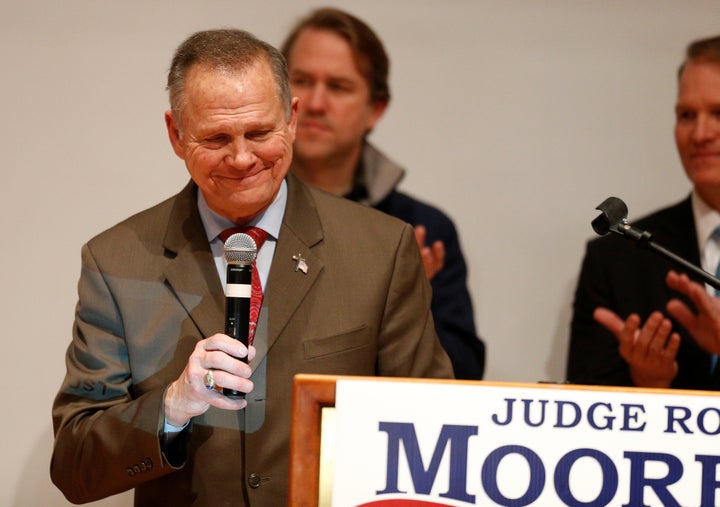 Johnson and one of her neighbors told AL.com that other neighbors had seen a young man with a history of public intoxication walking around the house around the time of the blaze.
Investigators are speaking to a person of interest, but warrants have not yet been obtained, the sheriff's statement said. If and when they are, the sheriff will release more information. 
Former Judge Moore has repeatedly denied the accusations of sexual misconduct. Still, after his election loss, Johnson told the Los Angeles Times that she felt "vindicated."
"I thought the people of Alabama would not have enough sense to do the right thing," Johnson said. "Maybe there's hope for us yet."
BEFORE YOU GO
PHOTO GALLERY
Hollywood #MeToo March