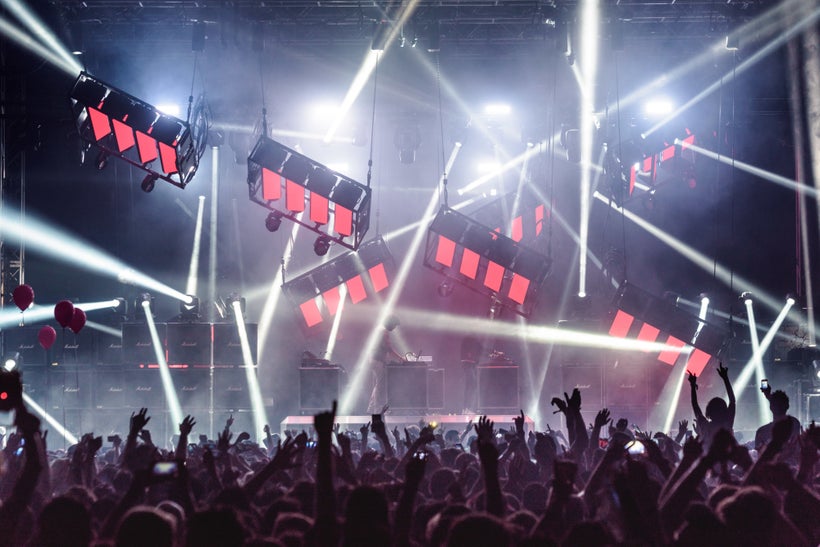 Last week in the heat of Barcelona, 123,000 people came together to celebrate music, creativity, and technology. Sónar has grown into a one of a kind experience, and also something for every festival to aspire to. Without question the best act of the festival was the Sónar team, from the security, to the lighting and sound designers, to the load in/load out crew. And when the sun rose at 7am on Sunday morning, it was hard to believe that it was all over.
Two different spaces, Sónar by Day and Sónar by Night, showcased cutting edge ideas from emerging startups, inspired dance performances, and had to be there musical experiences. Fashion trends included fans (abanicos), Hawaiian shirts, and Carl Craig's hat. There is no way to cover everything that happened, but here are some of the standout moments from Sónar 2017, including the playlist below of 30 tracks that rocked the dancefloor.
Sónar Planta - phosphere + ELEVENPLAY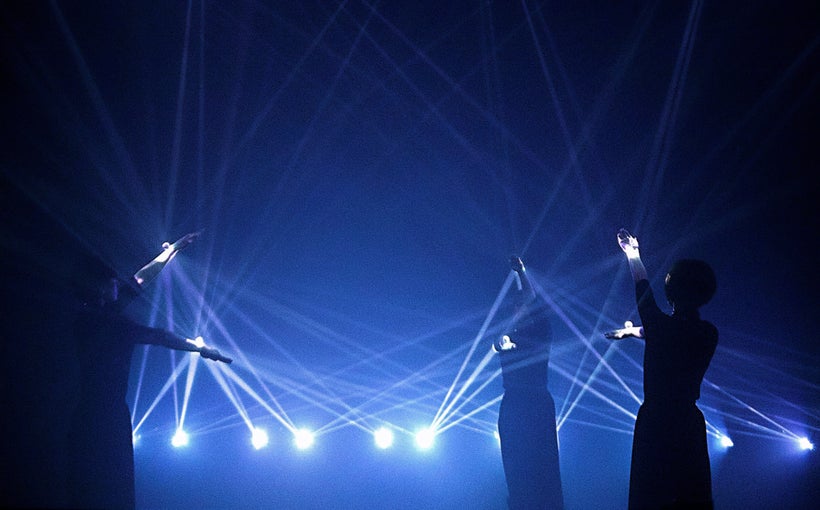 Digital artist Daito Manabe's installation in Sónar Planta played on our human fascination with both the supernatural and the spiritual. This inspiring exhibition featured a special dance performance by three dancers from ELEVENPLAY on Friday. Motion tracking, light, and movement created a piece embodying all three elements of the Sónar creed - music, creativity, and technology. Magic in real time.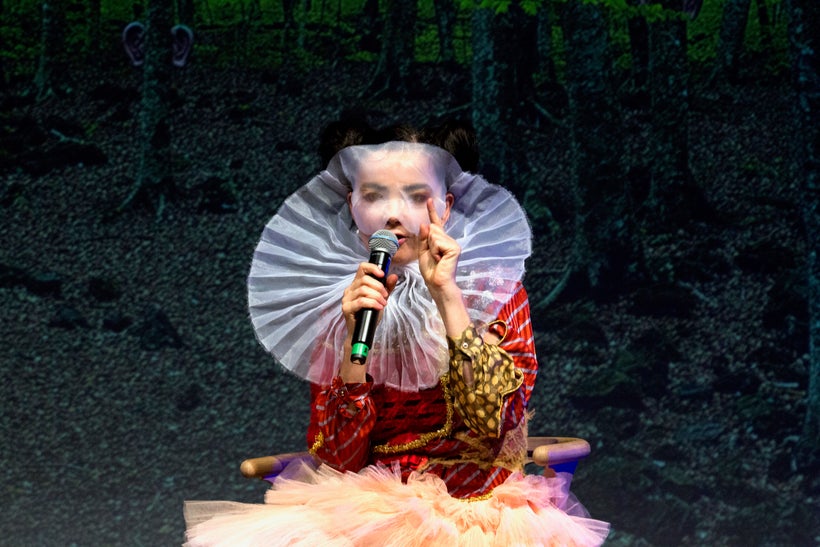 Björk always serves a mix of fashion and eccentricity, but this year she added virtual reality and a dj set to her tool box. On the opening night of Sónar, Björk played for four hours, swamped inside a jungle like configuration of plants. Her deep connection to the earth and themes of life and rebirth also played out in the Björk Digital experience at CCCB (the Centre de Cultura Contemporània de Barcelona). Inspired by a Greek tragedy, Björk Digital featured three virtual reality rooms, pushing the boundaries of what is possible when we combine music and technology.
Running alongside Sonar was Off Week, which has grown to feature an incredible line up of dj's performing in well-known clubs and unexpected spaces and since there are only so many slots every year for Sónar, labels throw their own parties which are packed, sweaty, and full of big tunes. A few of the standouts were Nick Curly's pool party for his label Trust, Solomun's Diynamic outdoor, and Eats Everything's party for his label Edible, which featured a b2b set with Patrick Topping and Paul Woolford playing the best bangers you've never heard.
Talk about feeling the fantasy. Heidi's set was vibrant and sassy. Inside of Sonar Club, footage of 90's rave dancers were projected on two large screens, while Heidi effortlessly mixed hard, with deep and sexy. She also spawned one of the best (maybe unintentional) call and responses of the festival as she dropped a remix (I think) of Green Velvet's - Flash (Danny Tengalia's Nitrous Oxide Mix).
Masters at Work Sonar Car
New York Baby! "There will be reasonable chaos," chants a vocal sample during one of many great moments in the Masters at Work set. Their Sonar bio says "to call them Masters is an understatement," and in the relatively new Sonar Car club within a club venue we saw why. Six decks and nothing but party, they are legends of the NYC club scene and merchants of positive energy. Thank you.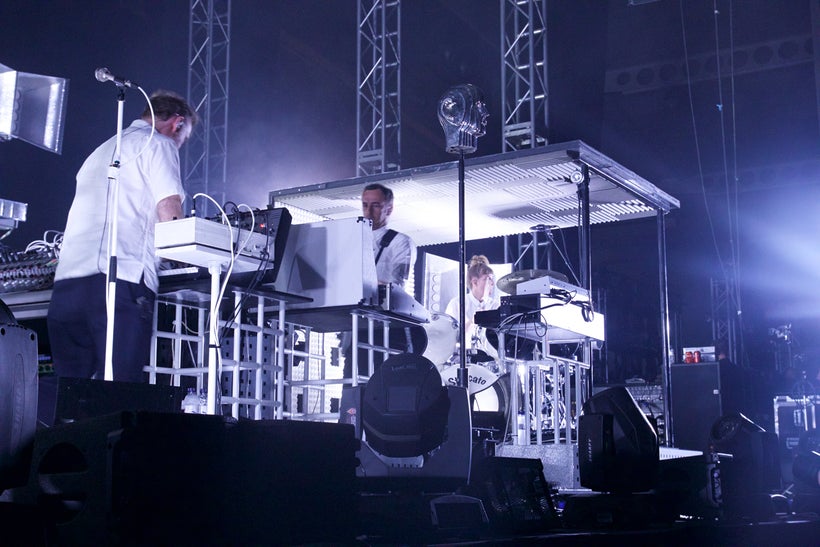 Hailing from Ghent, Belgium, the sheer size of Soulwax is something to behold. In a sea of white and silver, this ten person outfit equipped with three drummers (Victoria Smith, Blake Davies and Igor Cavalera) were a welcoming live act on Friday night, especially while playing their new single, "Do You Want To Get Into Trouble."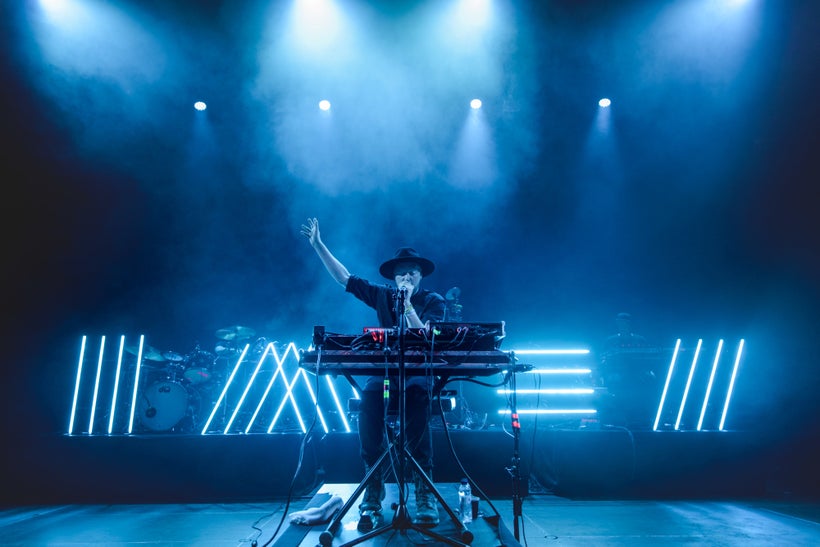 Sohn's voice is amazing, and inside of Sonar Hall on Saturday day he and his band created a near spiritual experience. Solo moments, playing with table of electronics, engulfed in blue lighting, while his voice soared through the air, is one of those had to be there moments.
Watching two generations bring gospel techno to the masses was a highlight of the Red Bull Sónar Dome. The room was packed, the energy was high, and the bass was booming. Though it was hard to see the "live element" as there were no screens projecting what was happening on stage, you could feel the soul coming from behind the decks and it set the room ablaze.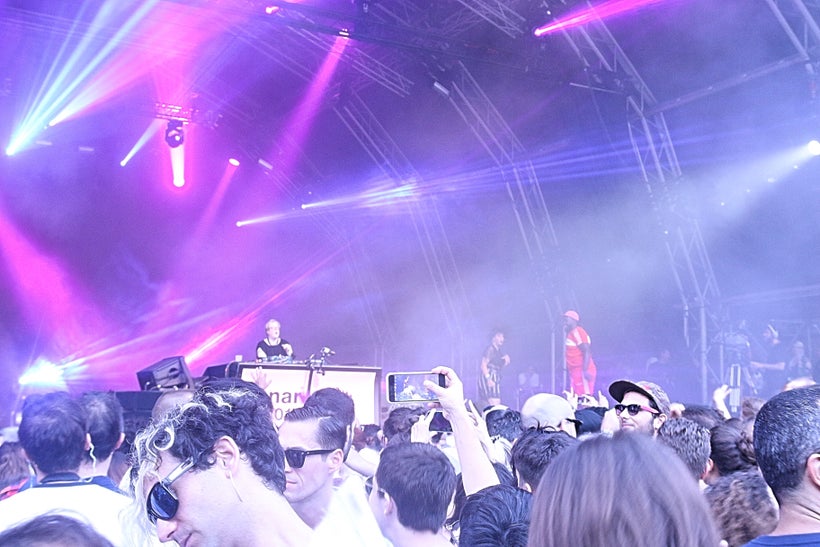 There's a reason The Black Madonna was voted 2016 mixmag DJ of the year. Her attention to detail was very much appreciated as she played a night time to sunrise set inside of Sonar Pub. Closing the festival is an honor and a challenge, and watching her smile and shimmy from behind the decks while dropping one dope track after the other, was special. Not to mention the extra energy added when Kiddy Smile and a few of his dancers came out to regulate in the sunshine.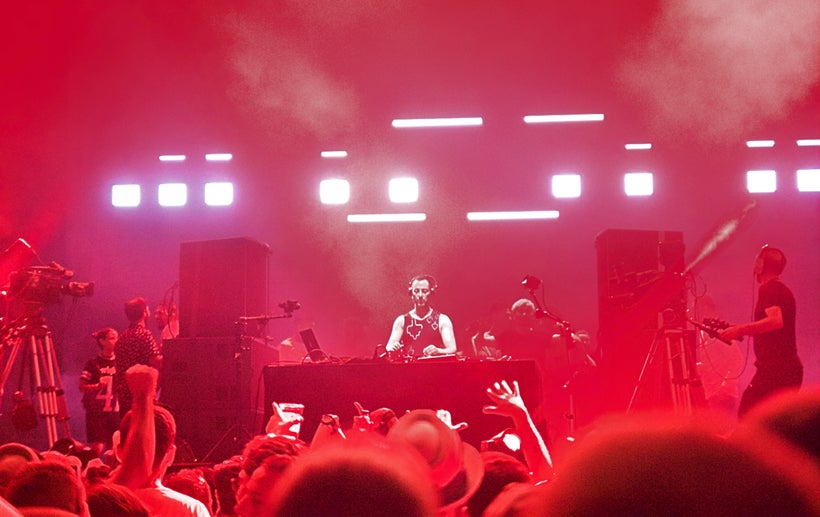 Such a deep, yet groovy set to close Friday night. As coding and visuals ran havoc across the screens in Sonar Club, Dubfire showed his continually evolving sound. Born in Iran and raised in the United States, his story and music are also the subject of "Above Ground Level," a documentary film released this year.
Anderson .Paak & The Free Nationals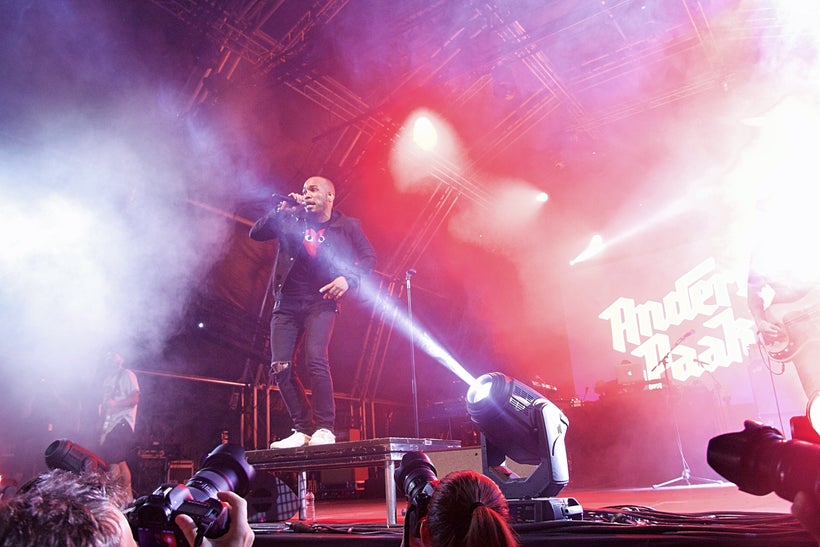 When Anderson .Paak opened his Sónar by night set with "Come Down," he created an electric energy and the best sing along moment of the festival. When he sat down to play the drums, it was clear they were an extension of his being. Shout out to the fans who came with a giant Yes Lawd! banner.
Next year will be the 25th anniversary of Sónar Barcelona on June 14, 15, and 16th 2018. For info visit www.sonar.es
This post was published on the now-closed HuffPost Contributor platform. Contributors control their own work and posted freely to our site. If you need to flag this entry as abusive,
send us an email
.