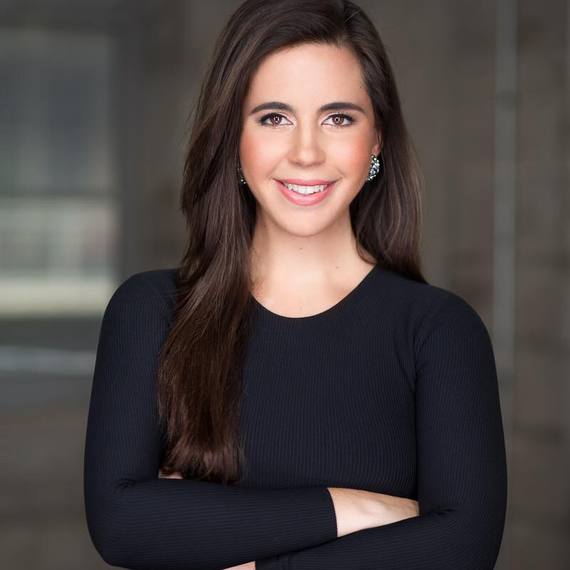 Samantha DeBianchi is the young, thoughtful, business minded real estate professional who quickly grew her real estate business in front of millions of viewers on Bravo's Million Dollar Listing Miami. Just five years ago, DeBianchi was making a name for herself working in hospitality for the hot Miami nightlife scene while teaching a class on hospitality for Florida International University. Today she runs one of the most widely sought-after boutique real estate firms in Florida, DeBianchi Real Estate. She is an out-of-the-box thinker, a perfectionist, and a magnet to high net worth clientele including athletes, celebrities, business tycoons, and real estate investors. She's more than just a celebrity real estate expert, she's a female entrepreneurial powerhouse who is making her mark in a highly competitive industry. So how has a young thirty-something real estate agent made her mark in the extremely aggressive Miami real estate scene? It's got everything to do with mindset. Here are Samantha DeBianchi's rules to adopting a million dollar mindset.
Grow People: Samantha says that one of the greatest insights she's had as an entrepreneur is that the best businesses are the ones that are committed to growing their people. As such, Samantha says she will always choose to keep her firm on the smaller side, so that she can have a greater amount of impact in growing her team members. She says that real estate is a complicated business and so she only hires full time agents who are coachable. Her goal is to arm each team member with the tools, knowledge, and insight to take exceptional care of every client who walks through her doors. Samantha says that it is impossible to grow a business without an absolute commitment to growing your people.
Go Ahead Judge Me: Samantha says that one of the more difficult lessons she has learned from building her business in front of millions of viewers on Bravo's Million Dollar Listing Miami is that success comes with critics. She says that the bigger you grow your business, the more haters you attract. She says that when her show premiered, haters came out of the woodwork, or at least that's how she first saw it. Soon she realized that there were millions of supporters too, it was just that it was easy to concentrate on the negative words of a few rather than the positive reinforcement of millions. Today, Samantha says she no longer cares what people think of her. She has big dreams she is focusing on and she's going after them whether people like it or not. She says that when it comes to building a business, you must rally your supporters, ignore your haters, and realize that judgment is part of the territory when building a name for yourself.
Work Smart: Samantha says that she goes through the same trials and tribulations that every real estate agent experiences. She says it's disheartening when you put your heart, soul, and tons of money into working with a client who doesn't end up buying. Sam shared a story of one client with whom she spent a day delivering an amazing real estate experience which included car service, a helicopter tour, and dinner. After an incredible day of previewing the Miami real estate market, her client disappeared. She says that all you can do in these situations is chalk it up as a lesson on how to work smarter next time. She says she no longer invests in clients who are not invested in her.
Invest In Your Business: In addition to monopolizing the local real estate market, Samantha also monopolizes the share of park bench advertising from Miami to Palm Beach. She says that she invests heavily in old-school real estate advertising like benches so that locals know that she's never too busy for their business. Samantha says that when you are newer in the business, you need to invest advertising dollars to get your name out there and once you've created a name for yourself, you must advertise to let people know that you still want their business. She says that at the beginning of your career you have to educate people to show them how you can help them whereas later in your career people know you can help them, so you then have to educate them as to how you have scaled your team to continue to serve new clients.
Discretion: Samantha's words of advice for any business looking to attract high net worth buyers and sellers are as follows: Shut Up! She says that so many businesses working with professional athletes and celebrities make the amateur mistake of disclosing the business relationship to the world. Sam says this is the surest way to make sure you will never get additional business from celebrity clientele. Samantha says that she never discloses who she is working with, except in rare situations where the client wants the information disclosed. She says there's no reason to disclose who you are working with, beyond feeding your own ego. Samantha and her team members adhere to strict confidentiality policies so that the privacy of each client is protected at all times.
She's a strong female role model with a feisty entrepreneurial spirit. She's a savvy marketer. She can take a proverbial punch and get back up. And she knows how to fly under the radar for the benefit of her clients. She is Samantha DeBianchi and she's figured out the art of the million dollar mindset.