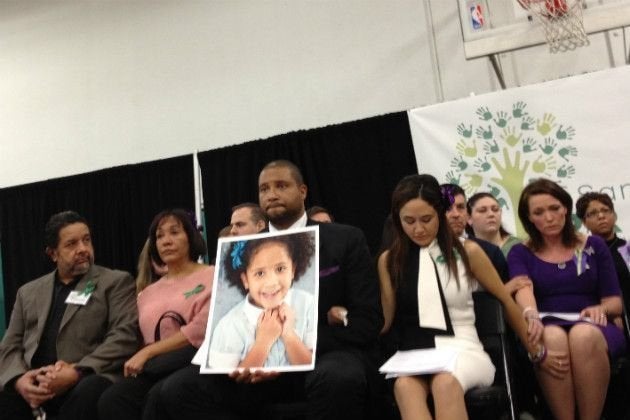 Nelba Márquez-Greene — whose 6-year-old daughter, Ana Grace, was killed in the 2012 school shooting in Newtown, Conn. — tweeted her frustration over the U.S. government's inability to take action on gun violence.
"I don't know what to say besides this is on every congressperson who said in '13: There is simply nothing we could do," Márquez-Greene wrote in one of 18 tweets early Monday.
Twenty-six people — including 20 children — were killed at Sandy Hook Elementary School in Newtown on Dec. 14, 2012. In the weeks that followed, President Barack Obama pressed Congress to enact stricter gun laws, but the effort failed.
At least 58 people were killed and more than 500 others were injured on Sunday night when a gunman opened fire from 32nd floor hotel room overlooking a country music concert in what officials say is the deadliest mass shooting in modern U.S. history.
Márquez-Greene scoffed at those who blamed the shooting on the media and its coverage of political divisions exposed by President Trump's administration.
The shooter in Las Vegas was identified as 64-year-old Stephen Paddock, a white male from Mesquite, Nev., police said. Officials believe he killed himself before a SWAT team breached his hotel room.
"Did you know u have congress people who rather than talk about gun legislation implied that we hadn't prayed hard enough?" Márquez-Greene wrote. "There is no such thing as being in the wrong place at the wrong time when a 6 y.o. gets shot. There are only cowardly congresspeople."
Read more from Yahoo News: