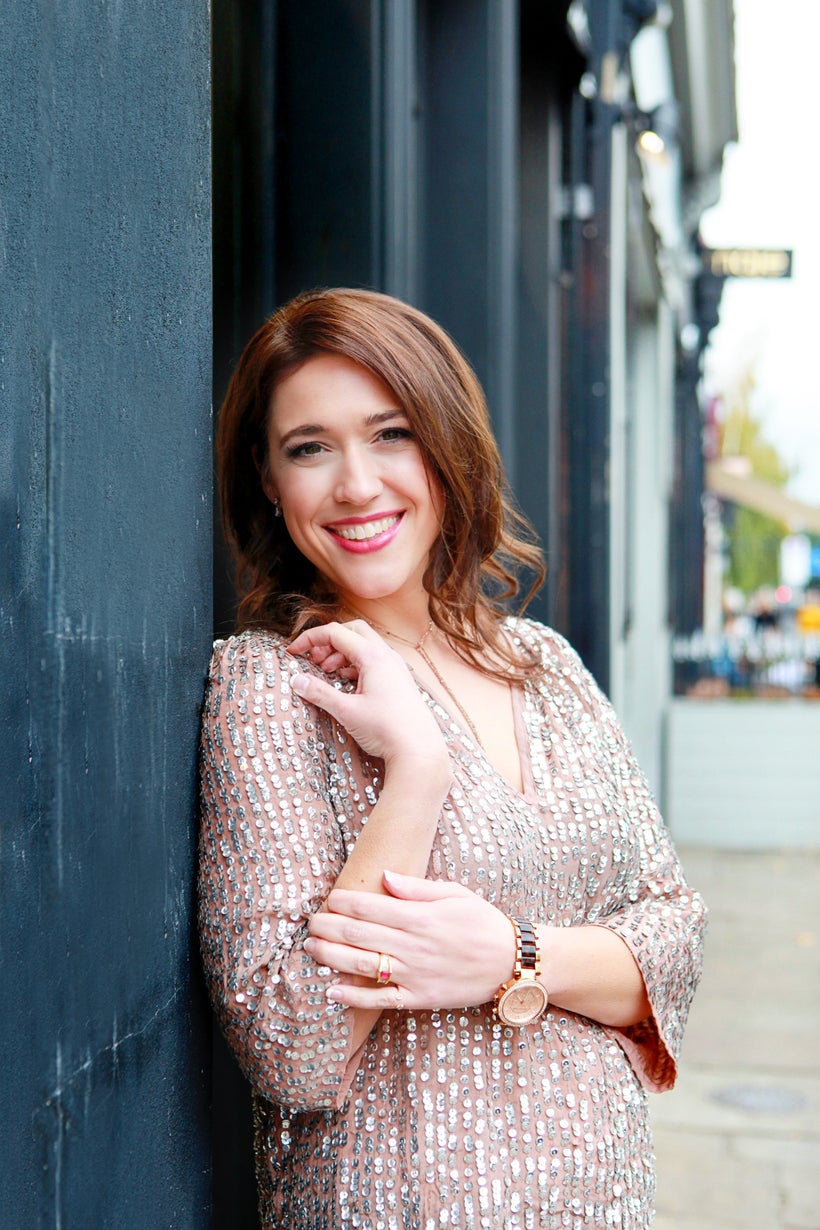 Sara Anna Powers is the Founder of The Congruent Life, LLC, a company that provides coaching and copywriting services to female online entrepreneurs. She's also a practicing attorney who believes in the power of words (both written and spoken) to positively impact the world. Anna can be found online here.
1) How have you developed as a leader from your previous management positions at different law firms to become an entrepreneur platform?
First of all, I want to thank you for giving me the opportunity to answer these important questions. It still seems more difficult for a woman to rise to a leadership position today (at least where I'm from in the Southern United States) than it is for a man, so I'm honored to address this pertinent topic.
Big law firms are fantastic training grounds for learning to manage a heavy workload and dealing with hundreds of different (and, at times, challenging) personality types. I currently practice at a smaller, family-owned, boutique construction law firm, and the same lessons I learned at Big law apply in this smaller setting.
Now that I also run my own coaching and consulting company, I'm able to take the lessons that I learned at firms and apply those when I work with contractors to offer good direction, communicate clearly about deadlines, and express appreciation for a job well done. A good leader is always willing to hear feedback from the field, so I've learned to listen to my VA's suggestions on how I can run my business processes more smoothly. And one last thing I've learned by working in law firms is that protecting your team is of the utmost importance. When you create an atmosphere of loyalty to those who work for and with you, you will be able to accomplish so much more than when there is dissension and fear among your team.
Working as an attorney has also helped me understand the value of clear and persuasive communication. In my work as a copywriter, my goal is to get my clients' products and services into the hands of the people who will receive the biggest benefit from those products and services. That means the ad copy needs to sparkle in order to attract the attention of the appropriate people! It's actually not that different from writing a killer legal brief.
2) What are the highlights of your career? What advice can you share with young career women?
The highlights of my career all center around the relationships built and fostered with co-workers and managers. When you work as part of a team, you can create life-changing results for your clients. Your colleagues can strengthen you when you're weak and help you avoid your own blind spots. There is really nothing more satisfying than winning a big award for a deserving client! And in my own business, I'd say a highlight was helping an individual coach sell out her group program to the tune of more than $50K (I wrote all the copy for her program launch, including the sales page, newsletters, and sales emails). She worked SO hard and I was honored to be a part of her team during that launch. You would've thought I had made $50K from the way I yelled in the streets when I heard the results!
I was thrilled to see Dr. Powers develop Powers Education! Somehow, society has "decided" that men are more skilled at math, science, and technology. It's simply not true! Women are just as capable as men of excelling in scientific subject areas, and I'm grateful that Powers Education is assisting women in overcoming barriers to entering scientific, mathematical and technological jobs.
4) How do you think STEM comes into play in your career and day-to-day job?
The STEM education coalition is revolutionizing gender-equality in academia and, by extension, the workforce. You'd be hard pressed to find a field in which you don't need excellent mathematical skills. For example, in law, we often need to make complex numerical calculations to determine damages. And in my business writing for online entrepreneurs, I'm performing calculations regularly to determine what ad spend will yield the best return on investment in any given field.
6) To follow that, what advice can you offer women who want a career in a Fortune 1000 company or start their own company?
My advice is to GO FOR IT! There will ALWAYS be people who don't get it, and people who think you're crazy for trying to start your own company or reach the highest echelons of power in the male-dominated Fortune 100 companies. That's fine. Let them doubt. YOU are in control of your mind, so fill it with positive, life-enhancing theories and philosophies. Surround yourself with other people who are aiming for BIG things. Focus on your desires with an unwavering, relentless persistence, because you'll need it - and it's completely worth it! And most of all, don't lose the core of who you are as you advance in business.
7) What do you want to achieve in 2017?
2017 has been a banner year for me thus far, and I'm so grateful! I have an income goal that will enable me to continue to build a team and invest back into my company. I'd love to write for a $100k launch this year. I'm looking to start my own group program to help coaches who struggle with copywriting but aren't able to invest in 1:1 services. Most of all, I want to grow in my relationship with God - that's not an achievement as much as it is a receiving and acceptance of an awesome gift! I'd like to participate in more interviews like this one! Thank you for allowing me to share.
This post was published on the now-closed HuffPost Contributor platform. Contributors control their own work and posted freely to our site. If you need to flag this entry as abusive,
send us an email
.