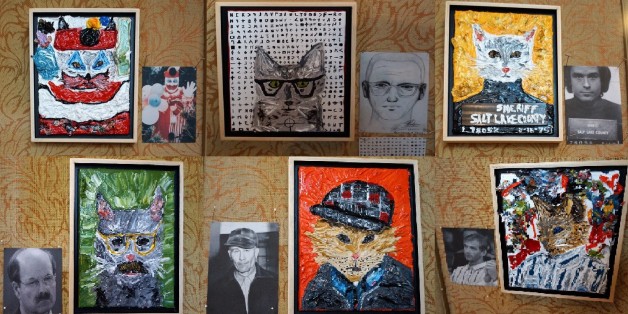 These serial killers are real pussies.
Texas painter Sarah Hamilton recently took her love of cats and her fascination with serial killers and merged them into series of paintings she refers to as "Serial Catter."
"I love cats and I have always been interested in serial killers and the notion that cats are like serial killers -- how they manipulate their prey and different things," 33-year-old Hamilton told The Huffington Post.
Hamilton's paintings depict felines in the likes of such criminals as Ted Bundy, John Wayne Gacy and Dennis Rader.
Like Us On Facebook |

Follow Us On Twitter |

Contact The Author