During a recent visit to The Huffington Post to promote the new HBO series "Divorce," Parker and co-star Thomas Haden Church took some time to discuss the one thing the country hasn't stopped talking about for over a year.
"First of all, I'm really pleased we're nearing the end," Parker said of the upcoming presidential election. "I think all of us are really ... exhausted by it, and I'm, frankly, disappointed in the tone and the tenor. It's been a real disservice to the extraordinary gift that is democracy."
The election and its round-the-clock coverage, Parker said, are bringing out the worst in the electorate.
"We will really have to find a way to recover from this election cycle, and I think a lot of people should be held accountable for that," she said. "And it's not just the choices of words by one particular candidate. I think it's how we've been covering it, how we've chosen to talk about it among ourselves, how unkind and ungenerous we've been [in] allowing other people to have opinions that are different from our own, how scared we are of people that are different."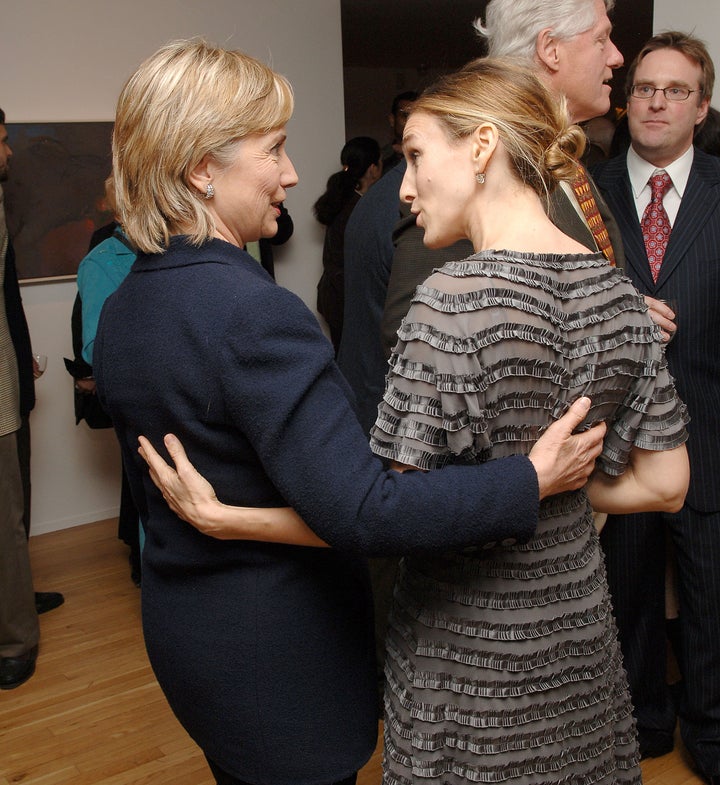 Parker concluded, "I think there's just a huge amount to learn from this election cycle. And that would be the best thing that could come of it, is that we learn something and, frankly, can be our better selves next time."
Church also chimed in with his thoughts. "We're at such a crossroads, universally, on so many fronts that are so difficult, and we need great leadership in the next four years and beyond," he said. "I just hope that American voters make the right decision."
"I hope they vote, too," Parker added.
You heard the woman — get thee to the polls on Nov. 8. 
BEFORE YOU GO
PHOTO GALLERY
Historic Images Of Women Voting