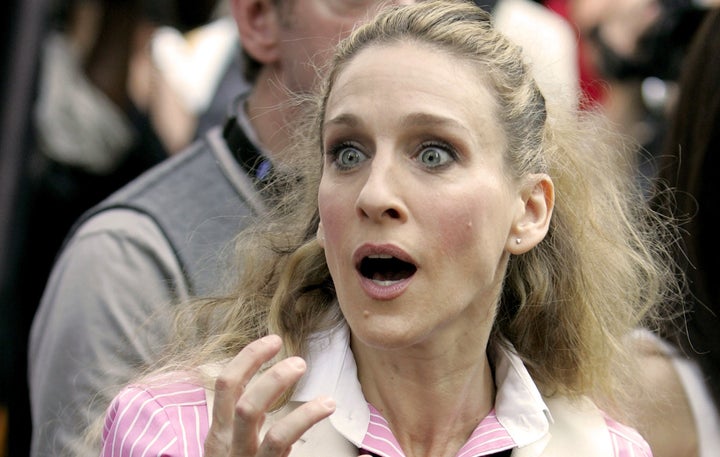 Have you ever noticed "Sex and the City" is kind of all about Carrie? And not just in a she's-the-main-character kind of way. All of the storylines about Samantha, Charlotte and Miranda are somehow tied up neatly enough to provide fodder for Carrie's weekly sex column and pay for a closet of Manolo Blahniks.
The beloved HBO series is often regarded as a refreshingly honest representation of female friendship on screen, but according to star Sarah Jessica Parker, Carrie's girlfriends might not actually be, well, real people. 
"They're such perfectly archetypal characters," she continued. "So you're writing a column about sexual politics and observations of female/male primarily, heterosexual relationships, so you're picking one type."
"She is among them because that's her way of infiltrating story and affecting story too, to have her own actions affect those friendships and document their response,'" SJP said.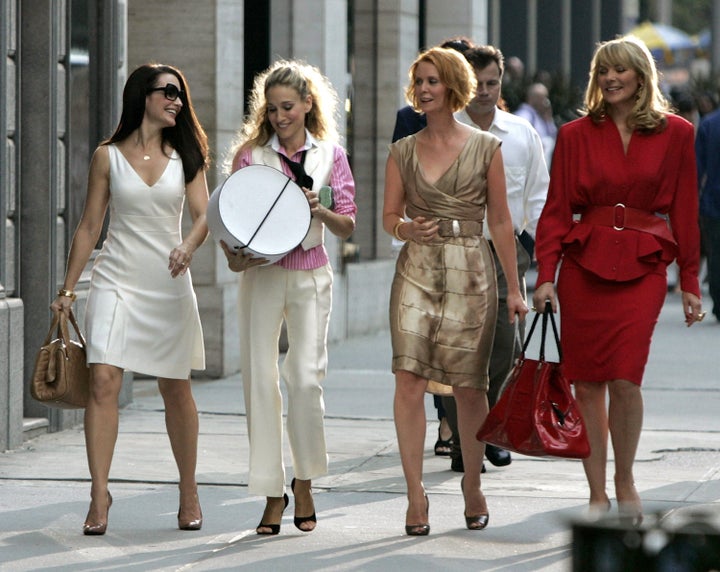 So if Samantha, Charlotte and Miranda are projections of Carrie's imagination, then who is Mr. Big? Carrie's oversized labrador? 

Hit Backspace for a regular dose of pop culture nostalgia.
BEFORE YOU GO
PHOTO GALLERY
Carrie Bradshaw's Best Clothes On 'Sex and the CIty'