Playing music that lives up to their Facebook description — "Lyrical-Country-Grassy-Folk" — the Chapel Hill, North Carolina-based duo of Andrew Marlin (mandolin/vocals, guitar, banjo) and Emily Frantz (fiddle/vocals) have an appreciation for sounds and songs that will calm the nerves and soothe the souls of a wide range of listeners.
Selected members of a specific audience need not apply. They're all welcome at Mandolin Orange's fruitful, tasteful jam sessions that cover all the bases.
"I guess that's maybe why we threw all those words in there," Frantz said over the phone last week of their expansive genre designation. "That way we can … it depends on the day, what we're in the mood for."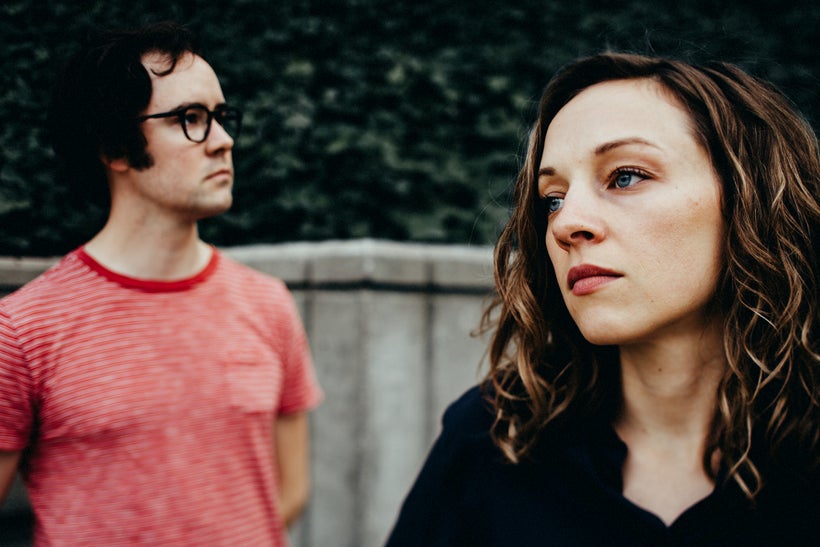 Mandolin Orange's approach should be sweet music to the ears of a Folks Festival crowd on Saturday (Aug. 19) that can enjoy the intricacies of string bling in the afternoon as much as the get down-funkiness of seven-piece New Orleans raucous rockers the Revivalists, who will close out the second night of the three-day event.
Performing together basically from the time they met at a jam session at a taco joint in 2009 when Frantz was still a fiddle-playing college student, she and Marlin certainly have managed to fit in comfortably on the festival circuit. This summer they have been pleasing fans across the country while usually traveling in a 15-passenger van to prestigious career-defining sites such as Bonnaroo, Forecastle, the Newport Folk Festival and August's Pickathon.
With a set that focuses on 2016's Blindfaller, their most recent album, Mandolin Orange also dips into their back catalog that includes four other records beginning with 2010's Quiet Little Room and a number of traditional tunes they continue to update.
Frantz and Marlin are partners professionally and personally, though they prefer not to go down that private "path too much in a public presence." Discussions of a possible tunnel vision of love only get in the way of the couple's successful life on the road together.
Mandolin Orange were introduced to the bedlam that is Bonnaroo in June and not only survived but thrived at the anything-goes festival in Manchester, Tennessee.
"Bonnaroo was actually really fun," Frantz said the day after Pickathon, failing to mention that their June gig was one of Rolling Stone's "6 Best Country and Americana Moments" at the festival, where they covered the Monroe Brothers' "My Long Journey Home."
"I was sort of prepared for that to be utter madness but … I think it ended up being a lot more fulfilling than I was expecting. … It's so many people and it's a lot more, like, pop and electronic music now," she added. "And so, in that sense, I just didn't really know what we were getting into but we played on that Sunday (just before Greensky Bluegrass). And I think that helps because people were a lot more just sort of sedated by the end of the weekend. They were ready to hear some acoustic music."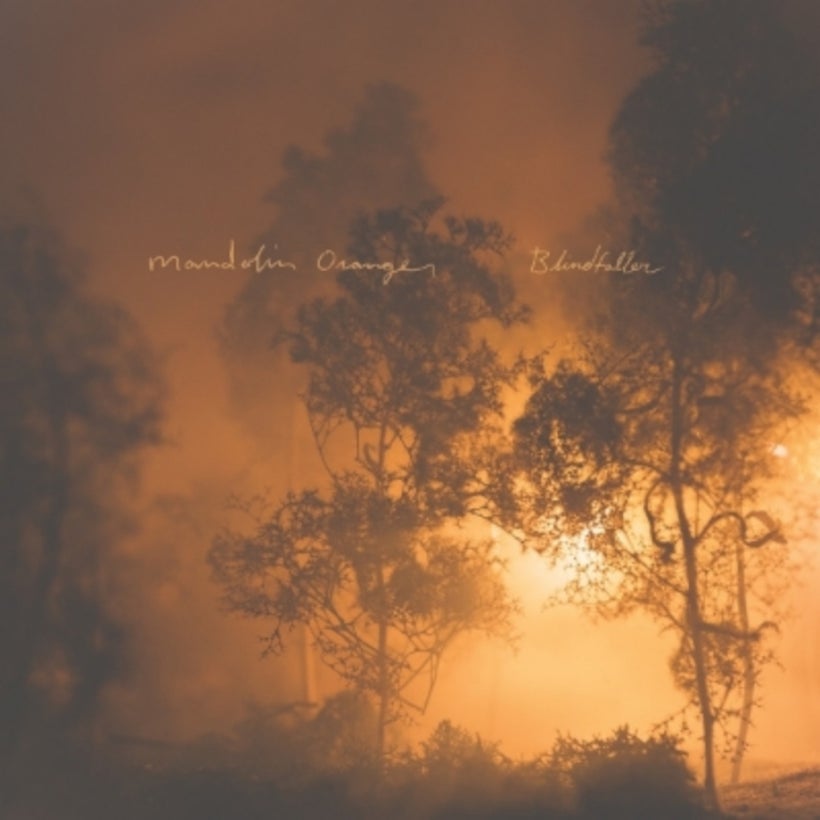 Mandolin Orange aren't always that lucky, though, and they address the rigors of the road in a pretty peppy way on "Hard Travelin' " — one of the 10 Marlin-written songs off the serene yet powerful Blindfaller, their third album for Yep Roc Records.
Night after night, show after show / So many kind faces we'll never know / Hard travelin' down the road / Feeling bad, boys, I'm feeling low
"It's always the least ideal when you're at a festival if there's a super-loud bass jam going on on another stage (laughs) and it interferes a little bit with our ability to play," Frantz said. "But I don't know that we have any festival horror stories. I think we have gotten to develop a lot more confidence just in ourselves and our ability to perform, and so things like that, obstacles like that, that used to be harder for us really aren't so much anymore."
So when your worst road experience is a "grueling" cross-country drive from Portland, Oregon, to Ashland, Virginia, Mandolin Orange can consider themselves fortunate. And they made sure to play that smart, taking 3 1/2 days to safely reach their destination.
With a tour manager usually handling the chauffeur duties, Frantz and Marlin avoid driving themselves to drink (or anywhere else) by taking extended breaks even during the heart of festival season. For instance, after spending three days at Pickathon in Happy Valley, Oregon, they planned to hang out for a few days with some friends who lived in Portland before heading toward Wyoming and Canada for more festivals.
"It's kind of nice to go into a situation which we don't get all that often where you really feel like you know exactly what you're going into," Frantz said after completing Mandolin Orange's third Pickathon outing. "And you know the lay of the land and you can kind of just settle right in."
Mandolin Orange's members have become old pros at this by now, though. They've been a five-piece band for most of the summer that includes longtime collaborator Josh Oliver (guitars and vocals), Clint Mullican (bass) and Joe Westerlund (drums), also known for his work in Megafaun.
As particular as they are about their instruments, they've learned to adapt to the expediency of the festival experience.
"When we're in a (club) venue, we take several hours (at sound check) and so that's a big adjustment when we play festivals," Frantz said. "You basically just jump onstage 15 minutes before your set and plug everything in and go. … I think there's a very different, like, crowd connection at a festival than at a venue. And they can be like equally great.
"At a venue, you kind of know that people are there to see you, and so that kind of background work is laid. … And so it maybe just changes things a little bit when we get up at a festival and … you feel like you have to almost introduce yourself a little bit more. Like people may not know who you are or what you're about. And so you can sometimes feel … a little more self-conscious but I think it also is fun because it keeps you on your toes a little more."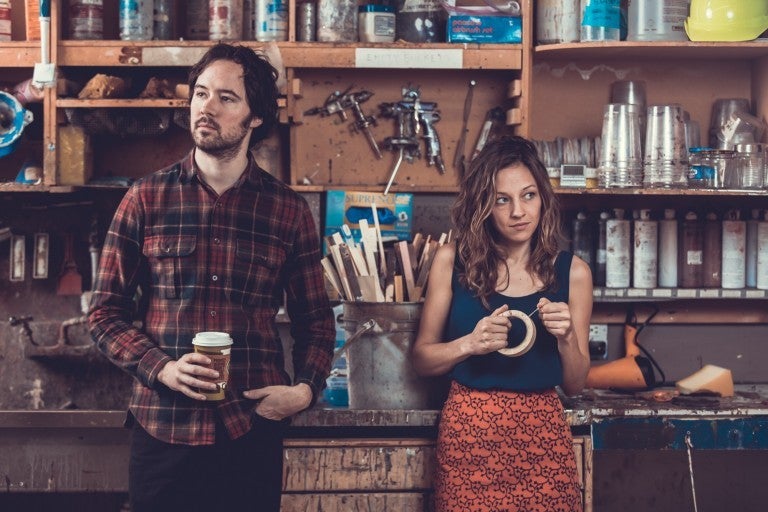 So even though Mandolin Orange will play the Rocky Mountain Folks Festival for the first time, they are fully prepared for the well-oiled machine that is the efficient stage crew, having seen Planet Bluegrass in action when the duo performed at the Telluride Bluegrass Festival in 2016.
They also made an October 2015 appearance in Lyons at Wildflower Pavilion, a 300-seat indoor facility on the Planet Bluegrass Ranch just a short walk from the main stage.
What can the Lyons crowd expect when Mandolin Orange perform at 3:45 p.m. Saturday? One thing's for certain — festivarians won't need earplugs.
"Compared with Telluride and Wildflower Pavilion, we'll definitely have more people on stage than we did then," said Frantz, who plans for Mandolin Orange to arrive in time to see Friday night's closing set by Gregory Alan Isakov, the Boulder County resident they know and admire after being billed with him in the past. "It's something we've really worked hard to cultivate and the guys that are playing with us are so tasteful and they really kind of get what we're going for, which is not a crazy, loud, explosive show. (laughs) So we think and hope that we've retained a lot of the sort of intimacy of the duo, but it's just a slightly more fleshed-out sound."
Saturday also could turn into a reunion of sorts with Elephant Revival, the Nederland, Colorado-based roots band that Mandolin Orange have supported on several occasions, most recently in May at Red Rocks, where they eventually played together.
"Fiddle and mandolin are fairly easy instruments to be able to sit in with people," Frantz offered casually, like jamming in one of the country's most majestic concert settings was no sweat, even for an admitted introvert.
With all these Colorado connections, it only seems natural that another collaboration could be in the works. However, Frantz said Mandolin Orange won't touch Isakov's "Amsterdam," a song they usually like to cover but would prefer to avoid rather than face inevitable comparisons if he plays it the previous night.
They're more likely to go with Bob Dylan's "Boots of Spanish Leather," which Frantz said is "the only longstanding cover we have," before adding with a laugh, "we try and reserve it for special occasions, so we'll never get tired of it."
What better place to break it out than the Rocky Mountain Folks Fest, especially for a band that has become fond of the western artistic scene that, according to Frantz, might surpass her home state of North Carolina.
"It does seem similar," she said. "I don't know if there's anywhere where people quite have the appetite for live music as Colorado, though. … It's such a big part of the culture there. So that's part of the reason why it's really fun for us to go there."
With such hot spots as Red Rocks, Telluride and Newport already crossed off their bucket list, Mandolin Orange appear to be ready to reserve a place in their hearts for Lyons, too.
"There have been so many great acts and great songwriters at a lot of the festivals we've been at but it seems like the (Lyons) festival does put a big emphasis on sort of songs and songwriters," said Frantz after hearing that Rhiannon Giddens and Loudon Wainwright III are also among the weekend's participants. "And there doesn't seem like there are a whole lot of festivals that, at least outright, sort of claim that. So I'm excited."
Now that they've been properly introduced, it's time for the Rocky Mountain Folks Festival to enjoy a taste of Mandolin Orange.
This is the second of two articles previewing bands performing at the 27th Rocky Mountain Folks Festival, which will be held Aug. 18-20, 2017, in Lyons, Colorado. The Wailin' Jennys were profiled on Tuesday.
Michael Bialas is a journalist and photographer who enjoys writing about entertainment and sports for a number of online publications, including HuffPost and No Depression Follow him on Twitter: @mjbialas
This post was published on the now-closed HuffPost Contributor platform. Contributors control their own work and posted freely to our site. If you need to flag this entry as abusive,
send us an email
.